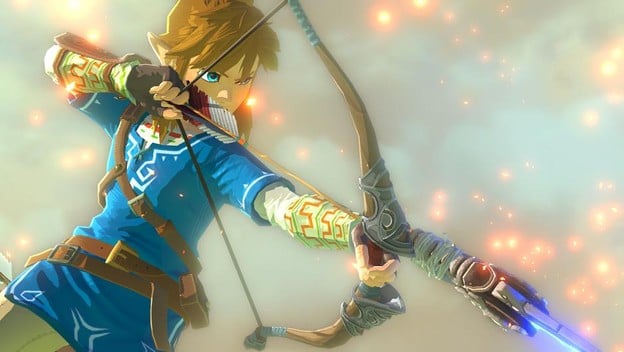 The folks over at Nintendo put together another Nintendo Direct presentation in order to give fans a peek behind the curtain to their Wii U development. It wasn't quite as thrilling as some of the previous installments, and Satoru Iwata, Nintendo's iconic president, spent a lot of time making nebulous promises. But it is nice to see what Nintendo's got up their sleeve for the Wii U. Here's a quick recap:
The Miiverse
Nintendo spent a good deal of time evangelizing the Miiverse. Iwata admitted that he's been excited about the way the community has adopted the platform and turned it into a bona fide social network. And even though the platform is working out better than they had hoped, they're planning to add some new features in the near future. A more robust user community system and a filtering system are currently at the top of the list, but that's certainly not the end of their plans. Actually, it sounds like every Nintendo-produced title will have its own unique Miiverse functionality.
Two System updates
Nintendo is planning to release two major system updates in 2013. One will land in the spring and the other over the summer. Theses will mainly address performance issues.
Virtual Console Games
Iwata quickly switched gears to the much anticipated launch of the Wii U's virtual console. They're planning to officially roll the VC out with the Spring update, but they will be offering a selection of titles in celebration of the 30th anniversary of the Famicom. Each of the Famicom titles will cost 30 cents and will remain playable for 30 days. After that, you'll have to cough up the scratch to purchase the title for full price from the virtual console. The people who plan the Steam sales are giggling to themselves right now.
Once the virtual console is officially launched, the games will be accessible via the Miiverse, which would have been nice to have when I played Secret of Mana for the first time. Obviously, not every NES and SNES title will be available at launch, but Nintendo plans to keep rolling out new releases. They even have plans to start adding Game Boy Advance titles shortly after launch.
However, there is a bit of bad news for those of you who picked up a few retro titles on the Wii's Virtual Console; you'll have to repurchase them. Thankfully, you won't have to pay full price, but previous purchases will not simply transfer over to your new console. Currently, the plan is to allow players to repurchase games for $1 it the title was originally released on the NES, and $1.50, if it was an SNES game.
Also, players will have the ability to play VC games on the GamePad.
Pikmin 3
Nothing spectacular to report here. Though, Pikmin 3 will include a feature that allows players to take in-game pictures, à la Pokémon Snap, and share them on the Miiverse.
Wii Fit U
Nintendo is obviously making a big push toward healthy living in 2013, which is good because gamers can get a little chubby. When the Wii Fit U is released, players will be able to join closed fitness communities and create communities of their own. These are like little workout groups that will allow players to encourage one another.
Smartphones
Nintendo is also creating a web-based app that will allow players to access the Miiverse from their favorite smartphone. Eventually, they plan on launching an official smartphone app, but they're not quite ready to dole out the details on that just yet.
Games
January and February
There will be no new titles from Nintendo in January or February, which is a major bummer. Nintendo's first-party titles are the only real reason to own a Nintendo console, but we haven't seen many really great games just yet. Iwata actually apologized for this.
However, after February, we'll see titles like Game and Wario, Wii Fit U, Pikmin 3, LEGO City Undercover, and The Wonderful 101. So, we just have to be a little patient.
The Wonderful 101
Iwata showed off some new footage. Lots of swords and explosions.
Bayonetta 2
Even though we didn't get to see any in-game footage, we did get a look at the development team working on the game. Iwata played coy about the rest of the details. Normally, I'd be mad, but he's just so cute.
New Smash Bros. Game
Smash Bros. fans can rest a little easier now. Iwata did reassure us that a new Smash Bros. title is heading to the 3DS and the Wii U, but Iwata wants us to remain patient.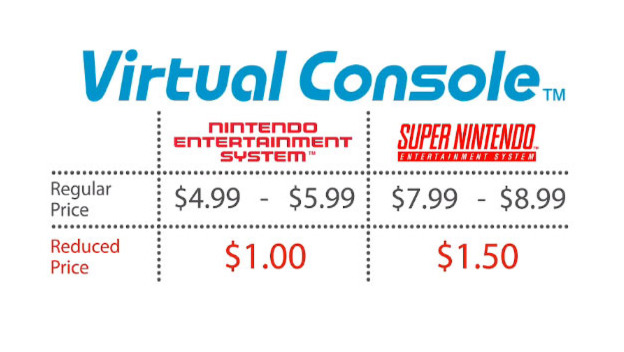 New title announcements
Iwata then spit out a list of titles that would eventually make their way to the Wii U, but he wouldn't give any specifics about when. Here's the flyby:
A new 3d Mario title in the same vein as Super Mario 64 and Mario Sunshine.
A new Mario Kart title. We all knew that this was eventually going to happen, but I'll admit it: I let out a girlish squeal.
There's a brand new Wii Party game in the works. We got a glimpse at how the GamePad will be used to toss the dice, but all the in-game text was in Japanese, so I had no idea what was happening. However, they did show off a few minigames, including a foosball game that I desperately want to try.
Iwata also confirmed the Yoshi platformer that has been a rumor for quite a while. It looks a bit like Paper Mario. Actually, it kind of reminds me of LittleBigPlanet. Is that blasphemy?
Nintendo also announced a crossover between Shin Megami Tensei and Fire Emblem.
Plan for the Legend of Zelda
The consummate showman, Iwata saved the most important news for the end of his presentation. Nintendo is currently working on two Zelda titles. Eiji Aonuma, the Zelda franchise's producer, took the stage wearing a hooded sweatshirt and a suit jacket, and gave us a bit of insight into their thought process.
Apparently, Nintendo is planning to use the Wii U to "rethink the conventions of Zelda." I'm not exactly sure what this means, but it sounds like they're planning to set the next Zelda title in an open world, and include a multiplayer component of some kind. This could mean that they're giving Zelda the co-op treatment, which would definitely fit into Nintendo's philosophy for the Wii U, but they're not showing their hand just yet.
Obviously, Nintendo is going to be spending a significant amount of time preparing the new Zelda title, so they're planning to deliver an HD version of The Legend of Zelda: The Wind Waker to tide us over. Wind Waker should hit the shelves by Fall.
Xenoblade?
Before signing off, Iwata showed off some footage for a new Xenoblade title. Well, they didn't specifically refer to it as a Xeno title, but the big red X at the end of the clip sort of gave it away.
By
Josh Engen
News Director
Date: January 23, 2013