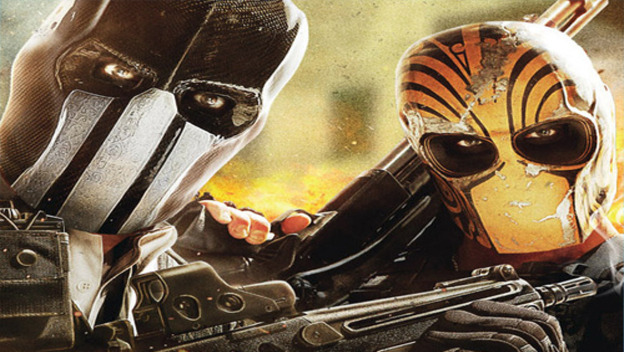 Have you noticed yet that we gamers are going to be completely broke by April Fool's Day? The next couple months are going to feature one of the biggest bombardments of quality game releases we've seen in years. To help navigate the madness and make sure nobody forgets some of the great niche titles coming out alongside the blockbusters, here's a guide to the best games coming out from now until the end of March.
February
Feb. 4
Fire Emblem: Awakening: This tactical role-playing game for the 3DS allows the player to create a custom main character for the first time in the series. Players can choose between traditional hardcore Fire Emblem gameplay or elect to avoid perma-death and save anywhere, a choice that should appeal to series newcomers.

Feb. 5

Dead Space 3: The development of Dead Space 3 hasn't been without controversy. Will the tense atmosphere for which the series is known be too watered down by additions like a cover system, more action-y gameplay, and a focus on co-op? Space zombie fans will likely be lining up on February 5 to find out.
Sly Cooper: Thieves in Time: Newcomer Sanzaru Games hopes to pick up where Sucker Punch left Sony's thieving raccoon in the PlayStation 2 era. Sly Cooper and his pals will be traveling through time in this adventure, meeting Sly's famous ancestors and fooling yet another dastardly plot to destroy our hero's lineage.

Feb. 12

Aliens: Colonial Marines: This first-person shooter is a celebration of the classic series of Alien films, taking place after the second movie. Players will take on the role of marines, fighting hordes of xenomorphs either alone or with friends in drop-in, drop-out co-op gameplay.

Feb. 19

Crysis 3: Best known for making even high-end PCs break into a sweat, the Crysis series returns. It takes the player to a future New York City that has been captured and turned into a rainforest biodome. Rescuing the city is likely to require a great deal of shooting and involve plenty of nice-looking graphics.
Metal Gear Rising: Revengeance: Sorry, Solid Snake. This new Metal Gear game is all about the cyborg ninja Raiden, eschewing the traditional stealth elements in favor of pure action. Its main claim to fame is its free-slicing mechanic, which allows Raiden to dismember enemies with great precision.

Feb. 26

Etrian Odyssey IV: Legends of the Titan: This popular dungeon-crawling franchise moves onto the 3DS, allowing players to see enemy models from a distance. You'll still be drawing your own maps, but options have been added to make the game friendlier to novice or casual players.
Rayman Legends: This sequel to Rayman Origins is exclusive to the Wii U. It has a strong focus on multiplayer platforming and makes great use of the GamePad's touchscreen.
March
March 5
Atelier Ayesha: The Alchemist of Dusk: The latest entry in this cute RPG series stars, as usual, a young alchemist finding her way in the world. Ayesha is an herbalist who becomes a powerful alchemist while searching for her missing sister.
Castlevania: Lords of Shadow - Mirror of Fate: Unsurprisingly, this game is a sequel to Castlevania: Lords of Shadow. It's on the 3DS instead of home consoles, and features some of Gabriel Belmont's descendents. There will, of course, be plenty of jumping and whip action involved.
SimCity: The venerable city-building series is moving into the modern era with this entry. It features many graphical and ease-of-use improvements, but the online connectivity being built into the game is creating the most buzz.
Tomb Raider: SimCity isn't the best-known reboot of the month, as Lara Croft's latest reboot casts her as a young university student stranded on an extremely hostile island. This origin story focuses on improvisation and survival as Lara becomes the savvy, skilled adventurer we all know.

March 12

God of War: Ascension: After Kratos has killed pretty much all of the gods of Greece, where can his series go? To a prequel, of course! A young Kratos faces the Furies in a game that promises to show players his human side. It also features several multiplayer modes.
StarCraft II: Heart of the Swarm: The second Starcraft II campaign is finally coming out, putting players back in Kerrigan's shoes. Get ready to Zerg, Zerg, Zerg.

March 18

LEGO City Undercover: One of the highlights of the Wii U launch window, LEGO City Undercover is quite different from most of the other LEGO games we've seen. It features an open world city in which players take on the role of undercover police officer Chase McCain, solving crimes and kicking LEGO bad guy butt.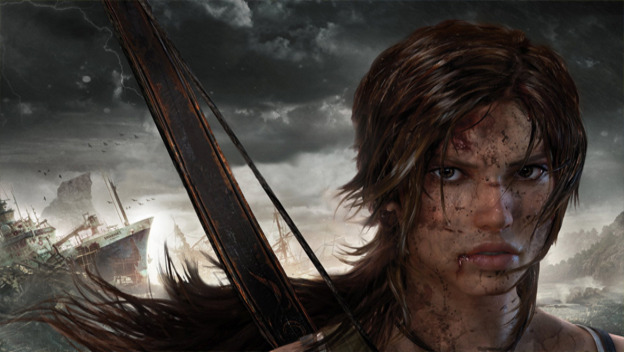 March 19
Gears of War: Judgment: Prequels are apparently all the rage this month, as the fourth Gears of War game takes place before the other series entries. It stars Damon Baird and Augustus Cole as they lead a squad that's dealing with the aftermath of Emergence Day. There will also be new multiplayer modes like OverRun, a class-based competitive mode.

March 24

Luigi's Mansion: Dark Moon: Luigi's Mansion is what you'd probably get if the Ghostbusters had been composed of only Ray. Mario's cowardly little brother will be taking on ghosts with his vacuum cleaner on the 3DS, in a game that's more diverse and puzzle-oriented than its GameCube predecessor.
Pokémon Mystery Dungeon: Gates to Infinity: The Pokémon Mystery Dungeon series hasn't been the strongest of the Pokémon spin-offs, but its first outing on the 3DS is certainly nice in the looks department. It might be a nice way for Pokéfans to spend time while waiting for the next generation of Pokémon to arrive in October.

March 26

Army of Two: The Devil's Cartel: This co-op third-person shooter introduces a new pair of agents, Alpha and Bravo. Two players will team up as these agents to take out a ruthless Mexican drug cartel.
BioShock Infinite: Perhaps the most anticipated release of the spring, Irrational's long-awaited adventure through the floating city of Columbia is finally arriving at the end of March. Even more ambitious than BioShock, this one is looking like the kind of ride that nobody wants to miss.

Possible Surprises

Grand Theft Auto V:Grand Theft Auto fans have been waiting for a very long time for this one. Returning to the sun-soaked world of crime in almost-California, players will be controlling a number of characters this time around, giving the game more variety. The Internet rumor mill has this game's release pegged for late March, but I'm not about to trust any date that doesn't come directly from Take-Two or Rockstar. For now, it's best for fans to think of GTA V in March as a possible pleasant surprise, saving themselves the agony of false anticipation if the game doesn't make that date.
Beyond: Two Souls: Quantic Dream's ambitious adventure game starring Ellen Page was originally scheduled to come out around this time, but it doesn't have an actual release date yet. I'll bet my copy of Juno that it won't be out for a while.
Tales of Xillia: NAMCO Bandai has been busy promoting Ni No Kuni, but the ever-enthusiastic fanbase of the action-RPG Tales series is hoping to see Tales of Xillia as soon as possible. Xillia makes its mark on the series by having a choice between two main characters: the idealistic medical student Jude or the mysterious warrior Milla.
The Wonderful 101: Although it's not yet on Nintendo's official release date list, this unique action/strategy game for the Wii U is supposed to come out in the spring or early summer. It'd probably be a good idea for Platinum to release this one before Pikmin 3 comes out.
Metro: Last Light: This post-apocalyptic action game is supposed to release in March, but we don't know an exact date yet, and it's being published by THQ. Let's hope it doesn't get nuked in the THQ meltdown.

Perhaps the best part of this barrage of new releases is its diversity. From first-person shooters to RPGs, adventure games to platformers to strategy titles, there's something here for just about every kind of gamer. Enjoy the bounty!
By
Becky Cunningham
Lead Contributor
Date: January 24, 2013