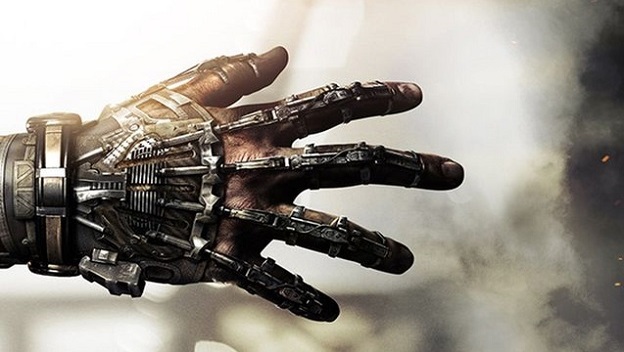 We're going to take this shizint to a whole new level!
Ever since E3, there has been a substantial buzz around the future of Call of Duty. Their latest (entitled Advanced Warfare) no doubt came as a bit of shock to some C.o.D. veterans. While we've seen them dabble in future-tech with other entrants in the series (like Blacks Ops) in the past, this is the first time the game has taken such a giant leap into the realm of sci-fi. In fact, many have already compared it to other FPS standards like Halo and Gears of War. It is, if nothing else, expected to be a huge departure from the traditional look and feel we're used to.
And frankly, that worries a great many people!
While having the likes of A-List Hollywood actor Kevin Spacey featured in a riveting new story mode set in the war-torn future sounds intriguing, that's not why people are going to plop down their $59.99 at the register. Frankly, you could have released Advanced Warfare as a stand-alone multiplayer engine and it would still set records on launch day. For fans like us, it's all about the late-night lobbies. Looking back at the success of titles like Modern Warfare 3 from just a few short years ago, it's easy to see that there is a palpable craving for the kind of experience that only Duty can offer. The sheer volume of online matches that have been pumped through this franchise's servers in the last decade is quite staggering. Call of Duty has always offered up a unique run-n'-gun style, which has become its signature. While other shooters have dabbled in mechanics like double-jumping and jet packs, &lsquo Duty chose to keep things grounded in a gritty, reality-based approach. Although this might not be everyone's cup of tea (I've always enjoyed a splash of fantasy in my shooters) there are some who live and breathe C.o.D. Therefore, the idea of jerking the rug out from under them and completely flipping the script with this new direction is quite a disturbing notion! After all, most fear change do they not?
So will the upcoming Gamescom help put some of these worries to rest?
Much of the footage we've seen since E3 regarding Advanced Warfare's multiplayer has been somewhat ambiguous. It introduces radical new elements (like mechs, rocket bikes, exo-suits, etc) yet doesn't give a real feel for how they will change things up during a live multiplayer matchup. As you can probably relate, things tend to get hectic when all that frenetic energy hits the fan after the load screen's countdown ends and the battle itself begins. But whether or not these fresh features will feel too alien to longtime fans is still the big question on many people's minds. Via his blog, Major Nelson recently announced that a livestream would be broadcast at this year's Gamescom in Germany (currently schedule for August 9th at 1:00pm Eastern / 10:00am Pacific). Personally, I'd suggestion circling your calendar. For those still trepidations about the upcoming release, getting to see a glimpse of the next Duty in action should help alleviate some of this stress (or perhaps exacerbate it…who knows). This live-stream will likely either ease some people's anxiety regarding what to expect, or will only solidify their belief that this game is simply not for them (once they see everything in motion).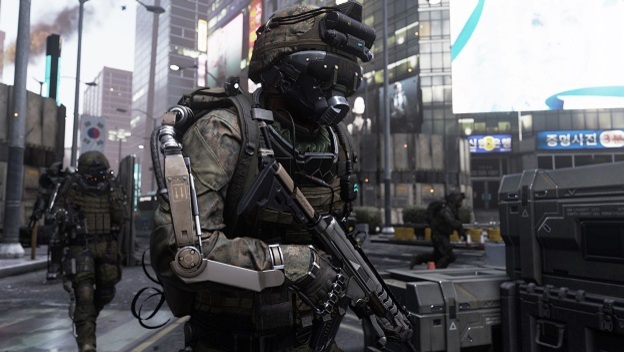 If there is one take away from today's article it's this, we should always keep an open mind in gaming. While I get that reinventing the wheel is never a good idea, there's also something to be said for those who try to think outside the box. There are some Duty fans whom are so offended by the mere thought of trying something new, they're turning their back on their beloved series perhaps a bit prematurely. This will obviously NOT be the last Call of Duty ever made, as I'm sure we'll find ourselves plopped back down in the dusty back allies of the Middle East soon enough. In the meantime, what of the fun to be had with Advanced Warfare? If you find yourself among those who've already written it off, I ask you to think twice. You could be missing out on a truly fun (albeit different) adventure.
Watch the livestream. I'm confident many of us will see that, hidden under all the new bells and whistles, lays the same great Call of Duty we know and love.