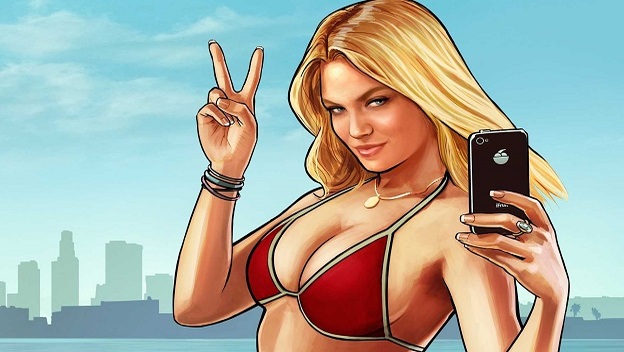 They say you can't go home again. I say to hell with that!
Grand Theft Auto 5 was pretty popular. You see? That's a perfect example of what those literary types call an "understatement." GTA was in-fact SO popular, it set world records out the wazoo and created a new standard for which all so-called sandbox games will be measured moving forward. It's no surprise the folks at Rockstar once again revolutionized a genre, as we've seen them pull off this type of thing in the past. Vice City was touted as a neon-soaked nostalgia trip, while GTA IV gave us the most in-depth version of the Big Apple we've ever seen in a video game (not to mention the other hits in the franchise too numerous to mention).
And now (with almost a year on store shelves under its belt), Rockstar is rolling with an upgrade that promises to knock the dust off this epic and reinvent it in all new ways.
With the buzz that surrounded GTA V (and the follow-up of its online mode) it's crazy to think this innovation was accomplished all on the last-gen. Of course, it does make perfect sense from a development stand point. The release came very near the launch window of the Xbox One and PS4. Obviously the design team at Rockstar had been working on this expansive world for many years before that (making a next-gen version at the jump an impossibility). But that's old news now. This console cycle is going strong and the folks at Rockstar have had more than enough time to build a truly next-gen experience on the bones of their previous game. In a word, the conversion thus far looks AMAZING! If you've never played GTA V, you're in for a real treat. If you have, you're still in for something very special. Many like me can't wait to dive in head first to see how our familiar locales' have changed since the facelift.
In fact, this is exactly the kind of replay-factor that Take-Two's CEO is banking on.
In a recent interview, Strauss Zelnick stated that Rockstar intends to blow gamers away with their latest upgrade (in light of accusation that this revamp is just a way to milk a few more dollars on the next-gen). "…nothing but the very best will satisfy developer Rockstar Games. They want to blow consumers away. Whatever the expectation is, they want to exceed it…we pride ourselves on making the best interactive entertainment in the business. We are not trying to deliver the minimum acceptable quality and monetize it. We are trying to delight consumers and monetize it." He says. And while I can appreciate their commitment to bringing the very best quality to the port, they've really struck gold in one respect. The upgrade is essentially just icing on the cake. After all, this game's reputation alone is enough to sell millions more copies come the Fall. Even to those who've not yet played the original, GTA V is not exactly an unknown element. In many ways, I envy these people. The idea of getting to experience San Andreas for the very first time with a nice level of photorealistic polish (or as close as we can currently get to it) kinda' makes me wish I had waited. I suppose it's like those who've already read A Song of Fire and Ice vs. those who are watching Game of Thrones unfold on TV each week. However, I have to echo Zelnick's earlier statements that first-timers will likely find themselves blown away (along with half of downtown Los Santos).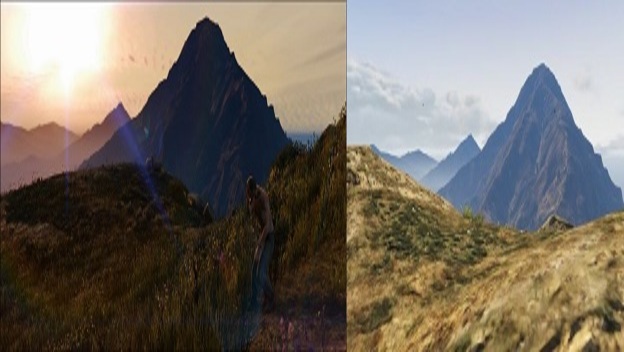 All told, this should result in guaranteed profits for Rockstar. If you've only watched the GTA saga unfold from a far, the Xbox One or the PS4 are great entry points. Even if you're a grizzled veteran who waited in line all night just to play it the next morning, you should at least rent it for a weekend. This will no doubt be the definitive Grand Theft Auto experience, hands down. Now if we can just convince Rockstar to move the next game back to the East Coast (perhaps another visit to Liberty City?) I'd literally drop my pre-order money on it today.
Now if you'll excuse me, I have to fire off an angry letter and demand to know an official release date from Take-Two Interactive. The suspense is killin' me!