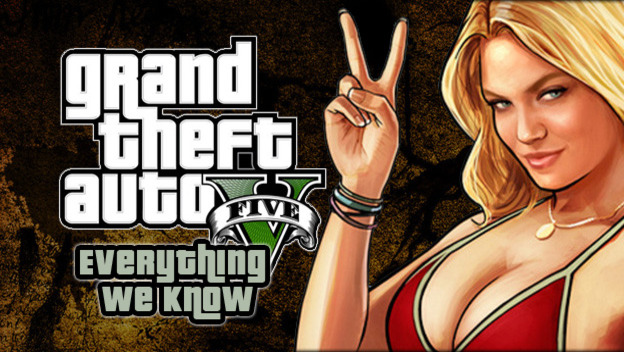 Grand Theft Auto fans breathed a collective sigh of relief yesterday when Rockstar Games finally unveiled the release date for 2013's most anticipated game, Grand Theft Auto V. And even though we have to wait until September 17th to get our hands on a copy, the fact that Rockstar is giving themselves so much time to work on the title should make us all a little more giddy. With games like Tomb Raider, The Last of Us, and BioShock Infinite just around the corner, we should have plenty of titles to distract us until September, so I'm happy to let Rockstar take all the time that they need to perfect the game. But the prospect of another GTA title does make me sweaty with anticipation, so I've been spending the last few days trying to figure out what we can expect from GTA V. And, just to keep you people in the loop, here's everything we know so far:
Locations:
Everyone instantly recognized Los Santos from the original trailer. And, as far as I can tell, it's looking just as it did in San Andreas. The trailers have also given us a glimpse of a beach that might be Santa Maria, but this hasn't yet been confirmed yet. Though, it's probably a pretty safe assumption. We've seen shots of Mount Chiliad throughout the trailers, which is unsurprising, but one of the clips involves a stunt plane, so we're obviously excited for that. The cities of San Fierro and Vinewood are definitely involved at some point, but we don't have a handle on to what extent. Rockstar has also confirmed two new areas. The first is called the Alamos Sea, which has been modeled after the Salton Sea in California, and the second is a military base that's shrouded in secrecy so far.
Rockstar has promised that the world in GTA V is bigger than GTA IV, San Andreas, and Red Dead Redemption combined. The game will obviously be the largest open world game that Rockstar has ever created.
The Characters:
As you've probably already discovered, Grand Theft Auto V will include three playable protagonists: Michael, a retired bank robber; Trevor, a pilot with drug abuse and anger management issues; and Franklin, a scam artist who likes to sell fancy cars to teenagers and then repossesses them when they get behind on the payments. Every character has a special set of "hobbies," which may also translate to unique abilities, but the mechanics haven't been revealed yet.
Players will be able to switch between characters at anytime, as long as they're not playing through a character-specific storyline.
Rockstar has also confirmed that we will see a few familiar faces in GTA V, but, due to the incredible amount of dialog, celebrity voice actors were not used. This means that Ray Liotta won't find his way into my ears, which is good, because I kind of hate that guy.
The Storyline:
Rockstar hasn't been very forthcoming about the actual storyline, but we do have a few key pieces of information. First—and this is one of the most unique features of GTA V—some of the storylines will require players to switch between the three main protagonists in order to accomplish the mission. This means that players will need to keep track of each of their character's roles throughout the mission and juggle the timing accordingly. Hopefully, this doesn't mean that we'll be screwing around with any uncharacteristic puzzle-based storylines. I would hate to have to compare Grand Theft Auto V to Lara Croft and the Guardian of Light.
Aside from the main storyline, each character will have his own unique story arc. Some of these personal missions will inevitably branch from the primary arc, but in order to uncover everything about each character, you're probably going to have to dig around in the open world.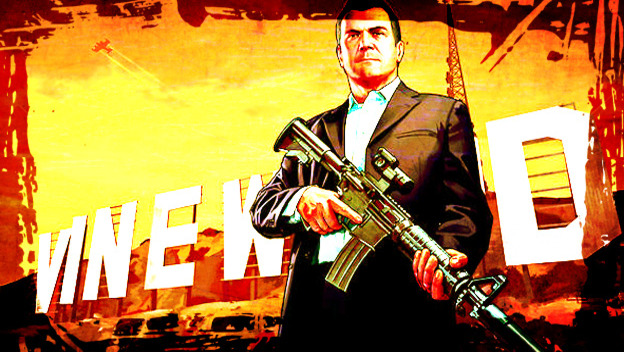 The Mechanics:
According to Rockstar, the combat and driving mechanics have been rebuilt from the ground up. The reason for this is unclear, but it probably has to do with the new vehicle types being added. So far, the developer has confirmed that players will be able to take control of bikes, ATVs, jet skis, planes, helicopters, and cars. That last one probably doesn't surprise you.
If you get tired of stealing cars and completing missions, Rockstar has included a huge chunk of recreational activities. These will include things like yoga, scuba diving, base-jumping, and tennis. There's even a full-fledged golf game.
Thankfully, the dating and relationship mechanics have been removed from GTA V. Now I don't have to answer my friends' phone called while the army is shooting at me. That'll be nice.
Obviously, I'm anxious to get my hands on Grand Theft Auto V, but I can wait until September. I plan to dedicate a large portion of my time to the title once it hits the shelves, so the delay will give me some time to say goodbye to my family.
By
Josh Engen
News Director
Date: February 1, 2013