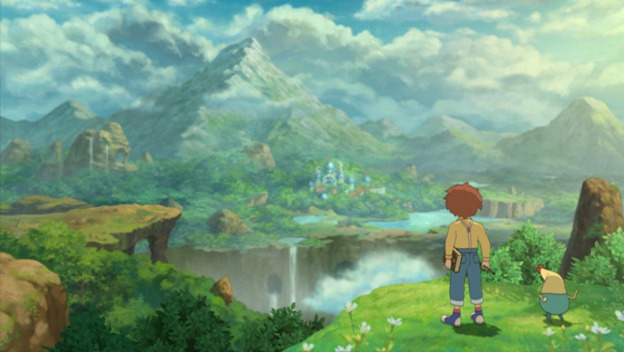 I remember a time when the months of January through April seemed to lack any sort of major game releases. Of course, we'd occasionally have a Resident Evil 4 or a Legend of Zelda: The Wind Waker creep through, but these were exceptions. The winter and early spring months would see a limited number of major releases.
Let's take a look at what 2013 has given us thus far:
-DmC: Devil May Cry
- Ni no Kuni: Wrath of the White Witch
- Fire Emblem: Awakening
- Dead Space 3
This isn't counting titles such as The Cave and Temple Run 2, downloadable titles that have still received plenty of coverage in the appropriate circles. Plus, this isn't the end. There are still Aliens: Colonial Marines, Crysis 3, SimCity, StarCraft II: Heart of the Swarm, God of War: Ascension, Tomb Raider, Gears of War: Judgment, and BioShock Infinite to come. And that's just winter. Spring will see Injustice: Gods Among Us, Dead Island: Riptide, The Last of Us, and Pikmin 3.
What's so different now? Why are all these games seeing a release in what was before known as a dull period? Could it be the fact that a generation of gaming is ending? Well, if history is any indication, then no. I mean sure, 2005, the year of the Xbox 360's launch, saw a glut of releases in the shape of Resident Evil 4, Devil May Cry 3, God of War, Jade Empire, and Psychonauts, just to name a few. But 2006, the year the Wii and PlayStation 3 launched, didn't see the same thing happen. Heck, there weren't any notable games released in the entire month of January.
So why is 2013 different? Well, let's do some theorycrafting. Generally, publishers will attempt to woo us during the holiday months. After all, it's the busiest shopping time of the year. It makes sense to flood the market with triple-A titles when we're shopping. But that's the thing; the market is absolutely flooded. I felt like I was going back to a midnight release every damn week. Granted, that might have been because I was. Assassin's Creed III and Need for Speed: Most Wanted both launched October 30th. The next week was Halo 4. The week after that? Call of Duty: Black Ops II. Before Assassin's Creed III hit, I picked up Forza Horizon. But that marriage lasted a week.
I still haven't even touched LEGO The Lord of the Rings, which also shared an October 30th release. Any time for catch up was removed when the Wii U was released on November 18th, one week after Black Ops II. Thankfully, the gaming gods gave me a two-week grace period to enjoy the new system before Far Cry 3 was released on December 3rd.
This is a lot of games being released in a very short period of time. I haven't even touched some of the "lesser" games, such as Persona Golden 4, PlanetSide 2, Paper Mario: Sticker Star, Sine Mora, LittleBigPlanet Karting, Professor Layton and the Miracle Mask, and PlayStation All-Stars Battle Royale. Every one of these games recently mentioned was released in a time period from October 23rd to December 3rd. That's just over five weeks for somewhere around twenty games I was interested in. That's a game for just under every two days. I don't know about you, but I don't have that kind of time anymore.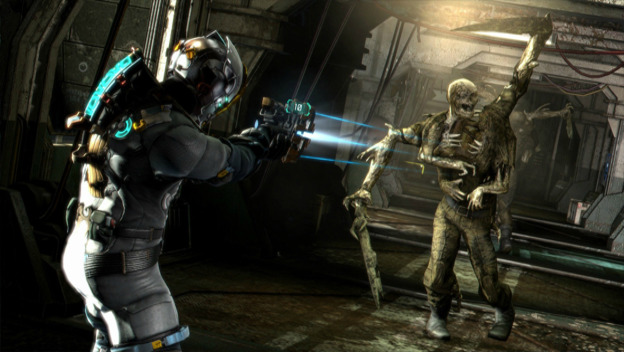 What's my point in all this? There are too many games being released in the holiday months. Thankfully, there's been some spillover into the early months of 2013. Whether it's delays or a desire to not go against the big guns. This gives us some ample time to enjoy the titles we're looking forward to. Action fans were given plenty of time between DmC, Dead Space 3, and Crysis 3. RPG fans undoubtedly ate up Ni no Kuni, or at least most of it, before Fire Emblem: Awakening saw its release.
If this is a new trend in the world of gaming, then I'm all for it. Too many times have the first half of years been delegated to "catch-up duty." For the first time in memory, there's a lot to look forward to as the snow melts and the flowers bloom. I'm not just talking about finally playing LEGO The Lord of the Rings. I mean getting my hands on BioShock Infinite, The Last of Us, and Pikmin 3 as their release dates approach.
Although, it'd be nice to open up LEGO The Lord of the Rings one day.
By
Jake Valentine
Lead Contributor
Date: February 8, 2013