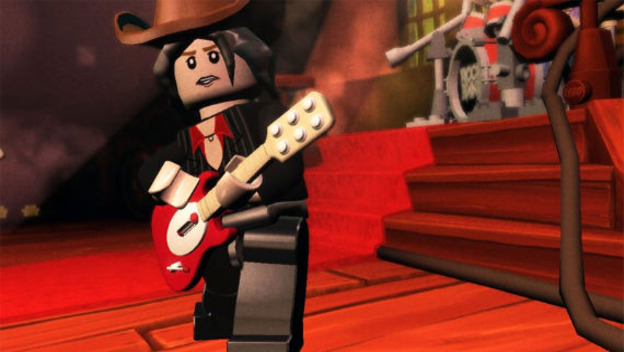 As I write this, the GRAMMYs are happening. Sure, they're a joke of an award show that's seen plenty of criticisms from critics, fans, and musicians, but they're still relevant. CBS pays lots of money to put on a show that a lot of people watch.
I, however, am not watching. I'm listening to music on Spotify, dreaming of the ability to play some of my favorite songs in Rock Band. Since I'm pretty awful at playing actual instruments, this is my only option unless I want to, you know, practice enough to get good. And who has time to do that these days? So I wonder if anyone else still cares about living out their rock star fantasies with plastic instruments.
I polled my Facebook friends to see whether there was any sort of interest in playing some Rock Band. I got two responses, which came from my former "drummer" and "bass player" from our "band," I Can't Believe It's Not Butter. The singer didn't respond, but that's probably because he's planning a wedding. Surely he's interested in booting up Rock Band again, right? Maybe?
Let's take a look at some facts. Rock Band was released in November of 2007. Harmonix released DLC content, and people just kept being excited. Even more excitement came with improved features and a highly impressive set list in Rock Band 2.
But then something started to happen, something called market saturation. Guitar Hero, the franchise that arguably started it all, was seeing countless releases. The living rooms of gamers were becoming filled with plastic instruments. We all know how the Guitar Hero story ended: The series is done and developer Neversoft hasn't released a game since Guitar Hero: Warriors of Rock.
But the Rock Band story hasn't received as much recognition, probably because its ending wasn't abrupt nor tragic. Rock Band 3 was released in 2010, adding keyboard support and some highly requested songs, but that was the last formal release of a Rock Band game. Sure, Rock Band Blitz was released last year, but that was more in line with Harmonix's previous games, Amplitude and Frequency. (It should be noted, though, that Harmonix is still putting out DLC for the Rock Band series.)
Recently, a user over at the Rock Band subreddit asked if Rock Band is dying. And that's a valid question. Long gone are the days where friends would borrow the game and instruments for parties. Friends aren't coming over for jam sessions anymore. These days, it's more likely to see non-gamers pick up a traditional controller for a round of Call of Duty than a microphone for some Rock Band tunes.
Let's look at just one more example of how far this series has fallen: A while back, Harmonix added a feature on their website that allowed fans to request bands and songs for DLC. One of the most requested bands before this feature was introduced was Muse. Heck, this was before they took over mainstream radio. Personally, I just wanted to jam out to "Citizen Erased," "Showbiz," or even "Sunburn" once Rock Band added a piano to the mix. But nope, there's still only one Muse song, "Hysteria," released as DLC years ago.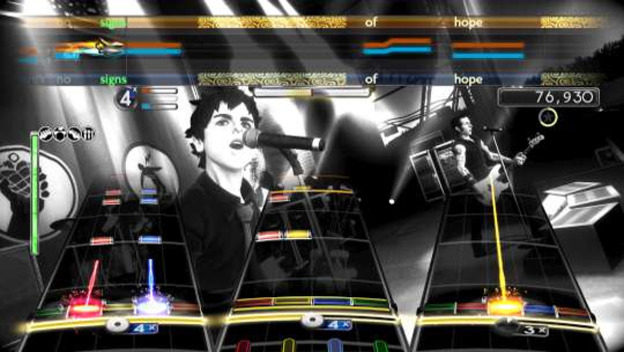 So what happened?
Well, let's go back to the GRAMMYs for a second. It might be hard to recall all the exposure CBS gave the show in terms of advertising, seeing as they aired the Super Bowl in the previous week. But it's safe to say you saw a couple of TV spots for the GRAMMYs and the performances that would happen during the show. That's because CBS has money.
You know who else has money? Viacom. They have lots and lots of it. They also happen to own MTV and VH1. And even though those channels may not stay true to their intentions, they're music channels. Viacom owning Harmonix seemed like a perfect marriage (in the ancient world sense, I suppose, where a husband "owned" the wife as if she were property). But, as we all know, Harmonix became independent after Viacom announced their intentions to sell them in 2011 (making that marriage comparison hilarious in an ironic sort of way). All that money from the Viacom coffers? Gone.
Add to the fact that Harmonix also develops the Dance Central series, which is still making waves in both the music genre and the motion control genre, and that's a lot of song rights to purchase for an independent company. You think those Muse songs will come cheap? I doubt it. Now, I imagine the rights to Justin Beiber, Flo Rida, Usher, and LMFAO in Dance Central are even spendier, but I don't think Rock Band is a primary focus for the company anymore.
Long gone are the days of impressive Rock Band DLC releases. Sure, the newly announced "Tainted Love" track is nice, but that's honestly long overdue. We haven't had a full album DLC since 2010's London Calling pack. Unless you count the Green Day packs back in November, but that's a band that had an entire version of Rock Band to themselves for some odd reason.
Dance Central just appears to be a bigger focus for Harmonix these days. I mean, why else would Usher have danced for us back at E3?
With a Harmonix panel scheduled for this year's PAX East, it's now or never for the future of the Rock Band franchise. But as of the day of this writing, as the awful-yet-relevant GRAMMYs happen, Rock Band is a great but irrelevant franchise.
By
Jake Valentine
Lead Contributor
Date: February 11, 2013