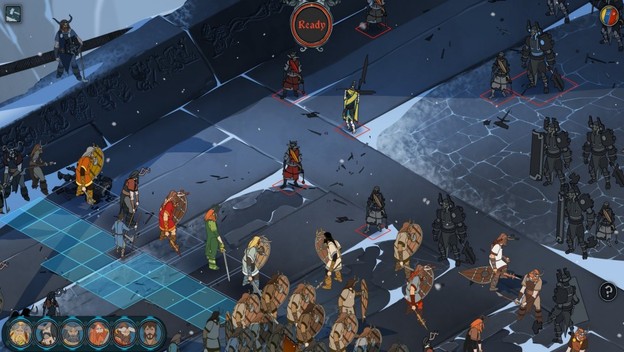 The buildup to tonight's big press conference undoubtedly made many gamers' armpits sweaty with anticipation. Sony had been customarily tight-lipped about what was actually being revealed, but the Internet, as usual, was overflowing with speculation.
Most of us assumed that Sony would be revealing a fourth generation PlayStation console, but there were rumors about the Vita, new franchises, and exclusive deals with various publishers. Plus, I was kinda hoping that they'd announce a new title in the PaRappa the Rapper series.
However, once Sony finally kicked off the festivities, it became clear that PaRappa the Rapper would have to sit on the sidelines for yet another Sony press conference. We were here to catch a glimpse of Sony's upcoming console: the PlayStation 4.
Before we even had a chance to wonder, Sony immediately dismissed all of this Orbis nonsense and announced that their upcoming console would follow the nomenclature of the previous incarnations. And once the official announcement was finally behind them, they launched into the specifics.
Andrew House, president and Group CEO of Sony Computer Entertainment, bragged that the PlayStation 4 would be the "most powerful platform ever." He went on to say that the console would allow "worlds to come alive with greater fidelity and intensity than ever before."
But it wasn't until Mark Cerny, Sony's system architect for the PlayStation 4, made his way to the stage that we were finally given a look under the hood. Now, we still don't know all of the specifics, but we do know that the PS4 will be an incredible upgrade from its predecessor. The system will have an eight-core, x86 AMD CPU, and a "High-end PC GPU" that will deliver nearly "two teraflops of computational performance."
Now, I understand that very few of us can wrap our minds around terms like teraflop, but our super-nerdy readers will undoubtedly appreciate the numbers.
The console will contain 8GB of GDDR5 memory, which can be allocated to either the CPU or GPU depending on the game's requirements. Cerny wanted to make sure that we were aware that this RAM is of the highest quality, and will deliver 176GB of bandwidth per second. This is starkly contrasted by the PlayStation 3's scant 512MB of ram that was split between the CPU and GPU. How did we survive with so little for so long?
I suddenly feel like a caveman.
Now, for those of you who have been paying attention, most of this is old news. These specs are nearly identical to the leaks that have been appearing on the Internet for months. And, even though it's nice to have a confirmation, we're still left in the dark regarding the CPU and GPU details. If Sony takes their cues from Nintendo, we'll never get any official confirmation, and we'll have to wait until the system hits the market and someone cracks it open.
Even though Andrew House insisted that this is the "most powerful platform ever," these specs are still well behind the curve of most high-end PCs. But the most impressive parts of the PS4 are incomparable to any current-gen technology.
The PlayStation 4, for instance, has a bit of dedicated hardware for video compression and decompression. This means that players will be able to seamlessly capture and share video without seeing a drop in performance, because the capturing process doesn't utilize the console's CPU.
For Sony, this means that the PS4 could become a hub for social networking. You'll be able to stream your gameplay live, and, as you're playing, your friends will be able to log on and interact with your game. This might mean offering suggestions via the chat function, or actually taking over the controls and manually helping you complete a section remotely.
Sony is heavily focused on social gameplay with the PlayStation 4. Their approach reminds me a bit of Nintendo, but where the Wii U is focused on bringing gamers into the same room, the PlayStation 4 uses the Internet as its hangout. The DualShock 4 controller actually has a dedicated "share" button for uploading/steaming videos straight from the console. "Our goal," said Cerny, "is to make sharing of video as popular in the PlayStation 4 as screenshots are today."
Speaking of the controller, we actually got a glimpse of Sony's newfangled DualShock device. It's much like we expected given the recent leak, but it looks as slick as anything we've seen from Sony thus far.
The overall molding of the DualShock 4 has taken on a decidedly PlayStation-Move-inspired aesthetic. The edges have been rounded out, and the buttons are curved and recessed much like the Move. However, Sony has added a touchpad to the controller's face, a headphone jack, and a futuristic light bar that sits in between the triggers. According to Cerny, the light bar is an easy way to identify the controller number, but also interacts with the new PlayStation Eye peripheral. The Eye is a stereoscopic camera that looks very much like Microsoft's Kinect device.
I'm sure Microsoft is thrilled.
Controls aren't just limited to the DualShock, however. Sony is fiercely preoccupied with cross-platform play for the upcoming generation, and I can't really blame them. Owning a Vita will allow players to seamlessly switch between their television and their portable console on supported titles. Many of the PS3's first-party titles—like PlayStation All-Stars Battle Royale and Sly Cooper: Thieves in Time—already support this feature, but it's exciting to see them make such a heavy commitment to it for the next generation.
But you don't need to own a Vita to take advantage of the PS4's new interface options. Tablets and smart phones will be supported in some capacity, but the details haven't been flushed out just yet.
Cloud gaming is also one of Sony's PlayStation 4 mantras. When Sony bought Gaikai in 2012, no one was really sure what they planned to do, but after tonight's event, it's clear that Gaikai's technology is a big part of Sony's future.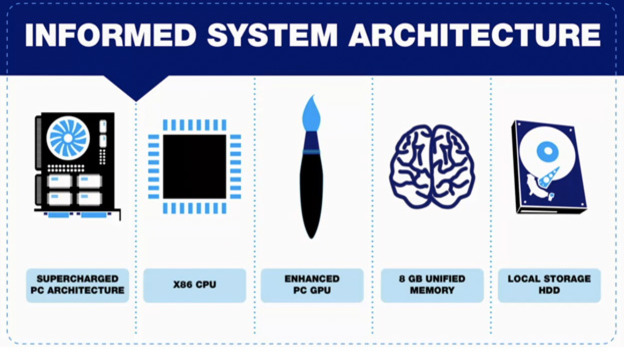 Gaikai founder David Perry revealed that their tech would allow players to stream demos in real time without having to wait for the entire game to download. Perry also alluded to a plan that would bring the PlayStation, PlayStation 2, and PlayStation 3's entire back catalog to the Gaikai service. "Our technology is such that we can stream the world's most graphically rich video games and other content instantly to almost any device, anywhere," Perry said.
Sony definitely ignored some of the more controversial rumors that have been swirling around the Internet. There was no mention of any always online requirement or an inability to play used games. So, I suspect we'll have to tackle those issues this summer.
However, we did get a glimpse at some of the release-window titles, and several of Sony's biggest titles were represented. Sucker Punch revealed a new Infamous title called Second Son; Evolution Studios debuted a social racing game called DriveClub; and Jonathan Blow, the man behind Braid, showed off his upcoming puzzler The Witness. We also got some new footage from Bungie's Destiny title, Ubisoft showed off Watchdogs, Guerrilla Games debuted Killzone: Shadow Fall, and Blizzard surprised everyone by announcing that Diablo 3 would make its way to the PlayStation 3 and PlayStation 4.
Perhaps the most surprising part of tonight's presentation was that we didn't get a look at the actual device. Sony didn't show off any pictures of the PlayStation 4, and they didn't even acknowledge it. Plus, we weren't given any pricing information, which is somewhat less surprising. However, Sony did reveal that the console would hit the market in time for the 2013 holiday season, which probably means November-ish.
Hopefully, with PAX East right around the corner, more details will begin to emerge. Otherwise, we can probably expect some type of big reveal during E3, which wouldn't be all bad. Either way, we'll keep you in the loop.
Save a spot on your Christmas list for a PlayStation 4, and get ready to give Santa a bribe.
By
Josh Engen
News Director
Date: February 20, 2013