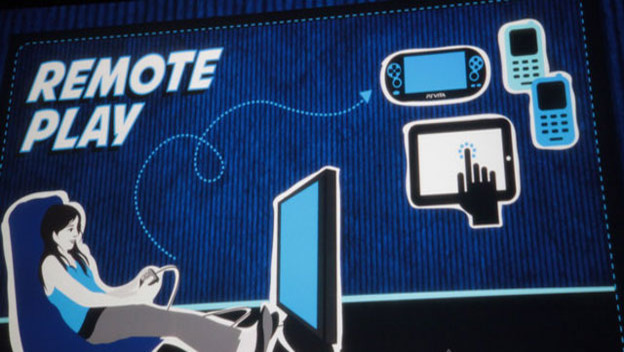 On November 18th, 2012, Nintendo released the Wii U, and on that day, I headed to my local Target to pick up my pre-order. Despite complete exhaustion from a full day of work, there was an invigorating sense of fulfillment that came with that purchase. A new console was sitting in the passenger seat of my car. There was new hardware to open, new games to be played, new experiences to be had. It's a feeling that we gamers haven't had since 2006. Sure, we've seen handhelds get released and I've upgraded my PC since then, but nothing beats a new console cycle.
In 2013, we'll most likely be getting to do this twice. And that excitement running through your bones? That can start sooner than you think.
I've already discussed how busy the traditional "slow months" of the calendar will be. Even with the delays of games like Rayman Legends and Grand Theft Auto V, there are still plenty of offerings to enjoy. But BioShock Infinite and The Last of Us will only be the appetizers to kick off this gaming buffet. And the rest of this proverbial meal promises to kick it up a notch.
New consoles bring new ideas. New ideas bring new gaming worlds. And new gaming worlds bring uncharted and unexplored territory. One of the biggest issues facing the industry these days appears to be stagnation. Look at the big name releases from the past two holiday seasons and you'll see a lot of sequels. The stories that helped sell a console generation five and six years ago are ending. The next stories are being penned as we speak, and we'll start to learn about them when E3 rolls around. Heck, we'll probably even get to play a couple of those come winter.
Now, let's talk about Dishonored for a minute. Yes, the game in its own right is absolutely fantastic. But when you take a look at its competition on the marketplace during October, it not only stands out on its own merits, but also as a breath of fresh air in a field of sequels. Its October 9th launch day was sandwiched in between a new World of Warcraft expansion and sequels in the Forza and Medal of Honor franchises. It didn't have to do backflips to impress curious shoppers. On the shelf was this new game without a number or familiar title on the box. Interest was piqued, questions were asked, and research was done. Gamers became interested in something new again.
And you can expect a lot more of that to happen once E3 rolls around this year and companies reveal their next-gen projects.
To put things into perspective, let's take a look back at Microsoft's E3 press conference in 2005. At the time, I was working at GameStop. We were playing the E3 DVD in our TV to help generate excitement. And boy, was it ever effective. HD graphics aside, there was a jump in each presenter's step. Enthusiasm ran through their voices. Gears of War was the next big thing. Killzone 2 looked too good to be real (ironically, what we saw actually was too good to be real). Expectations were raised and the future had arrived.
Now, while I'm personally excited, it's beginning to seem like there are a lot of people who don't exactly share my feelings. Maybe that's because of the rumors of the measures Microsoft and Sony seem to be taking against the used game industry. Maybe I'm being too optimistic that their new systems won't include used-game-blocking features. I mean, if they do, that'd just open up the market for Nintendo's Wii U and Valve's hypothetical Steam Box to run away with the console crown.
And that's just the thing: If Microsoft and Sony drop the ball and screw consumers over, that opens the door for other consoles. Nintendo's had some trouble stirring up excitement for their Wii U recently, but a good E3 showings combined with more impressive Nintendo Direct episodes could easily make us forget all about those blues.
Everyone is getting ready to try to top each other. I'm not just talking about Sony, Microsoft, and Nintendo. Developers want to impress and publishers want to establish new franchises for the new generation. 2013 is starting with a winter and spring lineup filled with fantastic games. It will end with new hardware and newer games we don't know a thing about yet.
Now, if you care about gaming at all, that's exciting.
By
Jake Valentine
Freelance Writer
Date: February 21, 2013