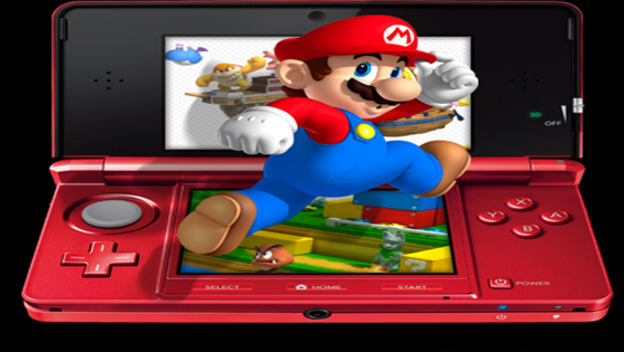 Yes! Winter is finally in its waning cycle, and the shovel is about ready to be locked in the shed. A couple of mild days have filled my nostrils with fresh air, and I'm yearning to get outside into nature. Of course, I'm not about to hike up a mountain or do a 10K bike ride; I just want to grab my 3DS or PS Vita and let the breeze hit the back of my neck while I park my butt under a tree. If you're looking for some good games to play al fresco, both systems have options fresh out of the cellophane, or coming very soon.
The 3DS will be chock full of RPG goodness over the next couple of months, and any fan of the genre knows that means a lot of outdoor exploration. If you haven't picked up Fire Emblem: Awakening yet, I'd seriously suggest that you do so. Battle undead-like Risen in forests, deserts, mountains, and even boneyards, all while forging new relationships both platonic and romantic. The game has so many humorous matchmaking scenes that you might find an excerpt to try on your special someone. They may be medieval fantasy pickup lines, but at least they're original.
Not interested in working on your social skills? Try Etrian Odyssey IV: Legends of the Titan. Your whole adventure is an exploration, and you have to be the cartographer, piecing together a map on the touchscreen and hoping you don't get lost. The breeze will feel more refreshing as you travel via airship around the world searching for treasure. This would be a great game for those looking to find a secluded little forest or a lone tree in the middle of a massive field—or, heck, even a quiet spot in the park if you live in the city—and enjoy the thrill of the unknown. Just be safe out there in the wild.
Perhaps you like to head out the front door, look for the biggest beast you can find and say, "Bring It!" Monster Hunter 3 Ultimate will surely boost your ego in that department. This is my most recommended pick since the game is coming out for both the Wii U and 3DS. So when your mom (or significant other), kicks you off of the television and out the door to get some fresh air, you'll be able to continue the hunt on the 3DS exactly where you left off on the Wii U. Sweet!
I'd love to say that the prime outdoor 3DS picks like Animal Crossing: New Leaf, Rune Factory 4, and Pokémon X and Y will be here for our springtime pleasure, but sadly we'll have to wait for summer and beyond before we can get our hands on those. Maybe I'll put together a summer feature called, "Portable Outdoor Picks To Beat The Heat." Perfect.
For the time being, though, the selection and caliber of the PS Vita games may not be able to outshine the 3DS, but there are still some worthwhile picks to take outdoors.
Sly Cooper: Thieves in Time is a recent release with solid review scores. The PS3 version is by far superior to the Vita in graphical quality, but the enjoyment is the same on both systems. Picking the pockets of dimwitted goons and carrying on hilarious conversations with sidekicks Bentley and Murray make this the least stressful of games among the Vita's lineup. So if you're looking to relax under a tree somewhere, Sly is the raccoon for the job.
Kicking the action up a notch are a couple upgraded PS3 ports. Ninja Gaiden Sigma 2 Plus brings arguably the best game of the series to the Vita, with new costumes, a Tag Mission Mode that lets you swap ninjas, and a control scheme tailored to the system. Dead or Alive 5 Plus lets you take your favorite Team Ninja girls (or guys, I guess) wherever you want. New touchscreen combat means you can tap, swipe, even pinch your opponents (very subtle, Team Ninja). There's also a comprehensive Tutorial Mode and a Combo Challenge in the Plus version, so get ready to spend recess brushing up your move list.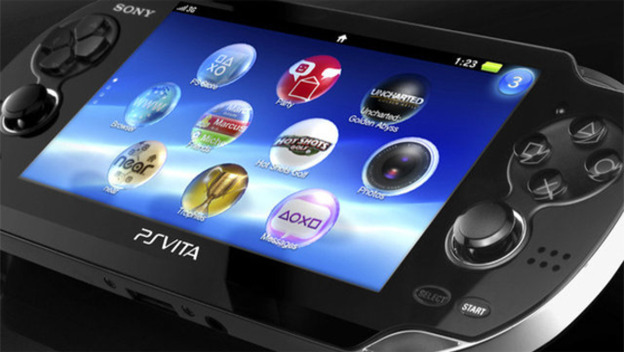 If you're looking to play some sports outdoors, the Vita has you covered with MLB 13: The Show. Last year's entry was a great addition to the series, and hopefully the Vita version can improve even more this time around. Great game mechanics and plenty of modes—including Franchise—are sure to entice us to spend a whole lot of time on sandlot without ever having to get dirty.
So whether you're a Sony or Nintendo fan, keep an eye out for that balmy spring air to hit, then grab your portable system and go play outside. And if none of the games above sound appealing to you (or you're an Xbox fanboy), just plug in your TV and home console out on the back porch, and you're set for springtime.
By
Sean Engemann
Contributing Writer
Date: February 26, 2013