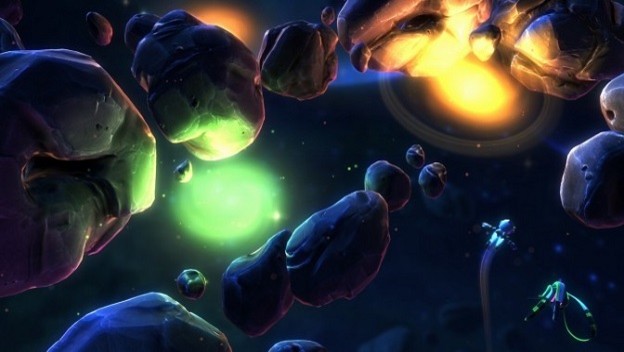 As you get older you get harder to shop for, did you know that? When you're a kid, pretty much anything bright, electronic, or interactive would have made an awesome gift for the holidays, but when you grow up and get a job you tend to buy all of that stuff for yourself. What are friends and relatives supposed to do? Guess what game you want a season pass for? Buy a random peripheral for you? No, when you get older you find your stockings eventually stuffed with gift cards. PSN cards, Steam gift cards, eShop cards… we'll take them all. But what to spend them on? Before you go throwing away your money on a GTA V Shark Card or something dumb like that, consider these three, affordable treasures:
Lost Orbit
In Lost Orbit you play as a talkative (lots of exposition early on), stranded mechanic of sorts; lost in space after a routine repair job goes wrong. Visuals in this game are stunning. Jetting and drifting through space, avoiding objects and manipulating gravitational orbits, you'll find that trying for speed runs and collecting all of the obtainium (very clever) is something you'll put off in favor of soaking up the ambience and enjoying the incredible music with each initial run. As dreamy and hypnotic as the visuals and gameplay may be, death can be equally jarring and disturbing; it has kind of a Limbo vibe in that regard. This spacey gem can be yours for $12 on Steam or through the PSN Store.
Super Mega Baseball: Extra Innings
This wacky, addictive, baseballs-to-the-wall indie hit came out of nowhere last year, and within 24-hours of the game's release Polygon dubbed it the best sports game of 2014. This is the most fun you've had playing a baseball game since the Backyard Baseball days of old. Don't be fooled by the oddly proportioned characters and cartoony style; this is a deep and challenging arcade style sports game that will have you boosting stats and perfecting your pitch for months. The game has been around for PS3, PS4, and Steam, but it wasn't until very recently that Xbox owners had the chance to try out Super Mega Baseball, with all of the Extra Innings content to boot! No matter what kind of digital currency you may accumulate this Holiday season, this is still one of the best sports games you could possibly buy.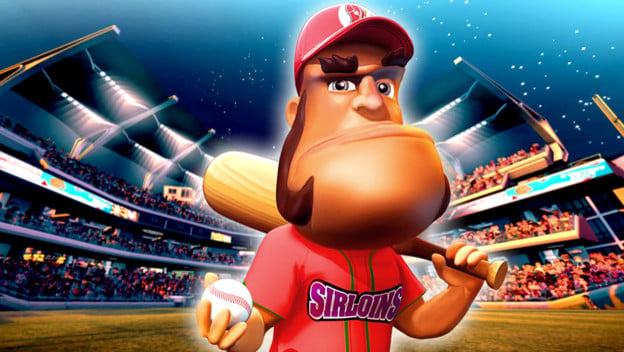 Runbow
In an age where friends packed onto a couch, ramming each other and shouting in desperation over a multiplayer game is a rare sight, games that cater to such an experience are rarer still. Runbow is a game that belongs at every party and every family gathering. Watch some multiplayer footage (courtesy of GameXplain) and try to wrap your head around it. You'll notice that 9 characters are blasting through each other in a race for the finish line. Part brawler, part platformer, part racing game; totally fun. If you're colorblind, this may not be the game for you. Check this one out on the Wii U eShop, and mind your step.
Doesn't that sound better than fancy socks or a new Polo? This is your chance to check out some of the best games that you maybe haven't considered until now. For those of you who are already playing any of the games mentioned above, what do you love best and why would you recommend them to someone else? Sing your song in the comments.