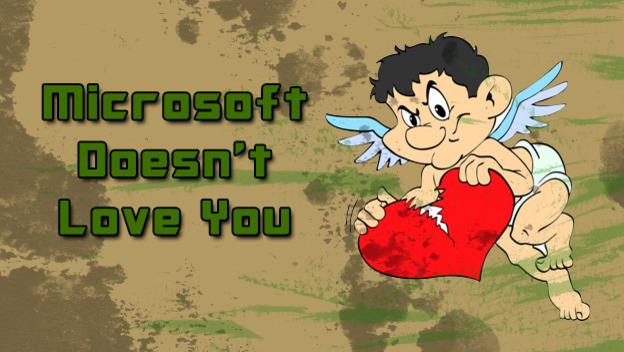 If Microsoft appreciates its customers, then it has a terrible way of showing it. While Sony and Nintendo are going out of their way to give back to the gaming community, Microsoft has been consistently taking things away. I'm sure it's saving them money, but it's got to stop. The other companies are kicking butt when it comes to showing people their business is appreciated, and if Microsoft doesn't step things up, people are going to jump ship next generation.
The most famous and beloved customer appreciation program at the moment is Sony's PlayStation Plus. It isn't difficult to see why. For $17.99 for three months or $49.99 a year, you get free games, additional discounts during sales, 1GB of cloud save data storage, and often early access to betas or demos. There are typically about 18 free games available in the Instant Game Collection at a time, consisting of both PS3 and Vita titles. Not to mention these are good games. LittleBigPlanet 2, Gravity Rush, inFamous 2, Anomaly: Warzone Earth, The Cave, Closure, Darksiders, Demon's Souls, and Disgaea 3: Absence of Detention are among the most recent offerings, and all of them are fantastic games actually worth their price points. Except PlayStation Plus members don't have to spend a cent on them, as they're all free. It's enough to make you never want to let your subscription lapse. I know I won't, as my $50 subscription more than paid for itself after only two months.
Then there's the now-legendary $10 PlayStation Store credit distribution. We still don't know what criteria Sony was looking at when it doled out $10 in points to random PlayStation Network accounts, but I know 14 people who ended up getting $10 to spend on whatever they wanted from the PlayStation Store. 15, if I count myself. (I put my credit toward the Mass Effect 3 Citadel DLC.) Free money is a fantastic way to not only show appreciation, but also to get people in the online store to buy more games. The Citadel DLC was $14.99, so Sony got about an extra $5 out of me when I went in, and I'm sure it led to other impulse buys as well.
Nintendo shows its customers it loves them as well. Club Nintendo is how it rewards loyalty. All first-party 3DS, DS, Wii, and Wii U games and systems come with sheets with codes on them, which can be redeemed at the website. Some third-party games even come with Club Nintendo codes. After filling out short surveys, coins are awarded. These coins can be spent on physical rewards, like Game & Watch DS games, golden nunchuks, and bags, or used to get downloadable 3DS, DSiWare, WiiWare or Virtual Console games. I've enjoyed many of these rewards over the years, and I love getting a little something special from a company for buying games I would have bought anyway.
There's also the Wii U Deluxe Digital Promotion. Wii U Deluxe owners who make eShop purchases get 10% back in points to earn eShop credit. The classic example is that buying a $59.99 game through the eShop gets you 599 points, and 500 points gives you a $5 eShop credit. This particular promotion only lasts until December 2014, but it still shows Nintendo wants to give something back to people who bought the more expensive, $349.99 Wii U.
Compared to Sony and Nintendo's efforts, Microsoft's Xbox LIVE Rewards is a joke. Yes, it does give people access to special contests and doles out Microsoft Points to active Xbox 360 users, but the odds of winning a prize are slim and the MSP amounts are miniscule. For example, you get 20 Microsoft Points, 25¢, each month for taking a quick survey. 100 MSP ($1.25) is given to you if you purchase or renew your first Xbox LIVE Gold membership, but subsequent 1, 3 or 12 month renewals only give you 10MSP (13¢), 30MSP (38¢) or 200 MSP ($2.50) if you're currently an Xbox Gold member.
There are other ways to earn points, mostly available to Xbox Gold members who are part of the program, but the average amount one will earn is a paltry 100 MSP ($1.25). It's laughable when compared to at least four free guaranteed games per month with PlayStation Plus and getting free games and physical products from Club Nintendo.
There's absolutely no tangible proof that Microsoft values its customers' loyalty. Rather, the opposite seems to be true. The persistence of Xbox LIVE Gold proves this.
When the Xbox 360 first launched back in 2005, a Gold account was a necessary evil. Microsoft was providing the best online experience and, while it may not have been reasonable to inflict a subscription upon users, it was understandable. However, it's now 2013. The PlayStation Network, even the Nintendo Network, are offering the exact same level of service to their players for free. Yet, those Xbox 360 owners who would like the right to play online against other users or use Netflix must pay $59.99 per year. To make things even worse, that fee doesn't remove ads from the Xbox 360's dashboard. It's insulting, given the current state of the marketplace.
Then, there are the Microsoft employees. People like Adam Orth shouldn't be telling customers to "Deal with it." They should be asking, "What can we do for you?" Things are too tumultuous in the video game industry. Nintendo consoles ruled the early 90s, and yes, Sony dominated 1995-2005. Microsoft shouldn't assume that the success they had at the beginning of this generation is permanent.
Finally, there are the "always online" Xbox 720 rumors. The latest rumor suggests all games will require players to be connected to the Internet to start, and the game will pause or freeze if the connection is lost for more than three minutes. This "feature" has yet to be confirmed by Microsoft, but it's hardly consumer-friendly if it's true.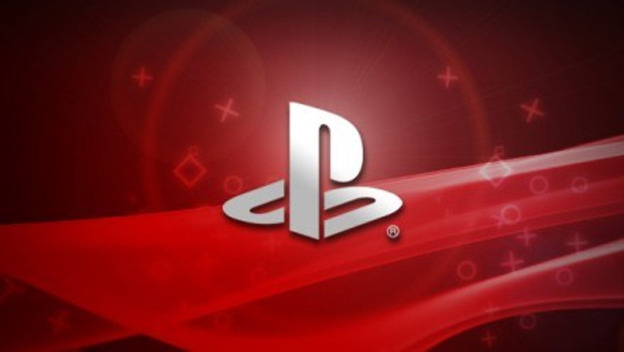 Microsoft has built up a lot of ill will among gamers this generation. The Xbox 360 failure rate, the subscription requirement for online gaming, the recent behavior of Orth, and the "always online" Xbox 720 rumors all show the company sees its customers as aimless cattle. To make things worse, its Xbox LIVE Rewards program is a joke compared to PlayStation Plus and Club Nintendo. I'm sure devoted Xbox fans are beginning to see the company doesn't value their support, and unless Microsoft kicks things up with a true customer appreciation program, it will lose the eighth generation console fight.
By
Jenni Lada
Lead Contributor
Date: April 11, 2013