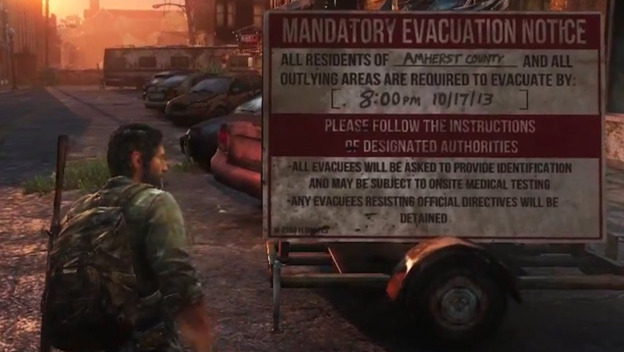 Everyone is understandably anxious about the PlayStation 4, but speculation about the release date is getting a little out of hand. Over the past few months, I've heard dates in October, November, and December being tossed around, but each is a little light on evidence.
Yesterday, Sony Worldwide Studios' vice president, Michael Denny, teased us a little by revealing that the release date has been circled on Sony's calendars, but he wasn't willing to spill the beans. "...we know our launch date," Denny told Edge," and we think it's very important that gamers receive that new console experience." But Denny's secretive behavior has only spurred the speculation.
Many gamers have been pointing to an image from Naughty Dog's The Last of Us, and pretending that it offers some kind of definitive evidence for the PlayStation 4's release date.
The screen shot, which was taken from one of the game's many trailers, depicts a mandatory evacuation sign that requires Amherst County residents to leave the area by 10/17/13. Excitable gamers are quick to point out that Naughty Dog slid a secretive reference to The Last of Us into Uncharted 3, but considering that both titles were made by the company in question, it takes a much bigger leap to assume that they're teasing the PS4 release this time around.
Either way, the date isn't outside of the realm of possibility. A mid October release would fit into Sony's customary holiday release schedule, but an early November release would fit even better.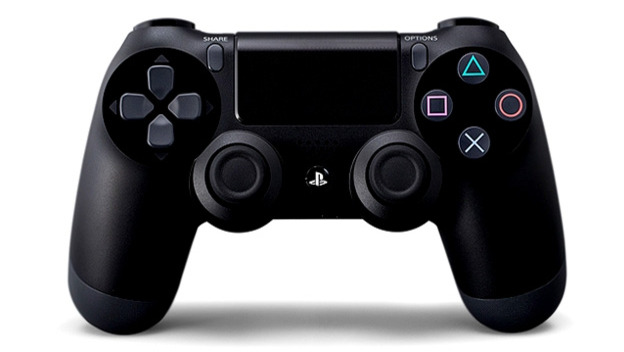 I always hate to be the damper for this kind of speculation, but I wish that we could just be patient enough to wait until the official unveiling. Some journalistic hunyuk will have inevitably picked the date, no matter how obscure, and want recognition for his brilliance. But the fact that you can read a calendar and speculate doesn't make you any more qualified than the average conspiracy theorist.
By
Josh Engen
News Director
Date: April 18, 2013