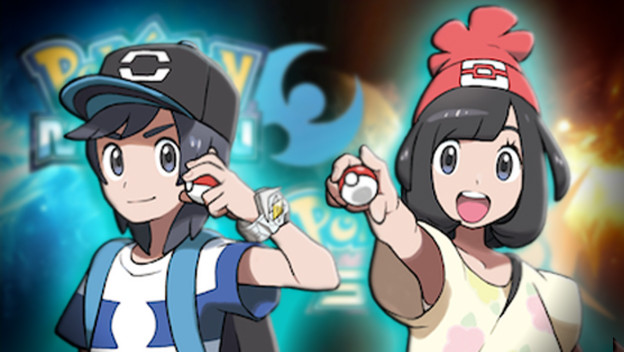 The last two weeks have been pretty good ones for Nintendo. I don't know if you've heard about it, but there were these little games called Pokemon Sun and Moon. Together, they're the seventh original installments in a series that's now 20 years old. I guess you could say they're a big deal? They're also ridiculously big sellers, with 1,905,107 physical copies being sold in Japan its first weekend after being released, over 3.7 million copies sold in North America in its first two weeks, and over 1.5 million copies sold the first week it was available in Europe. This has resulted in Pokemon Sun and Moon becoming Nintendo's fastest selling game ever and, frankly, it's clear why this happened.
Nintendo deserves all the success it's seeing with Pokemon Sun and Moon. This new installment takes so many risks and builds on so many things. It's no wonder it's doing well. Game Freak made some pretty smart decisions when developing the game, Nintendo promoted it well, there were pre-orders open early, and plenty of copies shipped out. It was a perfectly orchestrated movement.
It all started with the hype. Nintendo and The Pokemon Company have had us talking about Pokemon all year. Each month, a legendary was given away for Pokemon X, Y, Alpha Sapphire, and Omega Ruby. Pokemon GO launched for mobile devices. New Pokemon Sun and Moon announcements were coming every few weeks, announcing new characters and features. Every company involved did a perfect job of making Pokemon Sun and Moon sound amazing.
Which was pretty easy, because Pokemon Sun and Moon are pretty amazing. Game Freak did so many good, different things with the game. More Pokemon were added, each one being absolutely adorable. HMs were abolished in favor of Ride Pokemon, which you summon as needed, so you didn't have to take up space in move sets for actions that would help you get through the world. In battles, you can automatically see which of your moves are and aren't effective against foes you've defeated before. Instead of gyms, you have Island Trials where you actually visit locations, deal with Pokemon, and eventually work through enough to face an island's Kahuna. There are actual "bosses," in the form of Ultra Beasts that are substantially stronger than normal Pokemon. It's a huge game with lots of tweaks to a familiar formula, but no so much that the game becomes unrecognizable.
This may be silly and just me talking, but I also have to wonder if the character designs have something to do with Pokemon Sun and Moon's success. Each generation's starters have been nice, but there's never been one where all three have developed such massive fanbases. With Rowlet, Litten, and Popplio, we have an extremely popular group of starters. Even as they evolve into their final forms, they remain useful and engaging characters. Proper promotional materials always help.
Pokemon Sun and Moon are great games. They're invigorating installments in a series that, previously, has always done the same thing in somewhat different environments. Nintendo tried something new, had a great marketing push for it, and clearly has seen both things pay off. Let's be happy for a series that's made so many people happy for 20 years.