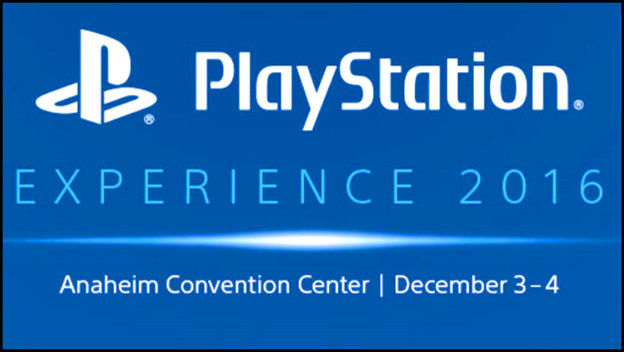 This weekend is rapidly approaching, and with it comes the now-annual PlayStation Experience convention. On December 3 and 4, fans and press will gather at the Anaheim Convention Center in California to get hands-on with the latest PlayStation titles and hear exclusive announcements about upcoming games. There's going to be plenty to see whether you're watching from home or attending the event in person. To help you make the best use of your time, we've put together a brief guide on what you can expect to see at this year's show.
PlayStation Showcase
This keynote presentation kicks off the event at 10:00 AM on Saturday, December 3. We don't know exactly what Sony plans to announce, but chances are it'll be big, as they've said it relates to the "future of PlayStation." Could this be a new peripheral, or some kind of new service? It's tough to say. It would be nice to see Sony acknowledge the Vita or reveal a successor to it, but we're not holding our breath.
We've heard rumors swirling that Naughty Dog is poised to make a pair of announcements, perhaps relating to DLC for Uncharted 4 and the long-awaited sequel to The Last of Us. They have a Crash Bandicoot reboot in the works as well, so it wouldn't be surprising to see that debut at the show. A recent post on Bungie's website indicates that the company will also be attendance, so it's possible we could see a Destiny-related announcement at the Showcase. You can tune in and see for yourself by going to http://live.playstation.com/. If you're aiming to attend the presentation in person, be aware that seating will be limited and subject to cutoff should the queue become too lengthy. We advise showing up early to avoid being turned away.
Panels
There will be three panels on each day of the convention. On Saturday, there's a mystery panel at noon (probably relating to announcement that will be made at the Showcase), a Death Stranding panel with Hideo Kojima at 1:00 PM, and a second mystery panel at 2:00 PM. Sunday will play host to a Horizon: Zero Dawn panel at 10:00 AM, a live recording of the PS I Love You XOXO podcast at noon, and a panel discussing accessibility in gaming at 2:00 PM. You'll be able to watch all of these online at the aforementioned Sony liveblog.
Tournaments
The Capcom Cup is a high-stakes fighting game tournament scheduled for Saturday at 6:00 PM. Unfortunately, it's too late to enter, as the participants have already qualified through their victories in the Capcom Pro Tour earlier this year. It should still be a blast to spectate, however, as they'll be playing Street Fighter V to win a prize pool of more than $250,000. What do I have to do to make that much money playing video games? The Call of Duty World League will also be hosting an invitational tournament, which will be streamed on Twitch.
It has been rumored that Marvel vs. Capcom 4 may be unveiled at the event, and what better time than during the Capcom Cup? Incidentally, we recently published a list of our eight must-have characters for MvC4, so be sure to check that out!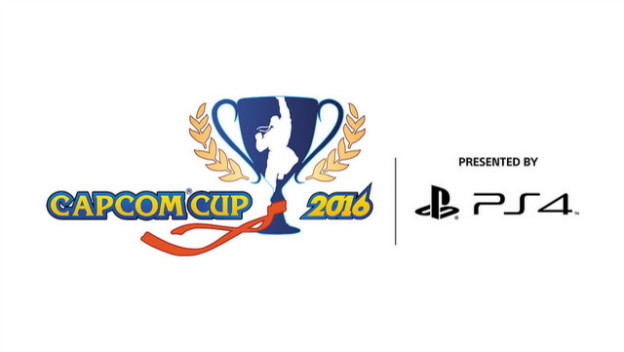 Autographs and Loot
This one is less pertinent for those of us watching from home, but if you're attending the show, you'll be able to score autographs from some of the biggest names in the industry. These include Hideo Kojima (Death Stranding), Tim Schafer (Broken Age), John Gonzalez (Horizon: Zero Dawn), Masachika Kawata (Resident Evil VII), Yasuyuki Oda (King of Fighters XIV), and more. A full schedule is listed on the PlayStation Blog. Also available at the event will be a series of PlayStation-themed trading cards and a bevy of merchandise that I am not at all jealous about not being able to purchase. Nope. Not one bit.
What Not to Expect
It has been confirmed that neither God of War nor Spider-Man will be shown at PlayStation Experience this year, so don't get your hopes up about either of those. It's also highly unlikely we'll hear anything about the Final Fantasy VII Remake or Kingdom Hearts III, as Square Enix will not be present at the show. They just released Final Fantasy XV, so it's safe to assume they have enough going on.
Are you going to PlayStation Experience 2016? If so, safe travels, and let us know what you're most looking forward to seeing!