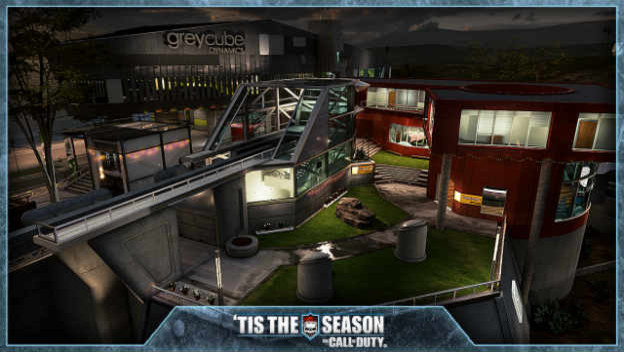 It's that time of year! All of our favorite games are getting in the holiday spirit. There are Christmas events, seasonal sales, festive loot boxes, and sometimes even free gifts from developers and publishers in the form of token add-ons. Each company celebrates in its own way, but Call of Duty might just have this whole Christmas thing mastered. See, Activision manages to make sure Call of Duty is merry, bright, and charitable each season. This year is no exception, and shows how great the game can be.
It all starts with the gift giving. Active Call of Duty games always get some sort of bonus. For Call of Duty: Infinite Warfare, it's an Epic Prototype Hailstorm Thunder Pistol. It's free to everyone who's played both this game and Call of Duty: Black Ops III as a thank you weapon, and includes both the Focus and Whirlwind perks. Meanwhile, Call of Duty: Modern Warfare Remastered is getting free Bloc, Countdown, Pipeline, Showdown, Strike, and Wet Work maps, as well as Gun Game and Hardpoint modes. Winter Crash is even coming back! That isn't even counting the 12 Days of Winter, which will give all players a free item every day from December 21-January 1. All of these things are a great way to thank fans during this festive season.
As is the tweaking of certain maps. Both Call of Duty: Infinite Warfare and Modern Warfare Remastered will have locations that look a little different this holiday season. Remember that aforementioned Winter Crash map? It'll be part of a 24/7 playlist starting December 20. Infinite Warfare fans shouldn't feel too left out, as they'll have a 24/7 holiday playlist too. Theirs will feature the Genesis map with a holiday makeover. This doesn't even include the Double XP events Activision has planned. Call of Duty is going to keep people together this holiday season too, which is another very seasonal sentiment.
Most importantly, it nails the spirit of the season by encouraging people to give to others. The Call of Duty Endowment is a charity founded by Activision's Robert Kotick. Since 2009, it's been raising money to help find jobs for veterans. Each year, it helps do that with additional DLC. These add-ons give people a chance to get something neat and cosmetic for their characters, while at the same time taking the money from the sales and putting it directly toward the nonprofit.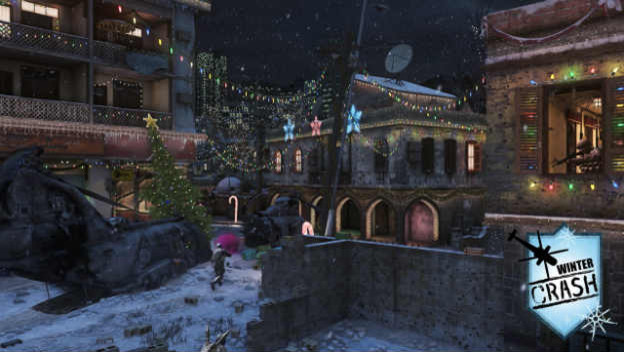 This year's DLC is a Courage Pack for Call of Duty: Infinite Warfare. The add-on really isn't much. A weapon skin, reticle, cosmetic, emblem, and animated calling card. Normally, that's not much for the price, but that $5 will do a lot of good and, being so cheap, is something a lot of players can easily splurge on. Which means they're doing good without requiring any real extra effort. Call of Duty helps make the world a better place around the holidays every year, and that's exemplifies the Christmas spirit more than any of Activision's other actions related to the game.
There are a lot of games with Christmas events. Many developers and publishers dole out some small freebie to fans, as a thank you and means of promoting goodwill during the holidays. It's only Call of Duty that really nails the spirit of the season. Not only are we celebrating with an event and receiving "gifts" from the company, it's encouraging us to share our goodwill with others as well.