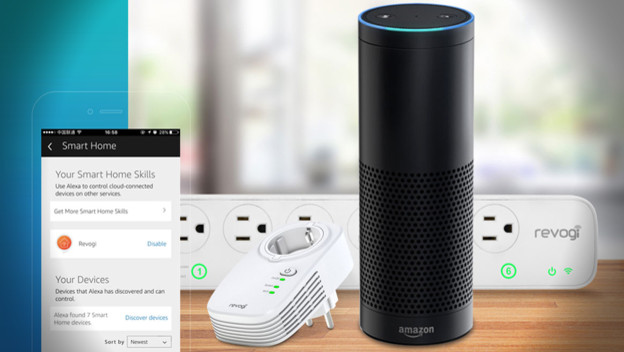 Have you ever wondered if your house should be a little smarter? Maybe if your lights adapted better to what you were doing? And wouldn't it be cool if you could turn your consoles and computers all on from your phone? Revogi has all of the products you need to make that a reality. With its technology, you can do amazing things when you game.
This may just be me, but I like mood light while I'm gaming. I don't want bright lights all around me, perhaps causing glare on the screen. I want something a little more muted and subtle. With a Revogi smart light bulb, you can make your living room double as a game room. It allows you to choose from millions of colors and switch them on demand with a smart device. You could go with a variable white when you're engaging in ordinary activities, but switch to a different color that's a little more specialized when you're going to be gaming. You could even set it to alert you when a call or message comes in on your phone, so you can turn your ringtone down and preserve your immersion when you're in the game.
Perhaps the best thing Revogi has to offer gamers, in general, is its Smart Power Strip. It's a surge protector with double overcurrent protection, six sockets, and three USB ports. The six outlets can each be controlled individually. You could use it for your home theater and console setup, plugging the HDTV and consoles in, and have them on and ready for you when you get home. You could use it to limit children's gaming time. You could even use it to turn everything off if you're out when a storm hits. It will even automatically restart your router, if it senses internet troubles.
What might be nice for certain sorts of gamers is Revogi's Melody Light. This is a really cool light and speaker. It allows you to synchronize your music with the different lights. It supports AirPlay and DLNA, letting you stream music from iOS apps. While this won't allow you to take a game a Hatsune Miku: Project Diva installment and see your songs, maybe you could experiment with your favorite iOS games that offer AirPlay support? Turn on the music visualizer and let those lights dance. Seeing the additional lights around you might really help with a game where you need to focus on your timing and coordination, though it could also make ones with a wonderful soundtrack feel a little more striking.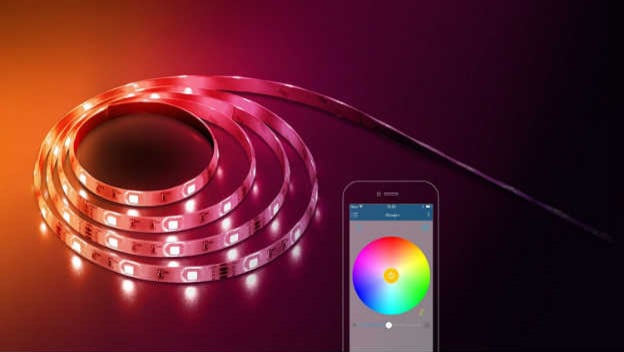 Though, with horror games like Resident Evil 7, Tattletail, and Outlast 2, it might be wisest to go with a Revogi Smart Candle. These are designed to act and look like real candles. Having something mellow and muted can really help set the scene when you're playing something scary. Also, it'll save you from your phone ringing and scaring you senseless during these moments. Its light will flash when you get a call or message. There's nothing worse than playing something scary, getting super-engrossed, and then being terrified by something absolutely ordinary.
Revogi has lots of things that can help improve not only your life in general, but your gaming life. Its assorted lights will let you set moods and remain immersed in your games. Its smart power strip will help you protect your consoles and TV, charge items with USBs, and let you control their power remotely. It's a good time to start seeing what elements of a smart home would be like, and Revogi has everything you need to begin setting one up.