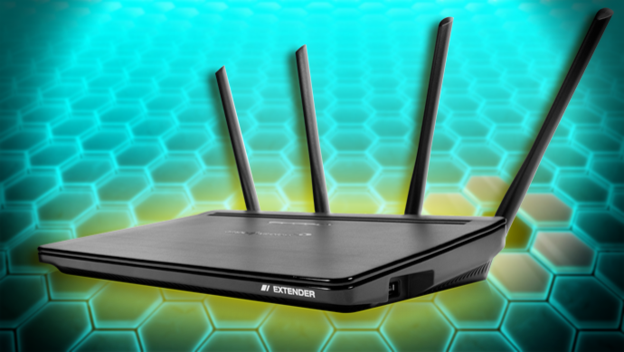 Our wireless routers aren't perfect. Even if you go for the best one you can afford, you may find dead spaces in your home. Especially if you're in a multilevel house. This is troublesome for anyone who enjoys gaming or using mobile devices, because everything is online now. If you want to buy games, socialize with friends, and play online, you need your Wi-Fi. I mean, sometimes, you even need a persistent online connection to play a single player game! That's why the Amped Wireless Athena-EX High Power AC2600 Wi-Fi Range Extender is a helpful addition to any gaming household. Having this range extender on-hand means you'll be able to always experience the best connections anywhere in your home.
Amped Wireless' Athena-EX Wi-Fi Range Extender is one of those devices designed to make your modem and router more efficient. It has four high gain, 5dBi Dual Band antennas. This is combined with a dual core processor, 4x4 stream 2.4GHz radio and 4x4 stream 5GHz MU-MIMO radio chips, four 2.4GHz High Power and four 2.4GHz signal reception amplifiers, and four 5GHz High Power and four 5GHz signal reception amplifiers. All of these bits and pieces mean multiple devices can enjoy strong data streams, rather than there being just one single, high powered stream sending out information with a regular range extender. It even has four gigabit network ports, in the event the Athena EX is in the same room as some of the computers and consoles you're using. It will eliminate dead spots over a 15,000 square foot range, and signal strength LEDs on the unit will even help you determine the perfect placement.
This is important for both speeds and means of sharing. Remember those 2.4GHz and 5GHz amplifiers I mentioned earlier? Those are going to help keep things moving swiftly. Depending on your internet service plan, the Athena EX can saturate your house with internet speeds of 800Mbps 2.4GHz and 1733Mbps 5GHz. Connecting, buffering, and loading times will be a distant memory. Especially since the BoostBand technology can take traffic from all your devices, better process it, and maybe even double overall speeds. And, thanks to the device's networking features, you can share that with everyone. It works with AirPlay, AirPrint and Home Sharing, for Apple fans out there. For those who have guests dropping by, you can use it to set up eight networks for people to use. It certainly sounds like a handy feature for situations where multiple laptops or consoles are being brought in for a party.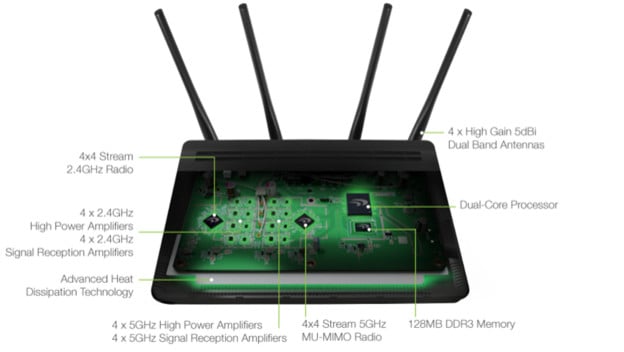 I know, it seems ridiculous that a Wi-Fi range extender could suddenly solve every problem, but you never know. In my home, I have issues when attempting to use any portable or handheld device near the front room. If I move certain ways, I can get a signal, but it's occasionally intermittent and can result in loading issues on the 3DS eShop and connection woes on tablets when trying to watch Netflix or play games. A Wi-Fi range extender ended my buffering issues and offered a strong connection.
An Amped Wireless Athena-EX High Power AC2600 Wi-Fi Range Extender is a big investment. You don't spend $200 on something without researching and making sure it can make your life better. But, you have to consider that this can offer 15,000 square feet of coverage, create guest networks, and get speeds up to 2.4GHz 800 Mbps and 5GHz 1733Mbps. It does everything it can to manage and reduce traffic, meaning better gaming experiences for you.