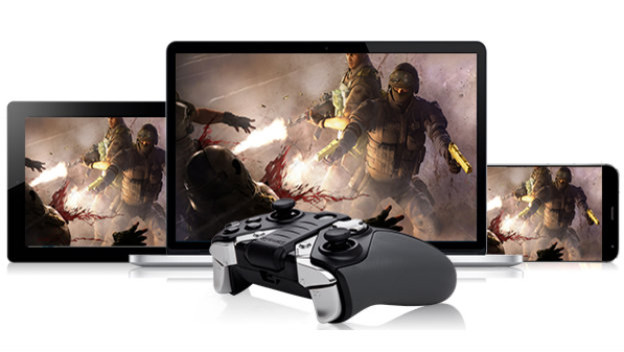 Having multiple controllers around can be quite a hassle. It's something where you want to have peripherals compatible with as many platforms as possible. You want something like a GameSir G4s. This controller works with both Android devices of all sorts and Windows PCs, giving you a more than competent controller that keeps you covered regardless of where or how you want to play your games.
With most controllers that are designed for mobile devices, you always wonder about comfort issues. That won't happen with a GameSir G4s. This is a controller that really does feel like any other you'd use with your PC, because you can also use it with your computer. It has a textured grip, so you don't need to worry about sweaty hands. It's ergonomically designed. There's mirror polishing technology applied to the D-pad and action buttons, to make sure they're shiny and smooth.
Of course, one of the most important parts is the 32-bit MCU chip. It's built into it to allow 48 million times per second computation compatibility. That means you have better control over your games. Whatever you press happens. There should be fewer delays and more accurate inputs on your part as a result. Combine that with the ability to set turbo functionality to a specific button and control the level of vibration, and there should be nothing to get in your way.
The GameSir G4s has quality of life design choices implemented throughout the controller. The action buttons all have built-in, color LEDs. You'll always know what you're pressing and when, for those people who get confused by controllers that shift between A, B, X, and Y and circle, square, triangle, and circle. The D-pad is pressure sensitive. It'll only move when you choose to, not when you accidentally graze it while using the analog stick. It also features a changeable positioning system where you can rearrange the D-pad and left analog stick. Simply put, it's a plug-and-play controller that will just plain work when you need it and accommodate your needs, even letting you affix your phone to it at 110 or 150 degree angles.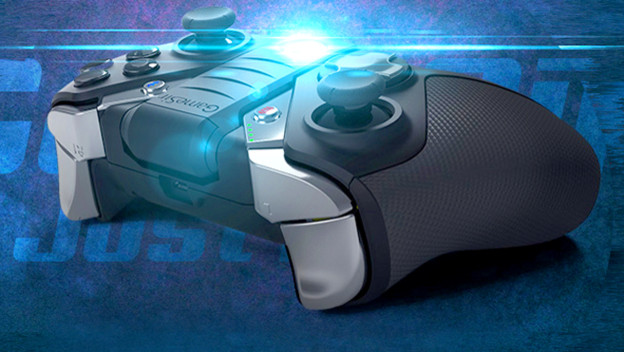 There's even the freedom to go wireless or enjoy a wired connection. The GameSir G4s is a Bluetooth 4.0/2.4GHz. If you want the security of playing at a laptop and computer, knowing the 800mAh polymer lithium battery is preserving its charge, you can. If you want to take advantage of that almost 18 hour battery life by playing on the go, perhaps on a tablet or smartphone, or maybe letting you get some distance from your computer for more comfortable gaming, you can. The Realtek Bluetooth 4.0 has you covered.
The GameSir G4s is a controller that has you covered. It will multitask for you. It guarantees your button presses will be accurate and true, thanks to its computing power. It stands out, thanks to LED action buttons and the ability to alter the degree at which your phone appears on it. When you have a GameSir G4s, you have a controller that covers you across platforms and allows you a sense of quality and consistency you can really appreciate and savor.