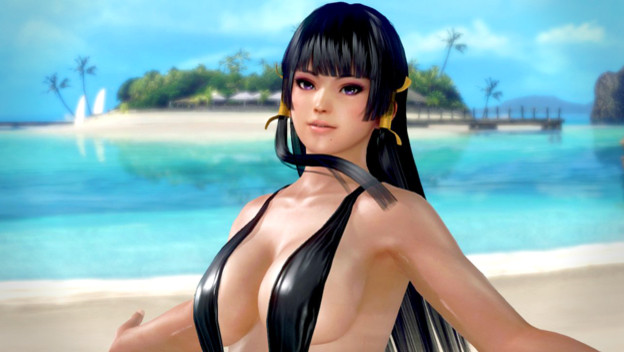 It's 2017, and Japan is killing it. April is just about to start, and the world is talking about a new Persona game like it's Christmas. Since January, the AAA space has been dominated by Japanese IP in a way we haven't seen in video games in years. Developers in Japan have been creating these games that leave potential players enraptured, resulting in people in the U.S. and Europe begging and drooling over a localization or port of a game like Dead or Alive Xtreme 3. Even franchises once considered too niche or obscure to bother with have taken and held social capital and mindshare like never before. Meanwhile, Western games have struggled, with multiple underwhelming releases and few breakout hits. Sure, Horizon: Zero Dawn is incredible, but who would have predicted a new Mass Effect would be the year's biggest disappointment so far?
January started the year off with a huge offering of Japanese games, all major players in their respective spaces. Hatsune Miku and Yakuza are both big names now, with the former muscling its way around even the non-gaming consciousness and the latter exploding in a new way with Yakuza 0 and a renewed marketing push from a re-branding Sega. Then Tales of Berseria continued a hot streak for Bandai Namco. While Gravity Rush 2 didn't make a huge splash, Resident Evil VII sure did. That game blew everyone out of the water by surprise, merely preparing us for what was to come next.
Let's talk about Nioh. Nioh is a Koei Tecmo/Team Ninja game for goodness' sake, a game that many would have happily buried on top of the Musou and Atelier piles had it not been for Sony's strange marketing push and first-partypublishing in North America and Europe. Somebody clearly saw something in that game, likely turned on by the Dark Souls comparison, and it paid off in spades. Nioh ended up selling out in Amazon when it launched, a feat nobody saw coming.
While Nioh was selling out, For Honor and Halo Wars 2 were barely registering. Horizon: Zero Dawn was a massive hit, however, but ended up being smashed up against a brand-new The Legend of Zelda. Nintendo's Switch launched in March for some reason, unleashing Breath of the Wild into a word that loved it so much, it made the Switch smash Nintendo sales records despite a meek build to its launch. Go online and all anyone has talked about since March 3 has been The Legend of Zelda and its confusingly attractive Shark Boy.
Meanwhile, NieR: Automata, a thoroughly Japanese brawler with an obtuse, existential plot, went toe to toe with a straight-up Western, AAA juggernaut in Mass Effect: Andromeda and won. Perhaps not in sales, but in reception and mindshare. Fans of sci-fi games are taking humorous potshots at Andromeda's weird problems. Those same people are turning around and praising Automata for the reasons people usually turn to BioWare for. It's incredible and unheard of.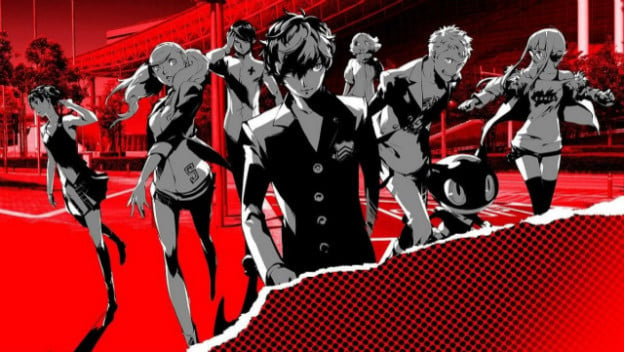 Finally, April brought with it the growing strength of the Altus brand with Persona 5. The Persona series, and its older peer Shin Megami Tensei, has been on a path from literal non-presence in North America to massive, AAA-style launch since the 80's. Gamers are going nuts over this game, and the review scores are in the same hyperbolic realm as Horizon: Zero Dawn and The Legend of Zelda: Breath of the Wild. Personas 3 and 4 may have been hits in the nerdy, anime realm, but that lowkey success has built into something explosive.
It's not going to stop there. 2017 still has a new Danganronpa, Fire Emblem Warriors, Super Mario Odyssey, Splatoon 2, and several first-party releases planned for the Switch. The momentum is only building. Mark my words, 2017 will be known as the year Japan made its mark again on the AAA video game industry. All the goofy fanservice, cheap JRPGs, and Vita dungeon-crawlers from recent years are still around too, but as a fan of Japanese video games it feels like it's safe to go out in public again.