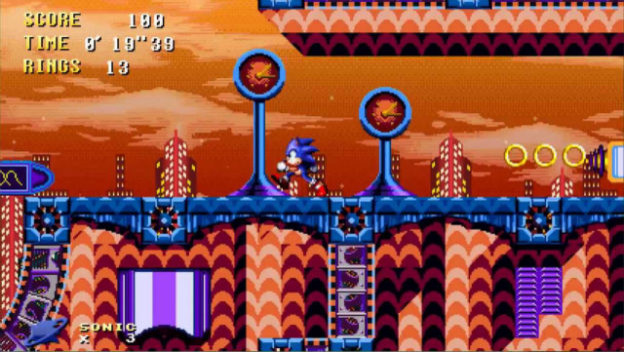 Say what you will about how Sega has handled Sonic's reputation, but at least they've demonstrated open-mindedness towards fan-made projects. Recently, Overbound released Sonic Time Twisted, which seems to take after Sonic CD in regards to style and gameplay. Considering Sega delayed Sonic Mania, which itself was supposed to make old-school fans happy, until this summer, Overbound chose the right time to unveil its project. I commend Sega for not (yet) retaliating with legal action.
I've downloaded the game and played it for a bit. While I grew up in a Mario household, I still feel confident saying Overbound captured the essence of a Sonic game. Is the length of Sonic's legs correct this time? I don't know, but I know enough to agree that the comparison to Sonic CD is apt. Time travel is a prominent mechanic, allowing you to explore the past and future of each level as Sonic, Tails or Knuckles. The level design felt a bit more daunting than usual, but still retains that pinball-game-of-death, where success rewards you with momentary speed.
What really impresses me the most about the game is that it doesn't matter which era of Sonic you preferred. The graphics, soundtrack, and mechanics feel all but impossible to emulate on a Sega Genesis or the add-on Sega CD, but they retain the overall quality and then some that fans can expect from a class Sonic game. And best of all, you can play for free.
Fan projects as well-made as Sonic Time Twisted are a blessing and a curse. I will never forget my Twitter feed when both Sonic Mania and Sonic Forces were teased. Understandably, with only so much as a teaser, it's difficult to work ourselves up for the latter. However, when it came to Sonic Mania, I recall reading a colleague's reaction who claimed - I'm paraphrasing - it was the Sonic game he has been waiting for his whole life. On one hand, it's great that Sega is throwing a bone to its fans, but then again, Sega is still struggling to craft modern Sonic's identity.
The lack of a classic, polished Sonic game created the need that would eventually be filled by Sonic Time Twisted. It's not official, but it certainly rekindles a more golden era for the blue hedgehog.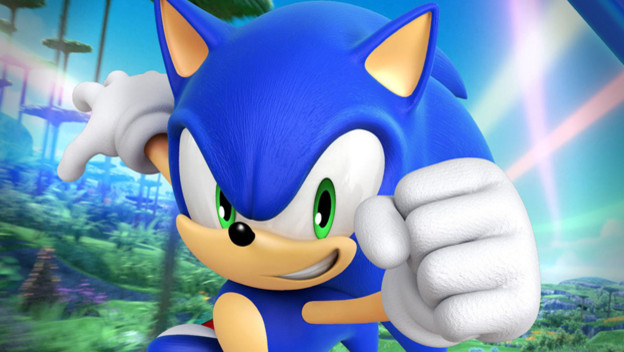 As a Mega Man fan, I can relate. In particular, I've been wanting Mega Man X9 ever since Capcom released Mega Man 9. Unfortunately, fans of the Blue Bomber have no idea what's in store for him. In the meantime, there's another fan game I've been keeping my eye on called Mega Man X: Corruption. Although it's no closer to having a release date, it looks fantastic. It's a Metroidvania, but the style is undoubtedly a blend of SNES and PlayStation era Mega Man X. There's just enough to differentiate it from the rest, while retaining that 90's extreme tone. I'm hoping that someday Capcom will adopt it as they did with Street Fighter X Mega Man, but I think it's more likely we'll only hear more about this game if we're subscribed to the team's YouTube channel.
As much as I commend these dedicated fans for filling our needs for nostalgic connection, their work will likely fade into obscurity. They will fill the needs for people like me, but they will possibly earn a passing news post on gaming sites. If anything, we can only hope that publishers not only continue to demonstrate leniency and open-mindedness towards these projects but also take note.