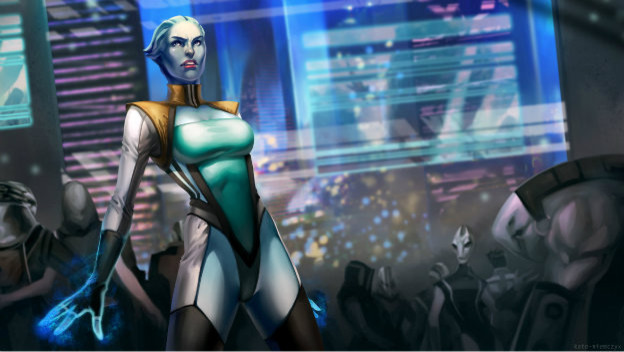 We've heard quite a bit about Mass Effect and BioWare ever since Mass Effect: Andromeda turned out to be the middling and troubled game that it is. There's talk about the game itself, the quality, its redeeming and pointless qualities, if it has derailed the series, and what effect it could have on the series. Fortunately for those sick of all that, it's about to end. According to sources, EA and BioWare have put a big pause button on the series.
From what we've heard, BioWare Montreal is now a support studio that will help the other branches of BioWare. Mass Effect is on hiatus. Employees are being shifted around. The thoughts of the series being derailed or perhaps even damaged beyond repair might suddenly seem more realistic after hearing such news. But instead of being concerned or afraid, you should shrug, nod, and go on your way. This isn't anything unusual.
It is true that one bad entry could make or break a series. If we had a truly horrific Mass Effect game that had multiple glaring errors, then there would be cause for concern. What's happening now, however, is business as usual. When studios finish work on a progress, reorganization happens. A few team members are kept on to provide patches and post-launch work on the game. Others then are moved on to other projects in the company. Some people even get fired. The staff shuffle is nothing to worry about.
As for the hiatus, this is par for the course too. Even if a series is doing well and making tons of money, a company may take a pause for the cause. Mass Effect is too big for Mass Effect: Andromeda to derail. Mass Effect: Andromeda was never meant to kick off a whole new trilogy. It was always designed to be a one-off entry. That BioWare is putting the series on hiatus just means a new one isn't in active development. This is fine.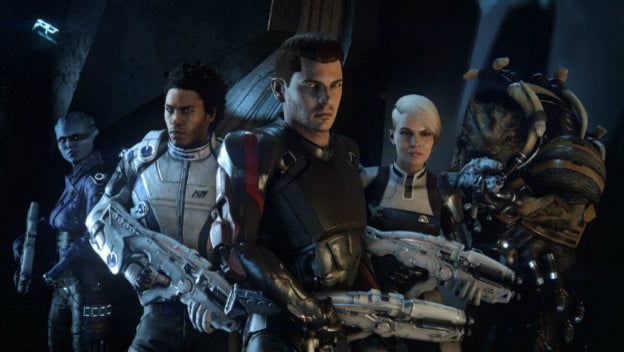 In fact, it could even end up being the best thing for the Mass Effect series. The original trilogy is a tough act to follow. Mass Effect: Andromeda almost feels like it was a waypoint between two greater things. Giving BioWare time to think, reflect on what went right and wrong with the trilogy, and take a break is a good idea. Maybe, during this hiatus, they can repair the game we received that wasn't quite right. Perhaps, after working on some other games and series, we'll see something new and better. After all, Dragon Age is pretty much on hiatus and we aren't worried about that.
Video games come and go in cycles. While there are series like Call of Duty and FIFA that churn out entries year after year, or like Assassins Creed that are equally common, most follow a much more delayed life cycle. Don't panic or worry about derailment. Everything is on track.
Image Credit: Kate-n-bd