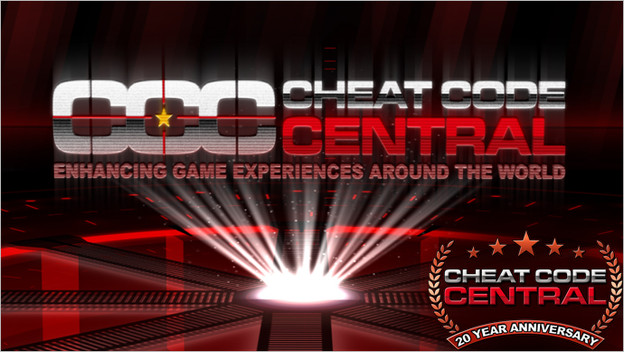 Cheat Code Central is wrapping up our 20th anniversary celebration with a look at the folks who work behind the scenes and make much of the site's content possible. Our writing team is a small, close-knit group from all walks of life, so let's hear what they have to say about working for a site that many of them grew up with.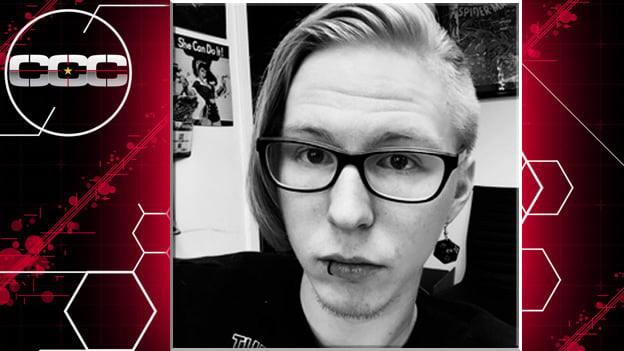 Lucas White
I jumped into games writing over five years ago, almost on a whim. I had no plan or no goals; it just seemed like a good idea when the opportunity fell into my lap. But it didn't take long until I realized I'd found my calling and a good excuse to keep playing games and taking them seriously. Eventually I got hungry, and looked for bigger and better chances to grow and make what started as a hobby, into a career. In that time I've started a family, earned a degree, made lasting friendships, and somehow ended up at E3 before hitting a brick wall. I almost had to start over, and maybe even thought about giving up. Enter Cheat Code Central.
When the opportunity came, it was almost surreal. Cheat Code Central still exists? It's a journalism outlet now? Like, a big one? I couldn't believe it, even as I was busting my ass to take the chance I was given and make the team. Now I'm seeing things I haven't since I started in 2010 on a site that doesn't even exist anymore: consistent AAA reviews, a steady source of income and hints of more opportunities to come. I even saw my byline on Metacritic the other day – that's a new one I'm still trying to process.
All this, from a site I remember visiting for Pokemon hints and Super Nintendo cheat codes when I was a kid. It isn't just hard work; anyone who tells you luck isn't a factor is a filthy liar. But that old cliché about missing all the shots you don't take is painfully true. Whatever your hustle is, do what you can to keep it going, even if it's just a few hours here and there on the side. You never know what's around the corner. You could be a kid like me trying to get a dream job writing about video games, or someone like Dave Allison trying to run a website successful enough to celebrate a 20th anniversary. It can happen, this site is proof, and I'm proud to be a part of it.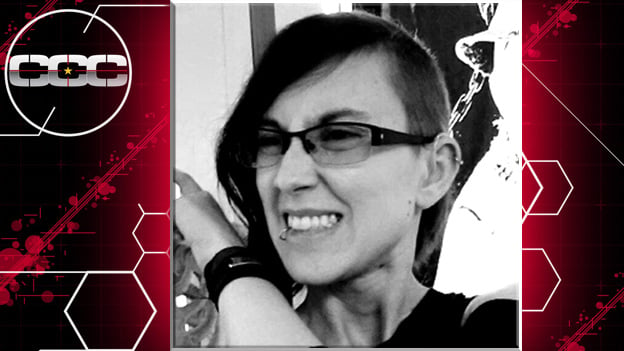 April Marie
My history is a bit of a unique one here at Cheat Code Central. Like most, if not all, of my colleagues, I've written for many video game websites over the years. I started with GeekParty, an opinions only site where I honed my skills at writing opinions. It was a silly site, a fun site, and my alma mater. A fun fact about GeekParty is that the owner of that site used to write for Cheat Code Central. He started our Daily Dispatches, in fact! These of course are our opinion pieces that I write almost daily now.
It never ceases to amaze me how small our world can be. Even on the Internet where millions and billions of people come to play, I can run into those that I already know. Cheat Code Central's team is really a family, everyone works well together and some of us know each other from previous gigs. All in all, it's a really fantastic team to be a part of and I couldn't be happier. I feel very lucky to be a part of a website that has been around for 20 long years. Here's to 20 more!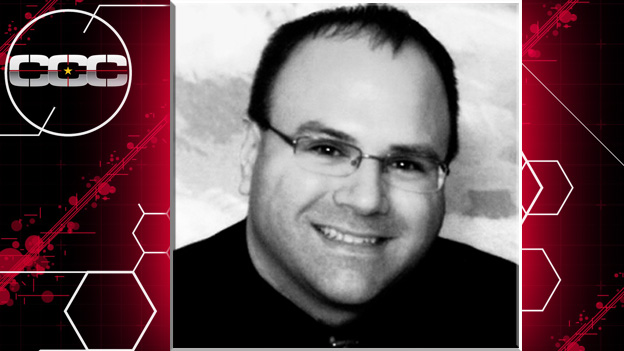 Sean Engemann
Working in the video game industry never dawned on me as a possible career until well into my adulthood. As a child I always classified it as a pastime, the greatest pastime in the world mind you. That spark finally came when I settled into a full-time role as a stay-at- home father, but was looking for some way to supplement our family income. Cheat Code Central became an outlet for me to express my opinions with a like-minded community while contributing to the success of the best independent gaming website in the world.
Though initially focused on providing those enticing codes and tips to manipulate any game, Cheat Code Central has evolved into fully formed gaming outlet. It provides educated game critiques and editorial pieces firmly on the pulse of trending topics, unafraid to delve into controversial issues. Though every member of the website resides hundreds and thousands of miles apart, the cohesion of our team, fostered by our site owner Dave Allison, has allowed every member the opportunity to showcase their creative talents. I am proud to be a part of Cheat Code Central.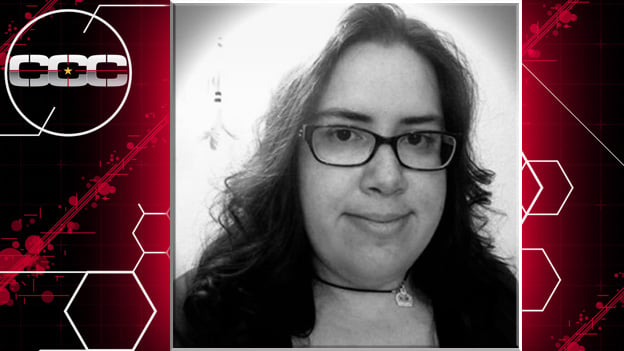 Jenni Lada
I grew up playing video games. It started with my parents' Intellivision when I was three and continued on to the age of the PlayStation 4 and Switch. This also meant reading any game magazine I could get my hands on. Game Informer, Tips & Tricks, Nintendo Power, and of course Cheat Code Central.
As someone who always lived games and writing, being part of some sort of outlet felt like a dream job. Yet somehow, a fluke writing gig my last year of college snowballed into my actually finding a place for myself in this line. Not only do I get to enjoy a career I dreamed about, but I am part of CheatCC. It's a dream come true. I can only hope that it's around for 20 years more and our articles today are inspiring the next generation of people who want to write about their favorite games.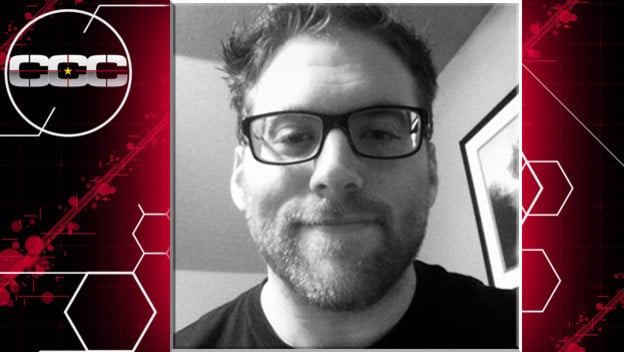 Garrett Glass
I discovered Cheat Code Central during the PlayStation era. I was seven years old and needed to know everything you can discover in Final Fantasy VII, but I was (and still am) too dumb to figure it out on my own. Thanks to the previous generation of writers (our greatest generation?), I learned where to find each character's ultimate weapon and how to defeat the Emerald and Ruby Weapons. The site also introduced me to game reviews, although video game journalism was a foreign concept to me at the time. Its review of Mega Man X5 was the first I ever read, That changed when I discovered Metal Gear Solid: The Twin Snakes and Kingdom Hearts.
Now, I needed to know everything there was about Kingdom Hearts 2 and Metal Gear Solid 4: Guns of the Patriots, so I added began to browse many gaming outlets. By reading their articles, I picked up on gamer lingo and discovered the bombastic, chaotic world of videogame journalism. I remember taking an oath when I was a teenager that I would learn all I can so that I too may be able to write about video games someday.
Almost a decade later, I discovered that not only had Cheat Code Central expanded their content, but I also knew a friend from The Koalition who also wrote for the site. It is a privilege for me to write for a website that undoubtedly shaped who I am, although I am still not the writer I'd like to eventually be someday. Congrats Cheat Code Central for running independently for so long; I promise to improve as the site continues to age.
Patrick Tretina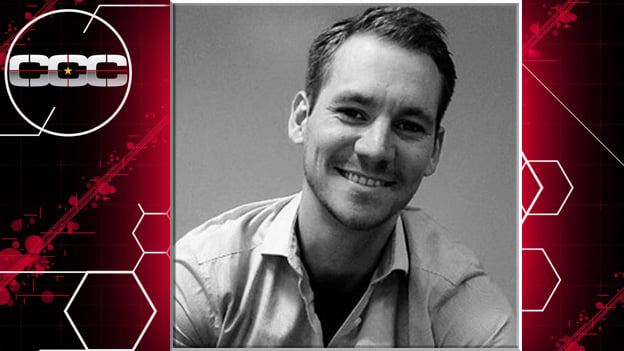 Writing for Cheat Code Central has been a surreal, ironic, and special journey for me. Like many of our stellars readers, I too was a huge videogame fanatic from the first moment I could get my hands on a controller. I loved the storylines, stepping into new worlds, vicariously living through characters, and most importantly, winning at at costs. Cheat Code Central was pivotal during my youth and is the only reason I made it through most of my games. In fact, CheatCC was the only reason I made it through Goldeneye 007 on 007 Agent Mode back on the N64.
As corny as it sounds, writing for CheatCC is very special to me. I get to share my thoughts on the one site that started it all for me. The realization of a young boy's dream is played out each and every week. The allure of writing for my favorite video game website is still very much alive and something I'll cherish until I'm called to my next journey. Thank you, everyone, for reading my crap, sharing a few laughs along the way, and allowing me to live out my dream through each new article.