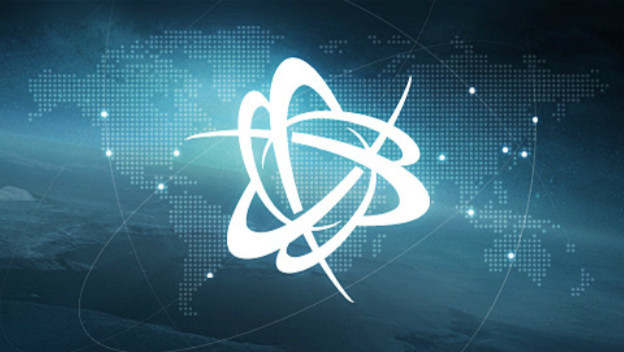 Well, that was unexpected. As part of the big Destiny 2 reveal, the gaming world was (perhaps mildly) shook when Activision Blizzard announced the exclusive home of Destiny 2's debut PC version. While the first Destiny was not on the platform at all, PC players interested in Destiny 2 will only find the game on Battle.net, the service that previously only housed first-party games developed by Blizzard.
That's right, Battle.net is the exclusive home of the likes of World of Warcraft, Diablo 3, Heroes of the Storm, Overwatch and… Destiny 2. That's wild, right? Sure, Blizzard is in bed with Activision to the fullest extent possible, but this is the first example of an Activison-side property making an appearance on Blizzard's digital platform. Everything else Activision on PC, including Call of Duty, is available on Valve's PC juggernaut, Steam. So what does this mean?
It's probably a safe assumption that part of the motivation lies in the big ol' profit cut Valve takes from hosting games on Steam. Destiny 2 is a huge, MMO-style game that doesn't charge people extra fees to play it. Having to dish out a percentage of cash to Valve just to have the game on the service, when Blizzard can do it in-house, seems like a no-brainer. But of course that's not part of the public-facing literature on this decision.
Blizzard lays it all out on a blog post. Besides the obligatory "Blizzard loves Destiny 2! Destiny am good!" fluff, Blizzard also addresses all the inevitable confusion from brand-loyalist gamers. Blizzard has no plans for further non-Blizzard or third party games appearing on Battle.net, citing high standards of quality. It is also notable that Blizzard claims it "offered" the service to Activision, implying the PC version being on Battle.net may have made PC development much easier than it may have been otherwise.
Blizzard also states Destiny 2 is fully integrated in the Battle.net system. That means players can purchase Destiny 2 with their Blizzard Balance (ugh) and utilize the software to chat with friends, form parties, and so on and so forth. That said, Blizzard is merely hosting the Battle.net software functions on its servers. Everything else regarding the actual hosting of Destiny 2 is still developer Bungie. Customer service also lies with Bungie. So there's definitely a symbiotic relationship of sorts happening here.
So, there are questions. Is this a move from Activision to squeeze as much blood from this stone as possible? Does not being present of Steam run the risk of hurting the install base, thus sabotaging sales of a PC sequel to a console-exclusive game out of the gate? Does hosting Destiny 2 on Battle.net really make development that much easier? Are other Activision games, like Call of Duty, inevitably going to show their faces on Blizzard's services? Is a hot dog a sandwich? Only time will tell, if any of these questions are answered at all.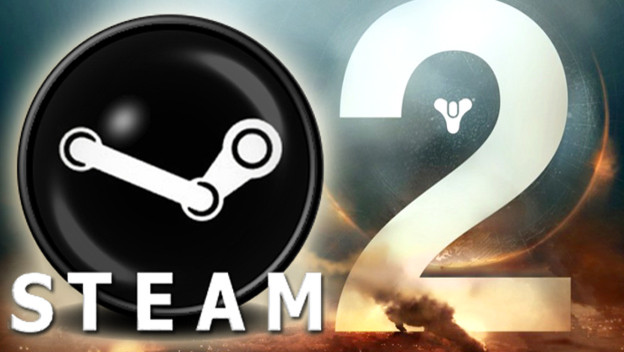 Activision is no stranger to being open about its financial goals. Like no other publishing company, Activision doesn't try to be your friend, and any major decision like this is guaranteed to be about money. Well, not to imply any other corporate-level decision isn't, but Activision won't lie to you, at least. Valve takes a pretty massive 30% cut of game sales on Steam, and that might be too much for what might be a riskier release than it may seem. I'd like to stress again that Destiny 2 is a sequel to a game that wasn't on PC at all. It may not be story-heavy, but having that "2" slapped on the end could be a deterrent to a brand-new audience.
Steam has been such a success, despite worries of monopolization and quickly degrading quality assurance and goodwill, because of how ubiquitous it is. People line up for Steam because it has almost everything, because people like to treat their digital collections like their shelves at home. Having to open different software launchers for different games is a point of frustration for the "everything should and needs to be as fast and seamless as possible" PC crowd. On the other hand, Battle.net is seen as sacred ground by many a nerd, untainted by outside influences as a thoroughly brand-specific platform. This announcement has people scratching their heads like few others. But ultimately, if you want to play Destiny 2 on PC, this is your only option – that's not changing. No, I refuse to end this with a Destiny pun. I, for one, stand by the notion of free will.