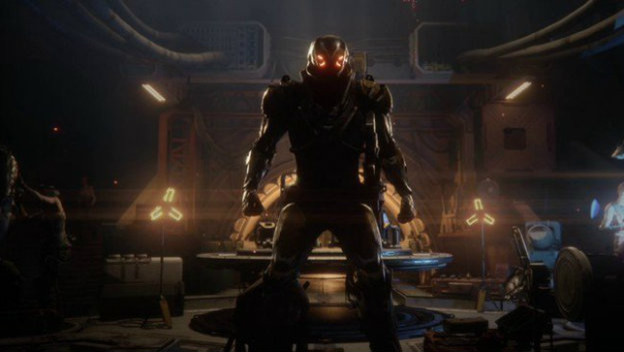 Be sure to check out our E3 hub for 2017 all week long to get the latest gaming news, previews and announcements right from the convention floor!
EA and EA Sports just seems to be getting better and better these days. This year's display at E3 was no different. Aside from a few presenter gaffs, the publishing giant featured some of its best titles and most innovative features yet. Here are our notes and observations from EA's big E3 feature, so you can see exactly what will be coming out of EA both now and in the near future.

Star Wars Battlefront II:
Star Wars Battlefront II will finally feature a full-length story mode! I know, I just picked up the pieces from my head exploding too. The best thing about adding a story mode is that it will be completely fresh, never before seen or experienced action. The clips of content were amazing - goosebumps amazing. The 30 minutes of featured gameplay looked absolutely breathtaking, as it had a brand new presentation style and even better-looking battle system. It will be out November 17, 2017 on the PlayStation 4, Xbox One, and PC.
Top improvements include:
All three eras are featured
Three times more content
More weapons
Fully fleshed out class systems
Better maps
More aggressive gameplay features
More refined weaponry gameplay
Matchmaking variation to compliment highly skilled players
Yoda, Darth Maul, Darth Vader, Kylo, Finn, Darth Sith, and many more characters playable
A Way Out:
This is probably one of EA's most intriguing title featured during the live stream. A Way Out is a game centered around breaking out of a prison, but with a catch. EA is restricting gameplay to co-op. Yep, you can only play the game in split-screen either online or right on your couch. Certainly an interesting concept, to say the least, but the proof is in the pudding. Each player will be required to complete various mission parts both separately and simultaneously. This is easily one of EA's most ambitious titles in the near future and perhaps in a very long time. A Way Out is scheduled to drop early 2018.

Madden 18:
Madden 18 was teased more than anything at EA's live stream event, with the bulk of the coverage featuring the historic franchise's expanded live-the-life game mode in Long Shot. Long Shot will put players in the driver seat of what will feel like a full-length feature film. EA's CEO Andrew Wilson said, "Madden 18 is the most innovative Madden [they've] done in well over a decade." The short clips of Madden 18 Long Shot certainly look impressive and should offer some much need variety to the franchise. It will be out August 25, 2017 on the PlayStation 4 and Xbox One.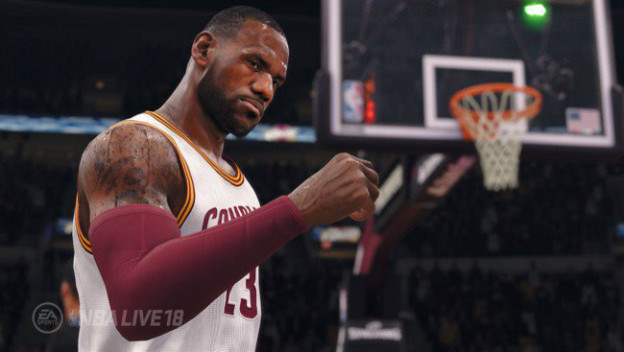 Need for Speed: Payback:
The gameplay footage of EA's new Need for Speed: Payback looked absolutely ridiculous and reminds me of the way the game used to be played. It looks like a full pumping adrenaline-raising ride that contains something for every gearhead and car enthusiast. Maybe it's all the Fast and Furious I've been watching lately or just missing the old days of slamming gears on the highway. Either way, this title looks intriguing and will be out on the PlayStation 4, Xbox One, and PC on November 10, 2017.

Additional Notes:
Battlefield 1 is getting two new night maps, Nivelle Nights and Prise de Tahure, along with the September DLC, In the Name of the Tsar. In the Name of the Tsar will feature six maps, new vehicles, weapons, and yes, the Russians.
FIFA 18 is centered around three main improvements - gameplay atmosphere, expanding The Journey game mode, and utilizing football's best, Cristiano Ronaldo, to motion capture new moves, sick kicks, and the art of bending.
The brand new IP from BioWare is Anthem. This new exciting title from EA will be featured at Xbox's E3 coverage. Be sure to head over to Jenni's coverage of the Microsoft's event on Sunday for more details on this big title.
NBA Live 2018 is back in action for next year, with more details coming forth in the coming months.
Be sure to check out the EA Play official website for more news and footage.