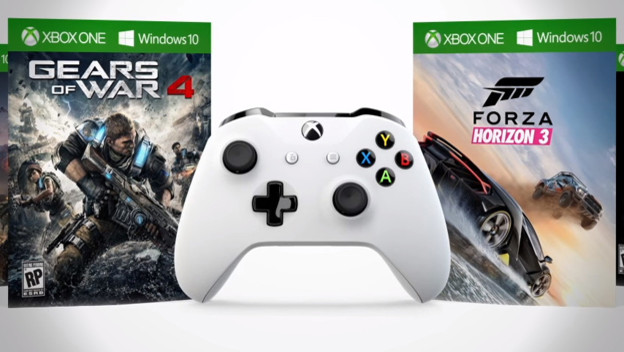 Be sure to check out our E3 hub for 2017 all week long to get the latest gaming news, previews and announcements right from the convention floor!
That was some Microsoft E3 2017 media briefing, wasn't it? It was nearly two hours of Xbox One X hyping and game announcements. As exciting as many of the announcements were, there was one thing that kept coming up during the presentation. I don't know if you caught it, but many of the games appearing also had the "Play Anywhere" moniker tacked onto them. In fact, I think I heard "Play Anywhere" said more last night than it has been in the last year.
You remember what Play Anywhere is, right? Here's a reminder. This is Microsoft's initiative to get people more interested in Xbox One and Windows 10 games. It is their fancy word for cross-platform. You get the Windows 10 version of a game when you buy an Xbox One version, and vice versa. It wasn't exactly an offered with many games, so you're forgiven if you've forgotten about it. Gears of War 4, Forza Horizon 3, Halo Wars 2, Killer Instinct, and Resident Evil 7 are some of the biggest participating names at the moment.
That changed last night. One after another, big names had Play Anywhere attached to them. Sea of Thieves, Rare's multiplayer pirate game, is a Play Anywhere title. So is Crackdown 3, one of the most highly anticipated Xbox One and Windows 10 games. Though it wasn't mentioned during the presser, the Forza Motorsport 7 website confirms it is part of the program too. State of Decay 2 and Ori and the Will of the Wisps are even part of the party. Microsoft made sure all of the games it was responsible for would be available everywhere.
Even more impressive was the number of indies that supported Play Anywhere. One after another, we heard about games that would be everywhere. Super Lucky's Tale is one of those games. Everyone will be able to enjoy this platformer. Cuphead, a game long lingering the program's wings, is finally going to appear this September. This is in addition to other major indie games like ARK: Survival Evolved, Enter the Gungeon, Silence: The Whispered World, and We Happy Few. Smaller developers are embracing Microsoft's program in a way we haven't seen before.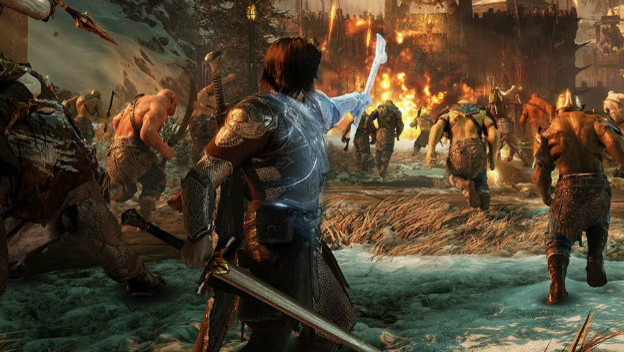 The final piece of the puzzle is third-party publishers opting in, right? Well, we even saw that last night too. Resident Evil VII was the "big name" attached to the Play Anywhere program before, and now Middle-Earth: Shadow of War will be joining it. This is another one of those "after the fact" reveals. It shows up on the program's official website as a triumph. Considering the game's popularity and scope, that should certainly get people excited.
This is exactly what Play Anywhere needed. It is what we Xbox One and Windows 10 players wanted all this time. We wanted public acknowledgement of the program on a grander scale. We got that at E3 2017. We ended up hearing about game announcements that mattered and learned that we would get both versions for the price of one. It's a wonderful thing.