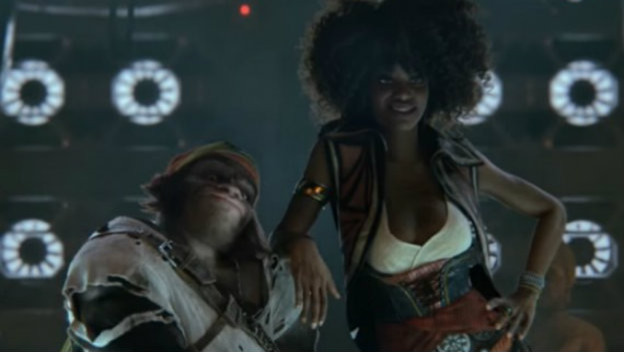 Be sure to check out our E3 hub for 2017 all week long to get the latest gaming news, previews and announcements right from the convention floor!
Can you believe Beyond Good and Evil 2 was at E3 2017? I still can't! I mean, Michel Ancel said it wouldn't show up. We've only seen teases. Yet there it was! A trailer for Beyond Good and Evil 2! It was amazing, gorgeous, and huge. This is what we've been waiting for since 2003, right? This is the best, isn't it? Especially since we can help shape the game with the Space Monkey Program?
Well, maybe not. I don't mean to rain on anyone's parade. Getting Beyond Good and Evil 2 is a big deal. This is something we definitely want, don't get me wrong. But, is it exactly the game we wanted or needed? Should our excitement be tempered a bit? I feel like we're getting caught up in the hype and missing out on some important details.
For example, we didn't see any gameplay. The entirety of the Beyond Good and Evil 2 E3 2017 trailer was CG. Not that this is particularly bad. The video was absolutely gorgeous. We saw some great action sequences, a little bit of intrigue, and even some heart when the duo returned back to the main pirate ship. But, it was all stuff designed to look as pretty as possible. We have no idea how the game will actually play, which is a little bit of a problem? Granted, it could be rather early in the development process, but it would have been nice to see something.
Also, did all the swearing bother anyone? I mean, I don't mind games with mature themes. Video games are constantly growing and pushing boundaries. But the original Beyond Good and Evil never felt like it was trying that hard to be edgy. It was rated Teen, but that was mainly due to comic mischief, some occasionally dark scenes and notions, and the violence we saw Jade and other characters dish out. It makes me worry that Ubisoft might try to make it as "mature" as something like Grand Theft Auto or The Last of Us. I suppose that might fit, given the environment and world, but it wouldn't feel as though it is really picking up from the original then.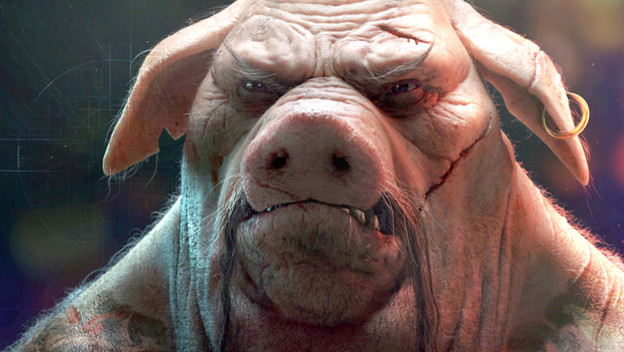 Most importantly, Beyond Good and Evil 2 being a prequel is so disappointing. Anyone here remember how the first Beyond Good and Evil ended? The correct answer here is "no." Why? Because it didn't end! It left off on a cliffhanger. We have been waiting for that cliffhanger to resolve for 14 years! And also bear in mind that it was supposed to be part of a trilogy! Considering that hanging chad of a plot piece, it seems very unlikely that Beyond Good and Evil 2 could resolve it. Shouldn't the priority be on closing up lose ends, rather than starting something new?
We want Beyond Good and Evil 2. I think we could probably say we want Beyond Good and Evil 3 and 4 too. But, it would be nice to see things that are a little more realistic and expected, rather than one trailer specifically designed to impress. Let's hear more about gameplay. Let's see that this isn't one giant attempt to be edgy. Most importantly, let's finally get some closure for Jade and Pey'j.