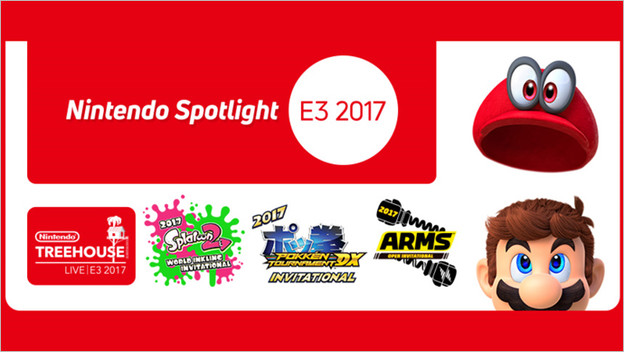 Be sure to check out our E3 hub for 2017 all week long to get the latest gaming news, previews and announcements right from the convention floor!
Nintendo certainly knows how to pack a lot of announcements into a little bit of time, huh? We definitely know what to expect from the Switch this year, which is more than welcome. I like that Nintendo seems to have a major Switch release coming out each month this year, as it is a great way to build a library and encourage people to go ahead and take a chance on this new system.
Let's go over what Nintendo announced today!
Xenoblade Chronicles 2
Nintendo kicked things off with Xenoblade Chronicles 2. In this RPG, players will follow a young man with a rather extraordinary sword as he uses it to help a young woman reach Elysium, a rather legendary location in their society. Naturally, a lot of people don't want them to get there and also want the boy's sword and woman's power. It will come to the Nintendo Switch during the 2017 holiday season.
Kirby
Next up is a new Kirby game for the Switch that does not yet have a name. It is a 2.5D, side-scrolling adventure. In the trailer, we saw him with Sword, Cleaning, and Water abilities. More importantly, it looks to be a multiplayer adventure! For parts of the video, we saw Kirby work cooperatively with characters like Sir Kibble, Burning Leo, and Poppy Bros. Jr. to pull off special attacks and complete levels. It will come to the Switch in 2018.
Yoshi
We are getting another Yoshi game. Instead of the fabric aesthetic of Yoshi's Woolly World, we're going through a papercraft one similar to the likes of Tearaway or Paper Mario. Yoshi will be exploring the foreground of each area, as well as going behind the scenes. It will be released in 2018.
Fire Emblem Warriors
Fire Emblem Warriors received a roster update and reaffirmed release date. Fire Emblem Fates heroes have joined the game. So far, Ryoma, Xander, and the female version of Corrin have been confirmed as playable characters. It will come to the Switch and New 3DS in Fall 2017.
The Legend of Zelda: Breath of the Wild DLC
We now know a bit more about the upcoming add-ons, thanks to new trailers. The Master Trials, which includes a Master Mode and Trial of the Sword, will arrive on June 30, 2017. During the 2017 holiday season, The Champion's Ballad will appear. This DLC will be accompanied by amiibo of Daruk, Mipha, Revali, and Urbosa, the four champions.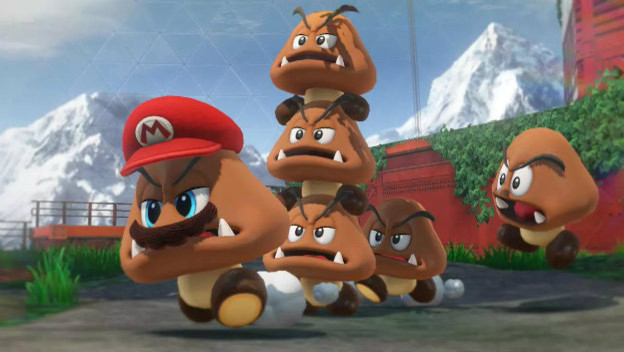 Super Mario Odyssey
The Super Mario Odyssey E3 2017 trailer was rather amazing. Apparently, Mario's sentient hat, called Cappy, will give him the power to transform into almost anyone or anything? The trailer showed him becoming a Goomba, Hammer Bro, human, and even car. It also showed Mario, Peach, and Bowser in wedding attire, which brings me to my next point. There will be Mario, Peach, and Bowser wedding amiibo. The figures and game will be out October 27, 2017.
Other Important Update
Metroid Prime 4 is in development for the Switch.
A core Pokemon game is in development for the Switch.