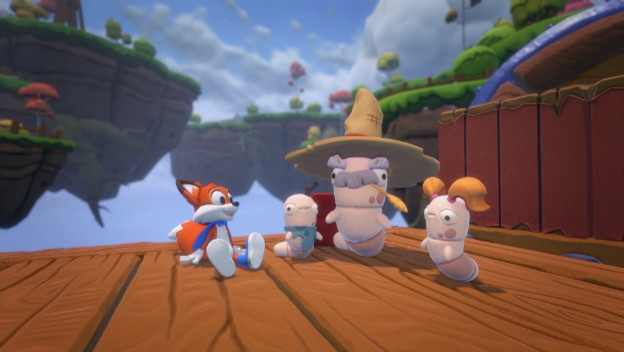 2017 has been thoroughly fascinating. In just about every way, really, but we're just focused on video games here. The beginning of the year was oddly stacked with tons of high-quality AAA experiences from all kinds of developers, including big surprises from Square Enix and Capcom. There were even shocking upsets in the other direction, with games like Mass Effect: Andromeda coming out to controversy instead of fanfare. We can't forget to mention a near-total 180 in Nintendo's overall reputation, either. As we ease into the latter half of the year, I noticed something else, especially as I wandered the halls of E3 2017. With a renewed interest in Japanese games, rising interest in new technologies and settings, and an overall growing diversity in players, the next half of 2017 and first half of 2018 appear to be offering unprecedented variety.
Let's take a look at what was on display at E3 2017 for a plethora of examples, starting with Microsoft's big press briefing. Sure, it was mostly about the Xbox One X, the new 4K-based console. But the lineup of software that was announced, multiplatform or otherwise, was all over the place. Multiple Bandai Namco projects were shown off on-stage, and none were Dark Souls. A new Dragon Ball game was shown in Dragon Ball FighterZ, a game that was the subject of a wave of buzz on the floor, even from people not into Dragon Ball. It's an anime game with real FGC appeal. Along with that was Code Vein, an entirely new, unproven IP from the Gods Eater team.
Also consider Sea of Thieves, a big online game about pirates, from the team at Rare. It's not a dour, hardcore AAA game either; it's so silly! The kind of levity on display was uncharacteristic of an E3 press briefing, which would normally be mostly full of shooting, violence and grit. Indie games also continue to be a presence on stage, including a release date for Cuphead, not only with an aesthetic inspired by 1920s cartoons, but a side-scrolling shooter to boot. Finally, I must toss Super Lucky's Tale into the mix; a colorful, kid-friendly platformer getting that much air time was insane.
On the floor, you could find even more different kinds of games on offer, and the lines for everything were full. Sure, the lines for Call of Duty: WWII and Destiny 2 were six hours long as soon as the doors opened. The smaller games had lines, but not as intense. But still, I saw things that made me pleased to be involved in the industry and interested in more niche games. Yakuza 6 had an enormous, elaborate booth, considering it's a non-AAA game from Sega. Sonic Mania and Sonic Forces had smaller presence, but were always being played. Natsume had two, two different River City Ransom games, one of which, River City: Knights of Justice is out now on the eShop, a crazy, RPG version of the brawler.
Even in AAA games, interesting things are happening. One of the marquee games of the show was Spider-Man, something that has been mixing about in third-party, mid-tier territory for years is now a top-billed game from Sony. Square Enix had a huge banner up for the new Life is Strange prequel, something that's more akin to visual novels and point-and-click adventure games than other high-visibility fare. Capcom had an enormous, huge display for a Monster Hunter game!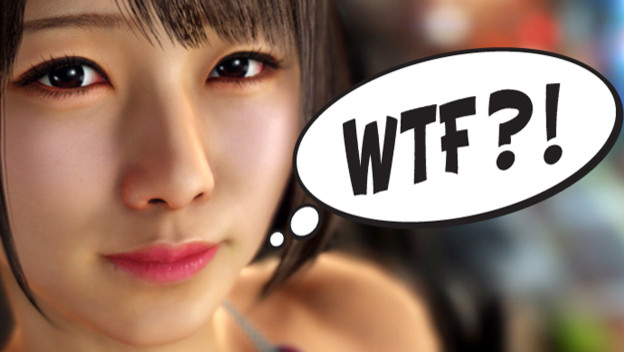 It felt like everywhere I looked at the show, I saw something new and interesting along with all the familiar fare. For every deadly-serious shooter, there was something strange and colorful. Even outside of Nintendo, which is always full of wacky stuff. I could go to Microsoft and see people playing a cute platformer or silly pirate game in addition to the car racing, shooting and stabbing. I could go over to Sony and see Marvel, Star Wars and a bunch of indies. The third-party area was all over the place, full of games from different cultures and schools of thought. Now, more than ever, is a great time to be into new kinds of gaming experiences.