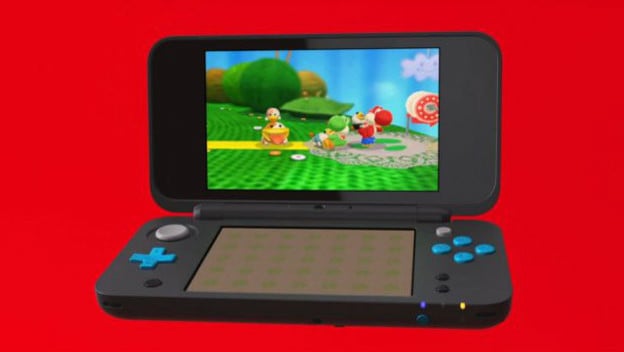 The newest iteration of the Nintendo 3DS is here. Back by popular demand, Nintendo has put together an all new 2DS model. You know the 2DS, right? It's the budget-friendly version of the handheld that took the world by storm. The original version was also a bit of a joke, due to its odd shape. But now, there's a New 2DS XL on the horizon. This model is not only budget-friendly, but it's a dream come true.
The New 2DS XL's biggest claim to fame is right in the name. That "new" in there isn't saying it is a new version of the system. (Even though it absolutely is.) It is because it has the same technology as the New 3DS and New 3DS XL. That means it has an amiibo reader in the bottom screen, better processing power that lets it handle games like Xenoblade Chronicles 3D and better play games like Monster Hunter 4 and Hyrule Warriors Legends. It runs better and faster than any other 3DS model, which is exactly what you want when playing your games. You even get that C-stick, which makes it easier to control the camera in certain games.
But there's more to the tech that makes the New 2DS XL the model to own. That XL is another key indicator of what to expect. The standard 2DS has screens equivalent in size to a standard 3DS. The New 2DS XL's screens are 4.88" and 4.18" like the 3DS XL, compared to the 2DS' 3.53" and 3.02" screens. There's no 3D element present, which is fine considering how underused that particular feature is. That is a definite pro. Some 3DS games look absolutely incredible and having a better screen is something you definitely want. Not to mention, it can be easier for an adult to hold a slightly larger system than a smaller one.
Speaking of size, the New 2DS XL is the perfect one. It is similar to a New 3DS XL, which is exactly what you want. The 2DS was essentially a gaming slab. There are famous memes depicting it as the blade of an axe or a doorstop. The New 2DS XL goes back to the clamshell design. This makes it easier to carry with you. It means the screens will be protected when taking it places. You could slip it into a backpack, pocket, or purse without worrying about the system being scratched or damaged.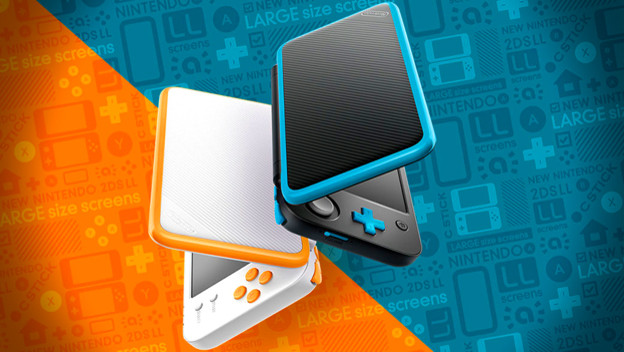 Finally, we come to the real reason anyone should consider a New 2DS XL. I'm talking about the price. This is the best system at the most affordable price. For $149.99, you're getting the best possible technology and hundreds of incredible handheld games. Yes, it is double the price of the $79.99 2DS, but it is also $50 less than the New 3DS XL. Considering some newer games run better on the upgraded hardware and a few are New 3DS exclusives, it is worth it to pay that extra money and get the best 2DS you can get.
The New 2DS XL is exactly what anyone who doesn't have a 3DS system needs. It is the sort of system anyone with a standard 3DS or 3DS XL that wants a New 3DS model should get. It is a well-designed system that can go anywhere with you and run every 3DS game in the best possible way. When it launches on July 28, 2017, people will have a wonderful new option to enjoy hundreds of amazing handheld games.