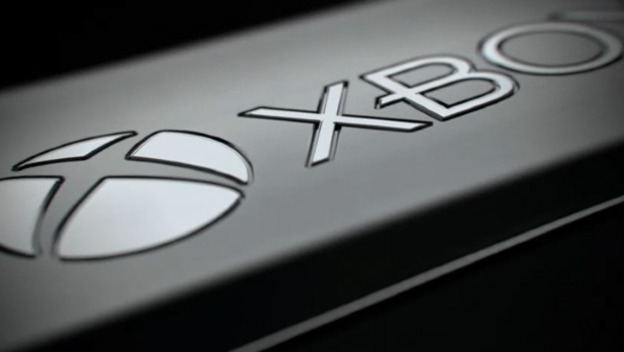 With the Xbox event in our rearview mirrors, gamers finally got their greedy little hands on the details for Microsoft's upcoming console, the Xbox One. And even though we're definitely missing some key pieces of information, the next-gen console war is officially underway.
If you've been watching Microsoft's posturing over the last few years, none of the advancements were entirely surprising. They've been trying to turn the Xbox 360 into an entertainment center for quite a while, but the Xbox One has some genuinely impressive innovations in that department.
The Kinect 2.0, or whatever they're planning to call it, features a much larger field of view than its predecessor. It sports a 1080p camera, which is a gigantic leap into modern technology when compared to the VGA sensor that the current Kinect houses. But, the unit's increased fidelity isn't even the most impressive part. On the Xbox One, users will be able to utilize the newfangled Kinect's ability to control the entire system via voice commands. It even has the ability to recognize a player's voice and log them into the appropriate account.
People need to stop calling me crazy; the singularity is getting closer.
Obviously, once you're logged in, you'll be able to control the interface using voice commands, gestures, or a combination of the two. During his presentation, Yusuf Mehdi, senior vice president at Microsoft, was able to flip through the interface like you would on an iPad, and control the unit with simple commands like "Xbox home" or "Call Fred." The whole thing was surprisingly responsive.
The influence of Windows 8 was immediately noticeable when Microsoft showed off the Xbox One's multitasking ability. In real time, users can utilize gestures to split the screen into two useable areas. One side might be dedicated to surfing the Internet or chatting on Skype, while the other can concentrate on a movie or live TV. Yes. I just said live TV.
In the past, having a fully functional entertainment center meant switching between a collection of input devices and proprietary boxes. But when the Xbox One hits the market, all of that will be rolled into one unit.
The Kinect is obviously a central part in the Xbox One's nefarious plan to take over your TV, but if you're one of those people who doesn't want to look like an idiot by waving your arms around and yelling at the TV, other control options are available. Microsoft's underwhelming Smart Glass system is making its way to the Xbox One, which is unsurprising. This is how you'll navigate the Internet or control any other input-heavy tasks. Hopefully, they'll get the kinks worked out by the time this thing actually hits the market.
For you gaming purists, though, the standard gamepad will also be an option. We caught a glimpse of the controller, and it looks nearly identical to the one that 360 owners are already familiar with. Though, Microsoft says that it has "40 technical and design innovations," but they're obviously more subtle than my eyes can detect.
However, they did mention that developers will be able to program a collection of feedback types into the trigger buttons. So, you'll actually have to pay attention to what your fingers are telling you in order to make decisions during gameplay. It's enough to make the rumble pack on my N64 jealous.
If you're familiar with the PlayStation 4's hardware setup, the Xbox One should look nearly identical. Here's the rundown:
Processor: An 8-core AMD CPU that has, supposedly, been heavily customized for the system.
Graphics: The Xbox One's GPU has been designed for DirectX 11.1, and carries 32MB of high-bandwidth, embedded ESRAM.
System memory: The only real difference between the PS4 and the Xbox One is in the RAM department, and it's a very minor difference. The Xbox will carry 8GB of DDR3 RAM, while the PS4 will utilize GDDR5.
Video: 1080p and 4K will both be supported.
Audio: 7.1 surround sound.
Storage: We're being told that the unit will ship with a 500GB HD, but this seems a little small, especially when you consider that every game will automatically be ripped to the hard drive.
Media: Blu-ray / DVD combo drive.
Connections: The Xbox One will include an HDMI 1.4 connection, several USB 3.0 ports, a gigabit Ethernet connection, and an 802.11n radio for connecting controllers and peripherals.


Microsoft's conference was decidedly short on actual games. However, we were promised that Microsoft would be rolling out 15 exclusive games within the first year. Though, I'm going to assume that several of these are Kinect-based games, so they shouldn't really count.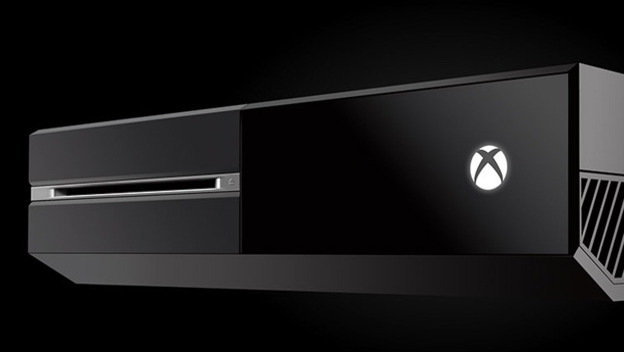 We also saw the trailer for a strange title from Remedy Studios called Quantum Break. Apparently, it will blend filmed footage with gameplay. I really want to speculate on it, but the trailer was so confusing that I would just be making stuff up. EA also showed off a few clips from FIFA 14, Madden, NBA Live, and a UFC title. I must admit, though, the graphics really weren't very impressive. They reminded me of old school Blizzard cutscenes, but maybe I'm just spoiled.
Forza Motorsport 5 also got a little airplay, and it was genuinely impressive.
At the end of the conference, I was left with more questions than answers. For instance, Nancy Tellem, the entertainment and digital media president of Microsoft, announced that they were partnering with Steven Spielberg to produce a Halo television series. But, they didn't spill the beans about how it would be delivered. Is it some kind of Xbox One exclusive television show? If so, is it the first of many?
Either way, the Xbox One is definitely looking like a solid contender in the console war, and the expansion of the media center capabilities will ensure that it has a place in everyone's living room, regardless of gamer status.