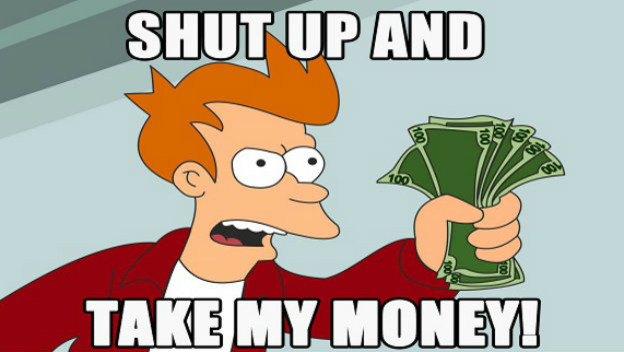 People often say, "Patience is a virtue." Well for m,any gamers it's likely the hardest of the seven heavenly virtues to adhere to when the release of a highly anticipated game or shiny new console rolls around. And honestly, gamers are less and less to blame nowadays for not holstering their wallets when a glorious launch day arrives, thanks to persuasive marketing tactics by developers and publishers. But they are suckers, nonetheless.
We've been witness to the gaming business long enough now to understand how the trap is laid. A new game is announced, followed by months and years with little more than breadcrumbs of information and teaser trailers. A brief showing at an expo might glean more substance, but that again only builds the craving to uncontrollable levels. Launch day arrives and, like maniacs, people flock to the stores or online carts, credits cards and cash being thrown at retailers without hesitation. It's like ordering a cube of succulent steak, cooked just the way like it, and it tastes delicious. But that one morsel costs sixty bucks. Whether you pop that whole piece in your mouth or spend hours thinly slicing and savoring it, you're still digesting the same calories. Then, six months later, that same cube or even a bigger piece can be devoured for a quarter of the original cost. What kind of taste does that leave in your mouth?
We all know the life cycle of games. The vanilla version gets released, filled with bugs and purposefully lacking in content. Bugs are fixed, DLC is released (often for an extra charge), and the game finally is worth owning. So instead of dropping over a hundred dollars, why not wait a year when the Game of the Year edition launches with all the content packed in and pounce on it. If you can't wait that long, try a couple of months. Chances are Best Buy or Amazon will have the game marked down at least 20%. Try finding another distraction, like your backlogged library. I was keen on picking up Middle-earth: Shadow of Mordor when it first launched, but got myself tied down with other things and it casually slipped out of my head. It return last month during the Steam Summer Sale, where I nabbed the GOTY edition for an unbelievable $4!
Now granted, that is a single-player game, and multiplayer games are a harder beast to tame at launch because of peer involvement and the lure of gaining ranks. I mean honestly, when Call of Duty: WWII launches in November, will anybody still be playing Infinite Warfare? Is anyone still playing it now?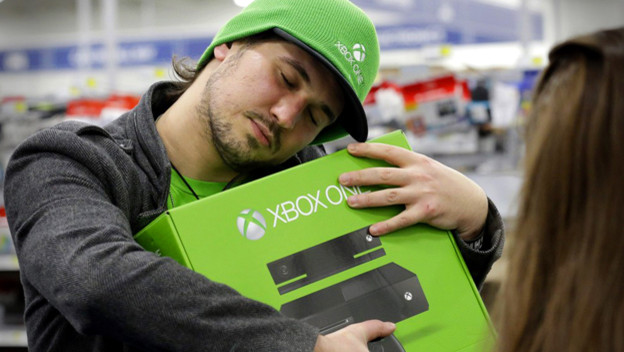 Consoles purchases can also be delayed. At launch, the operating system requires multiple early updates to run properly, the game selection is limited, developers are still waiting for the gamer base to grow, your previous generation console likely still has a library full of untouched games, and let's not forget the steep introductory price. Again, if you can hold off for one year, you'll find a deal worth bragging about. Instead of grabbing an Xbox One right out of the gate for $500, I held off a year, and was rewarded with a Black Friday bundle that included Assassin's Creed Unity and Black Flag and a $50 Target gift card for $329.99.
So if you can find a way to resist the lure of grabbing that "must-have" game on day one, do it. The game will still offer the same experience whether you play it on launch day or months later. Give your willpower a challenge. Tally up the cash you save every time you wait for a better deal. Those dollars will rack up. Trust me, your wallet will thank you.