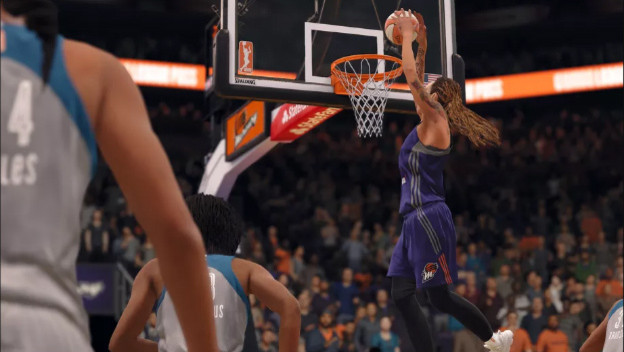 For the first time ever, the WNBA is coming to video games. And, surprisingly enough, the division is debuting in EA's troubled NBA Live series. After a two-year break, NBA Live is attempting a big comeback with NBA Live 18, and this announcement is likely one of several meant to separate it from the competition.
And separate it has; the announcement implies that this addition is exclusive to the NBA Live series - meaning NBA 2K18 will remain male-only. Now, instead of two similar games with a list of competing features, leaving it up almost entirely to the core mechanics and a few other nuts and bolts, now we're looking at a major content difference.
And that's just the beginning. As of right now, the WNBA's inclusion resembles a bonus mode more than anything else. At launch you'll only be able to pick the WNBA in a separate Play Now mode - one-off online or local matches. No intergender, The One, and so on and so forth. It's a little disappointing to see so little on the table, but that doesn't necessarily mean that's all it's ever going to be.
But EA has already said it's considering including the women in the Streets portion of The One, which consists of unofficiated pickups rather than League play. And the company has also implied this is a dry run of sorts, the beginning of a relationship, one likely started too late in the development of NBA Live 18 to be more integrated. But for the future, it could become more and more ingrained in the experience.
I don't see the WNBA being a draw by itself, but it's a huge X factor right now. While the WNBA itself has more of a modest presence than the NBA does, it still has a sizable enough audience. It's also going to be hugely effective as a PR boost; the good will generated by this move, a historic move, will make EA look great. It will be able to ride that wave into whatever the next set of announcements end up being.
Good PR goes a long way. Adding diversity and representation matters to groups of sports fans just as much as it matters to other demographics. This could draw in WNBA fans, which while smaller in number than regular NBA fans is still thousands more people potentially interested in this new game. And EA needs as many eyes on this product as it can get.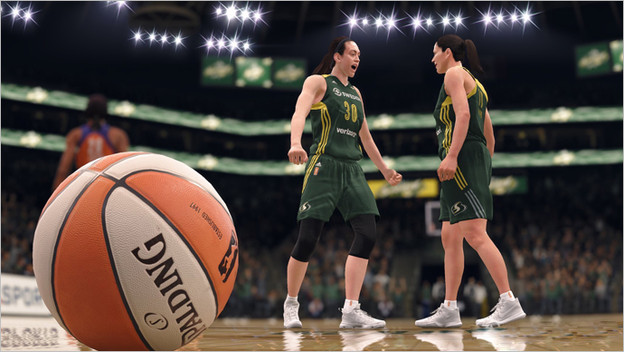 It's almost a guarantee that people are going to be talking about this and paying attention to what happens next. This even includes people who aren't necessarily into sports games. It doesn't even matter if they don't end of buying it; word of mouth is invaluable, and more mouths spreading the word of NBA Live 18 means more people picking it up instead of NBA 2K18. Hell, it could even be possible, due to the more pronounced differences, that some percentage of basketball fans end up snagging both.
For now, I'm curious to see what happens. EA is still in the process of scanning in the WNBA roster, and will apparently continue to update after NBA Live 18 launches. Not only do I want to see what happens with the WNBA (especially since that roster is balanced separately from the male roster and how that comes into play if they do end up mingling in Streets), but also with what else EA has up its sleeve. That's a major announcement, and there's still a ways to go until the game drops.