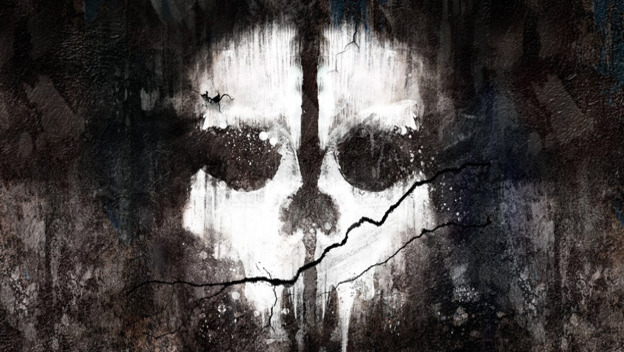 Everyone's eyes were on Microsoft yesterday as they unveiled their upcoming console, the Xbox One, but MS wasn't the only developer who got the chance to show off. EA rolled out FIFA, Madden, NBA Live and UFC, and Remedy Entertainment ran a trailer for a confusing title called Quantum Break. But, as usual, Activision stole the spotlight by revealing some actual footage from their upcoming title, Call of Duty: Ghosts.
We all knew that Call of Duty would get some airtime yesterday. Microsoft and Activision have been besties for a while now, and the Xbox One just means that they need a new set of friendship bracelets. And with Sony becoming increasingly and undeniably lovable with every passing announcement, Microsoft is going to need all the help it can get.
Luckily, for Microsoft, the folks at Activision put together a genuinely impressive presentation. EA and Remedy didn't even attempt to show off the console's graphical potential, but Infinity Ward has created a brand new engine to usher Call of Duty into the next generation of gaming.
Last week, at a press event in Santa Monica, I got the chance to sit down with Daniel Suarez, the vice president of production at Activision Publishing. Suarez is obviously excited about the future of the franchise, but when I asked him to talk about his personal favorite element in Ghosts, he didn't talk about the graphics or the gameplay; he talked about character development:
"I think that for us, for the first time, we're really embracing the idea of a squad. If you think about traditional Call of Duty games, you had a deep connection with characters like Price in Modern Warfare and Mason in Black Ops," he said. "We have this unique group of characters. There's not just going to be just one guy. There will be a group of guys that you connect with. "
Call of Duty has always been the kind of game that attracts those one-man-army kinds of players, but Ghosts seems to be taking steps away from this kind of gameplay, which will be a major shift for the franchise.
Suarez went on to explain that much of this new approach actually has its roots in the game's technological advancements. For the folks at Infinity Ward, it was difficult to create believable characters with the former technology, but with advancements like Sub-D and their newfound texture mapping techniques, they've been able to create extremely realistic models, so giving the characters personalities seemed like the next logical step.
If you watched Microsoft's press event, you're already up to speed on many of the game's advancements. Ghosts runs on a brand-new engine, which is, according to Suarez, simply called The Call of Duty Engine, and it's genuinely impressive. CoD has never been obsessed with graphical fidelity, but Ghosts is different. Its visuals are on par with games like Crysis 3 and Battlefield 3, which means that Activision can carve yet another notch in its headboard.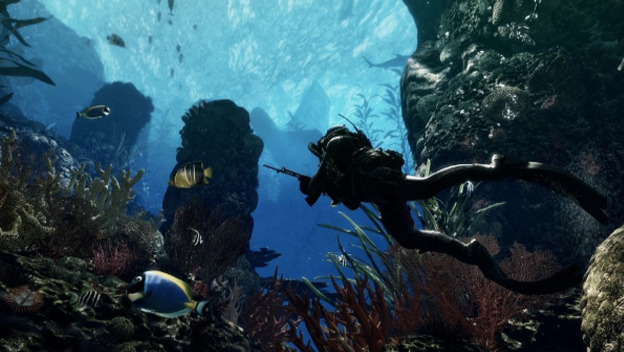 Graphics aren't the only thing that makes Call of Duty: Ghosts an impressive little title, though. The game has far more subtleties that any of its predecessors. During their presentation, Activision showed off things like iris adjustment, water mechanics, realistic animal interactions, and a technique that their developers have created for adding curvature to physical surfaces. Most of these things would probably go unnoticed, but when you shine a spotlight on them, they really are dramatic.
At the end of the day, though, Call of Duty is about fast-paced gameplay, and that's something that Ghosts definitely understands. Infinity Ward has always been obsessive about providing 60 frames per second and low latency controls, and both of those things are a big part of Ghosts' philosophy.
Activision took a pretty big risk by abandoning the Modern Warfare franchise in favor of something entirely new, but if the game is even half as good as it looked at the Microsoft event, it might become the most important game in the franchise's history.