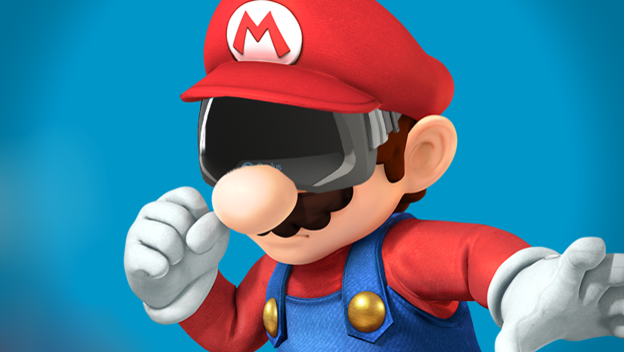 There's one subject that I love to talk about above all else when it comes to video games. Everyone who knows me personally or who has been reading my work online for a while understands that virtual reality is going to come up again and again. It's one of my biggest passions in gaming. I've wanted it from a very young age and I continue to want it into adulthood. It's finally become a big enough thing that multiple different headsets have been developed. Even AAA game developers are starting to release VR titles. (Hello Fallout 4, Skyrim, and Doom VR!) It's only a matter of time before things start to really take off.
I'm looking forward to a gaming future where virtual reality headsets become their own platforms. Some people will still be PC gamers, some will be more into consoles, or handhelds, or mobiles, and other gamers will be all about that VR life. This is a potentially distant future that the world may never see. Kind-of like how my mom still waiting on the Jetsons-style robot that will clean her house for her. They have Roombas that sweep and vacuum your floor now, mom! Sure there's not a tin can with a maid's apron on that will pick up all your dogs toys quite yet, but you never know! VR is in the exact same place. We have headsets, we have games, and everything is out there and ready for the taking, but it's not quite mainstream yet.
It's going to take all kinds of AAA selling power to get virtual reality to the level that it needs to be for household name status. Bethesda is taking a step forward to be one of those people, but we need something even bigger. A company whose name is synonymous with success. A company who can sell systems or handhelds or plain old relatable merchandise like hotcakes. A company like Nintendo.
The Wii home entertainment system functions as the highest rated Nintendo console, and best selling to date. The Nintendo Switch is primed to potentially overtake its younger sibling with even more systems being produced and ready to ship out to new homes across the world. If Nintendo took a stab at virtual reality, that might mark the beginning of the beginning for the technology as a product in every gaming household.
Everyone knows Nintendo gave this a try way back when with the Virtual Boy. It was a hell of a headset and made more people literally sick than it did giving them enjoyment. So it makes sense that the company might be a little iffy about giving VR a try again. The market wasn't what it is today when the Virtual Boy released. The technology also wasn't anywhere near the likes of what we're seeing now. Nintendo has an excellent opportunity now to be the big name that brings VR to every home.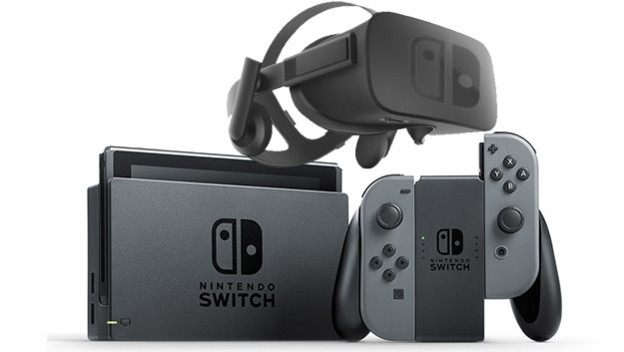 It's become clear that Nintendo knows this and might even be prepared for it. A dataminer found some code within the Nintendo Switch that mentioned a VR mode. Could it be that Nintendo is already planning to create their own VR headset? Maybe they already have, and they're just working out all the kinks before they release their creation unto the world? Or maybe some guys at the office just got bored and dug out an old Virtual Boy and gave it a try on the Switch. I hope against hope that it's not the latter, and that Nintendo is in fact working on a modern VR headset.

With their history, selling power, and influence behind it, Nintendo could even sell a virtual reality headset to my mother. She's never been that interested in video games, but she loves the heck out of some Super Mario Land. Even she knows that Nintendo means a ton of fun. If they produced a VR headset, I could totally sell it to her on name brand alone.

Nintendo hasn't made any official statement on the dataminer's VR find. We'll have to wait and see if anything even comes of it, but if Nintendo puts their hat in the VR ring, it's sure to take off. Virtual reality is primed and ready to become another form of gaming entirely its own. We just need to take that last step over the precipice into the unknown. Here's hoping companies like Nintendo can help that happen.