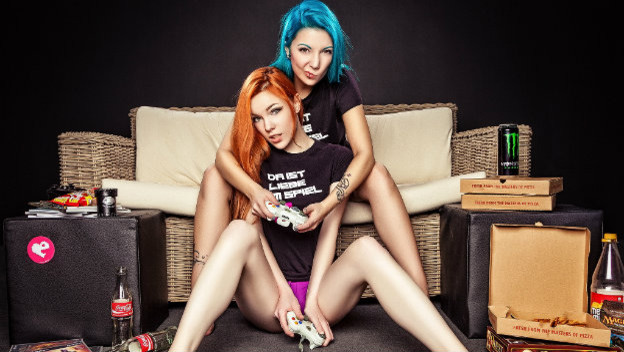 If you pull up an online calendar, you may find that nearly every day is some sort of special day honoring an activity, person, place, or thing. People love to find excuses to celebrate! Well, today is one of those days. September 12 is National Video Games Day! Not to be mistaken for National Video Game Day, which is July 8. The goal of the day is to celebrate video games on a national level and enjoy them either alone or with other people. You know, give us an official excuse to park ourselves in front of our TVs and play for about 10 hours straight.
But what should we be playing on such an auspicious day? How do we handle National Video Games Day and use it as a way to expose others to one of the best possible hobbies there is? Here are a few ideas!
Playing alone? Try Horizon: Zero Dawn.
National Video Games Day is the perfect excuse to sit down and play through an epic tale. Horizon: Zero Dawn is a fantastic one. In this adventure, players follow a woman named Aloy through a world where robotic dinosaur-creatures roam free. It's filled with intrigue and twists, plus happens to be one of the best recent PlayStation 4 exclusives! If you like The Legend of Zelda, you will love Horizon: Zero Dawn.
Playing with friends who are other gamers? Try Destiny 2.
Destiny 2 is the new hotness. In case you missed the original Destiny, this is basically a FPS MMO, only you can play either alone or with friends. But really, being with friends is even better. Since it is popular and everyone is buzzing about it, you could use National Video Games Day as an excuse to gather a group of friends, form a Clan, head out into the universe and save the light.
Playing with people who don't often play games? Try Jackbox Party Pack 3.
The Jackbox Party Pack games are great for people who aren't as up on the whole "video game" thing, because they're basically digital board games designed to get people interacting and talking with one another. Jackbox Party Pack 3 is the latest one, filled with trivia games like Guesspionage and Trivia Murder Party, clever quip creators like Tee K.O. and Quiplash, and a hiding game where people try to maintain a lie in Fakin' It. Since it uses phones and tablets as controllers, there's no entry barrier. It makes for a great National Video Games Day group game!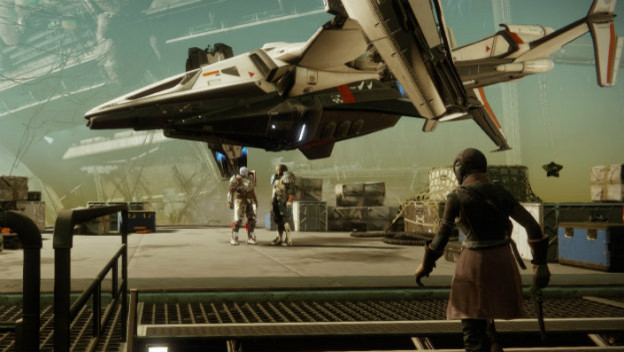 Playing on the go? Try Monster Hunter Stories.
Perhaps you'll be out of the house all day on National Video Games Day. Well, in that case, it is a good time to pick up Monster Hunter Stories. This is a friendlier Monster Hunter spin-off along the lines of the Pokemon series. Instead of hunting down and killing monsters, you are befriending, battling alongside, and riding them. It's quite cute and filled with familiar faces, so bust it out to celebrate games!
Playing to relax? Try LocoRoco Remastered.
When it starts to get late and you want something happy, colorful, and relaxing, turn to LocoRoco Remastered. Maybe use it to close out National Video Games Day. Sit in front of your TV, combine multiple LocoRocos into one big one, and help save them from Moja Corps. You might not finish all 40 levels in one sitting, but you can enjoy as much of this revitalized game as possible!
Image Credit: GameLiebe