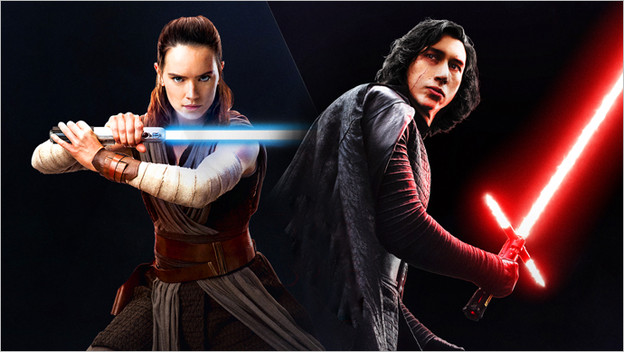 Star Wars is a household name and has been for decades. The original film trilogy introduced the world to the beginning of an era. The prequels gave fans even more knowledge of the massive universe. Now, the sequel trilogy is adding even more characters, locations, and excitement to the Star Wars franchise. There are of course the side projects as well, like Rogue One in 2016 and the future Han Solo film. All of these work together to create the vast, complex, and exciting universe that we know and love.

Now, if only there were a game that could combine all of these sources into one. Electronic Arts and DICE (Digital Illusions CE) have been working together in the hopes of being able to do just that. Star Wars Battlefront II combines all three eras of the Star Wars universe. The original Star Wars Battlefront didn't include much at all from the brand new Star Wars films. But this is the series' chance now that even more Star Wars films are out, and in the works. Proof of this lies in Star Wars Battlefront II's very first planned DLC. It will be related to The Last Jedi and include two characters from it. Both Finn and Captain Phasma will be available to play and the planet Crait will be available.
All of these different versions of Star Wars, with their various locations, characters, and plots will combine in Star Wars Battlefront II's multiplayer. This will include Starfighter and Galatic Assault modes, as well as even more in the future. Within these modes, you'll be able to play as one of four classes: officer, assault, heavy, or specialist. All of these will be customizable in their own ways. There will also be Starfighters and atmospheric vehicles to take control of, if walking is just too plebeian for you. Famous ships from the series will also be available to players, like the Millennium Falcon or Boba Fett's Slave 1.

The multiplayer within Star Wars Battlefront II seeks to expand and improve on everything that Star Wars Battlefront fell short on. If you enjoyed the first, but felt like it was really lacking, you should be able to enjoy Battlefront II with no fears. There will be up to 40 players in multiplayer battles, so the chaotic war zones that Star Wars is known for will be all around you. You can collect battle points while you fight to call in well-known characters to turn the tides of war.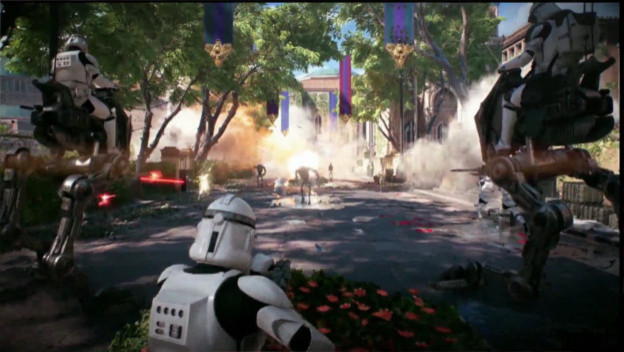 For those that seek a break from the insanity of multiplayer, they'll have Star Wars Battlefront II's single-player campaign. Placing players in the role of Iden Versio, a commander in the Imperial special forces unit Inferno Squad, will be quite the role reversal. Those that have been waiting patiently to fight from the Imperial side will finally get their chance here. Anyone who sides with the rebels will have to brace for quite the shift in mentality. Iden Versio prides herself on her Imperial loyalty, so taking down the rebellion is your number one priority. It's going to be a hard point of view to sell, but from what I've seen thus far, Battlefront II should handle it with grace and ease.

One other thing worth mentioning that Star Wars Battlefront II is going to improve over its predecessor when it comes to graphics. Motion capture graphics get better and better with each passing day. In Star Wars Battlefront II, you'll be able to see the actors behind the characters come to life. Iden Versio looks just like her real counterpart and vice versa. Games will always benefit from better and better graphics, and Star Wars Battlefront II is no exception. Being able to clearly see emotions on Iden Versio's face will be what sells the single-player campaign.

It would seem that Star Wars Battlefront II could potentially be the Star Wars game for an entire generation. How much are you looking forward to the release? What's your favorite part of it thus far? Let us know in the comments!