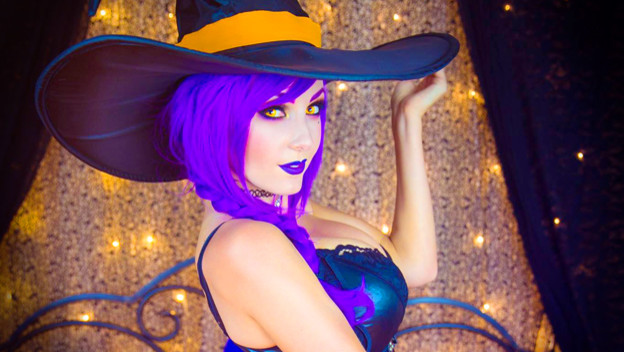 My absolute favorite holiday is finally here. All Hallow's Eve, All Saints' Eve, All Souls' Day, Samhain, Halloween, no matter what you call it, that most spooky of holidays has arrived. And what's the best part about Halloween? No, not the candy. I mean, that's a nice bonus, but rather the costumes are the real draw! As an adult celebrating Halloween, there's nothing like dressing up in costume and hitting the bars for a few drinks with friends. I mean, what could be better? It's the one day out of the entire year that you have free reign to let your freak flag fly. There are always the typical ghouls, goblins, witches, warlocks, vampires, and werewolves, but what about those of us who'd rather celebrate by combining our favorite holiday and hobby? The good news is, there are plenty of options!

Super Mario Odyssey

As one of the hottest games this year, you couldn't go wrong with a Super Mario Odyssey costume. The best part is, there are all sorts of different characters within the game that you can dress up as. There's Mario, Peach, Bowser, Yoshi, or at the least you could throw Cappy over the top of anything! The second greatest thing about Super Mario Odyssey is the fact that the characters themselves wear costumes within the game. So you could do plain ordinary Mario or Peach, or you could fancy it up with their wedding attire! Guys could even dress as Mario in Peach's wedding dress. The sky and your creativity are the limit here.
PlayerUnknown's Battlegrounds

If you're looking for a super easy costume, then just grab some old clothes that you don't mind ruining. Tatter those flannel shirts, rub some dirt on those jeans, and maybe even smear on some grease or oil. Then snatch up whatever household item you'd use as your first weapon. Baseball bats are always great, but those frying pans man, don't take them for granted! The best part is, this would be even more effective as a group costume. Band together with your friends this Halloween and conquer that house party!

Assassin's Creed: Origins

Assassin's Creed games have always had a bit of an evergreen quality to their costumes. With Assassin's Creed: Origins out, there are even more slightly different character costumes to choose from. You could even take inspiration from the game's location and dress as some sort of Egyptian character. I personally love Anubis, and anyone who has a costume of (or inspired by) Anubis should share it in the comments section now! Past that, you could go for something a little simpler/more stereotypical and go as a mummy. Props to those who take the time to do decaying skin makeup rather than just covering their whole face!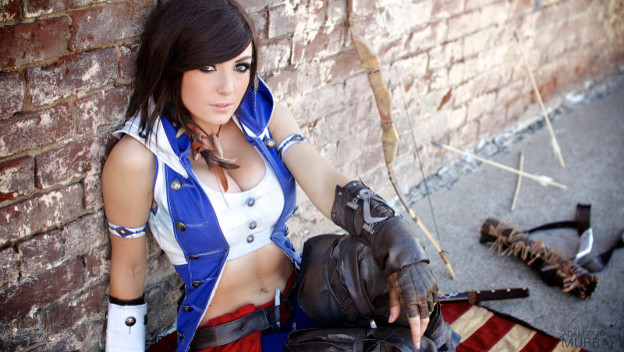 Gender-Bent Characters

Take any character from any video game and switch the gender around! This is an easy way to take a costume to the next level. I can't tell you how many times I've seen a male Peach costume, and it always makes me smile. Girls, take a male character like Handsome Jack and wear your version of him for Halloween. For the guys, find a video game girl you admire and do your best to emulate her. Bonus points if you shave your legs! Gender-bent costumes can be either sexy or hilarious, and you really can't go wrong either way.

You don't need me to tell you that there are plenty of other video games out there that you could use as inspiration for a costume this Halloween. No matter how simple or complex, Halloween costumes are one of the best parts of the holiday. You're bound to have something in your closet that you could alter or dress up for a night out. At the worst, hit up a thrift shop; they almost always have some gently used costume options. But before you head out for the night for some Halloween fun, share your costumes with me in the comments! I'd love to see them.

Image Credit: Dayna Baby Lou & Jessica Nigri