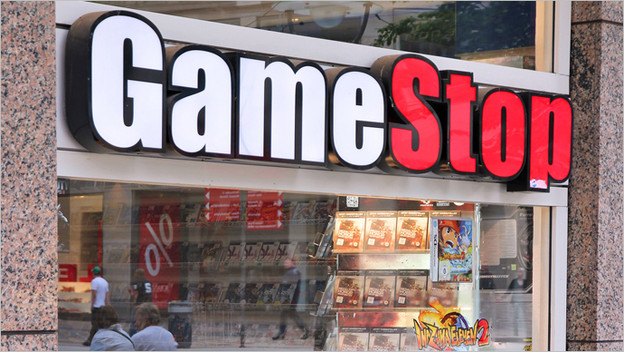 Game rental services have been a dime a dozen over the years. I personally remember renting games from the video store at the local grocery chain when I was a kid. The rental I was most proud of was Kingdom Hearts II. I borrowed it when it first came out as an overnight rental. I only had until 7 pm the next day to play it. Thus the marathon began. Once 6 am rolled around, I knew I needed to get some sleep. As soon as I awoke, I went right back at it though, and Kingdom Hearts II was complete by the time I returned the game to the store. Those days were wonderful for me, because my parents couldn't afford to buy games, but they would let me rent them. Thus an entire library of video games would open up for me. I only had overnight or seven day options, but that was better than nothing.

As the years went on, I moved away from rental services and decided instead to buy games when they were pre-owned or on clearance. Services like Humble Bundle and Bundle Stars allowed me to collect a bunch of games off my Steam wishlist at one time for a ridiculously cheap price. For some reason, I never considered a rental service again, even though I knew things like GameFly or Redbox existed. Yet now, there's one rental service that I am highly considering participating in.
A program through GameStop has been revealed via Game Informer magazine called "Power Pass." It requires a PowerUp Rewards membership (which is available in free and paid options) and costs $60 up front for a six month membership. Within those six months, you can choose any pre-owned game from any GameStop to take home with you. When you're ready to swap it out, you just take it back and choose a different title. At the end of your six month subscription, you get to keep whatever the last game was that you checked out!

Being able to keep the last game is something that no video game rental service has done before, so that clearly gives GameStop a huge edge. But the biggest factor in my opinion is their vast inventory. All of us have undoubtedly gone into a GameStop for some reason or another. Some of us go for games that we've pre-ordered and want to pick up at a midnight release. Others go to browse the used section to see if there are any good deals on titles that we've wanted to play. No matter your reason, you've been in GameStop before and having unlimited access to their used games for six months will definitely have you coming through the doors.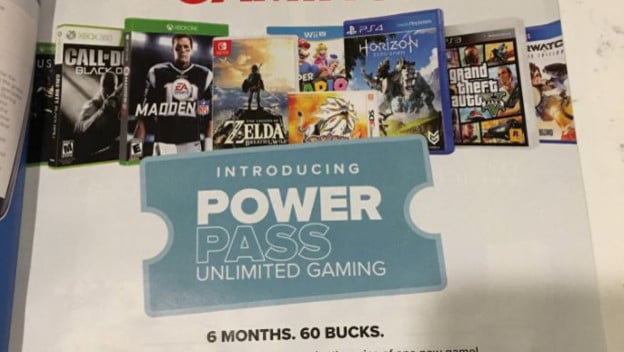 From the moment I saw the price point on the GameStop Power Pass, I was sold. This is a steal if you play any reasonable number of games in a month. There is almost always a GameStop within driving distance of practically anywhere, and they have piles and piles of games. For the subscriber, the Power Pass makes perfect sense when you have a bunch of games that you want to play or try, but you can't afford to buy. For GameStop, it's a genius way of getting people to come into your store. The word of mouth marketing alone on this service is bound to get them tons of subscribers as well. I keep picturing anyone who subscribes telling their friends that they need to run to GameStop to pick up something. Any halfway decent friend would probably inquiry as to what they're buying, which would then turn into an explanation of the Power Pass. At its best, subscribers will bring their friends in with them, which could turn into even more sales or subscribers.

The era of video game rental services might have seemed like it was over, but GameStop found a way to reinvent the wheel. With their inventory of used games at every store, GameStop will have something for everyone. Power Pass will bring people into the store that might not have been there otherwise, and then the impulse buys will set in. Why yes, I do need that giant Foxy plush for $40! At the very least, the subscribers will be bringing in money to the company. And at $60 for six months, GameStop's Power Pass is one of the best value rental programs around. I was sold at first mention. What about you?