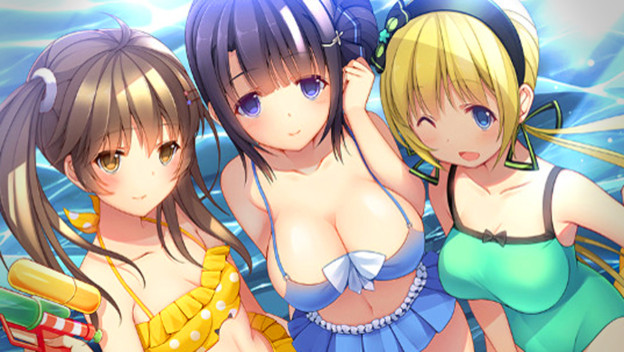 Story time everyone; gather around! I've got a confession to make, and it's a juicy one, albeit probably not surprising considering my very first Cheat Code Central article was about dongs in Conan Exiles... But anyway! A confession nonetheless.
Surprise, surprise, like pretty much everyone else on earth, I play games that include content of a sexual nature. Amazing, totally unique, and scandalous, I know. We've all got that natural desire, the primal curiosity about this kind of thing. My enjoyment at watching giant flopping penises in Conan Exiles is a little different than playing a game like Hunie Pop with an uncensored patch, but the result is still the same. There's sexual content.

I play these types of games, so I try to stay fairly in the loop about the people that create them. Hence why I know that the developers and publishers of these games are a dime a dozen. NTT Solmare Corp. makes free-to-play mobile games that are all almost exactly the same thing. They have the same gameplay, fairly similar art styles, and the exact same cover photo for most of their games. (It's all kissing!) Most of them have fairly decent English translations, with a few hilarious exceptions from time to time. But all-in-all, they make great free games for those who like to get mostly blue-balled. This is just one company too! Plenty of others make free, cheap, or even expensive options for everyone's romantic needs.
With so many options out there it really shouldn't come as a surprise that some of them are less than legitimate. An article on LewdGamer caught my eye the other day and reading it in detail stopped me in my tracks. A short and sweet version of the piece is that there is a company on Steam called SakuraGame that publishes fast, quick, and cheap games to make a buck. These games are often incredibly low quality, not necessarily legitimately legally acquired, and feature stolen assets.
LewdGamer's expose goes into great detail, but the bullet points are that some of their games use art taken directly from other games without permission, and others are merely traced versions of similar art. There have also been some game developers who have suffered illegal releases of their game through SakuraGame. One in particular went back and forth over a contract with them, only to find that their game had a Steam page without their permission. It was since removed, but clearly ruined any potential future releases through SakuraGame with that developer.

The worst part of the whole expose personally for me was going to Steam's page for published titles through SakuraGame and finding two of them on my own wishlist. Knowing what I do know, I have promptly removed them. It just goes to show though that you have to be really careful. The types of things that SakuraGame publishes can almost be put on the level of film or television bootlegs. I had no idea this kind of thing could exist on Steam. I knew that there were some seriously low quality games on there, and they were pretty easy to avoid. But to see that games that might include unethical practices were in my wishlist was a blow too close to home. These were titles that, at a glance, I thought would be fun to play. With a little unintentional digging, I now know that I will never play these.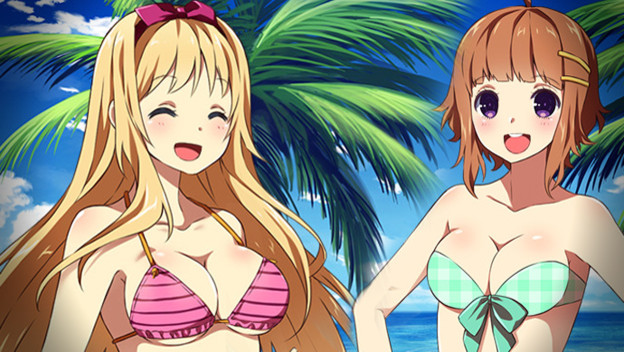 It's incredibly hard to know when you're looking at a game on Steam whether or not it's legitimate sometimes. These two titles that I had in my wishlist seemed fine enough, but they were published by a company that literally includes art from other games without permission. The high ratings and lack of negative comments on the Steam store page are what drew me in. Sometimes it's clearly worth digging a little deeper though.
As we say fairly often, we support with our wallets in this capitalist environment. It's worth it to stay abreast of how developers and publishers conduct business. Because then if you don't agree with it, you can avoid buying their products. SakuraGame revealed to me that shady dealings are definitely happening within the Steam store from time to time, so I'm going to pay a bit more attention to what I add to my wishlist. You should too!

Are there any other shady Steam developers that you've run into on Steam? I'd love to hear about them in the comments!