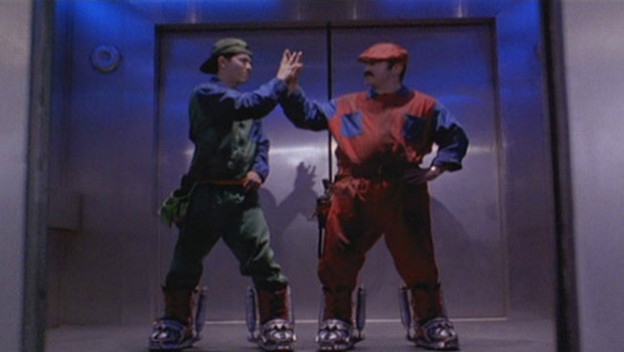 Okay, before we get going with this, I have to get something important out of the way. I'm officially going on record with this extremely spicy hot take: the Super Mario Bros. movie from 1993 is dope as hell. Yes, the movie that was a nightmarish flop and has the reputation of being one of the worst video game movies of all time is good, actually. Seriously, the set design in that flick is wild, mixing 90's "clueless adults interpreting video games" and like, Blade Runner or something. It's a surreal visual masterpiece.
Anyway, because of that movie (which is good and how dare you suggest it's worse than any given video game movie produced after the turn of the century), Nintendo shied away from licensing deals for a long time. But if what's being reported by super reputable sources is true, Mario is coming back to the movies, baby.
Here's the scoop: outlets such as the Wall Street Journal and Hollywood Reporter are telling us that Illumination, the studio behind joints such as Despicable Me, The Secret Life of Pets, and well, Minions, has been in talks with Nintendo for roughly a year to get those movie rights back in circulation. And, thanks in part to that theme park deal with Universal, these talks appear to have gone through and a single (for now) movie is about to get the greenlight. This is, of course, with heavy involvement (re: scrutiny) from Nintendo and some talks of Miyamoto himself holding a "Producer" role.
There's a lot to unpack there! First of all, it's no surprise that Nintendo has been in the market to find a partner for movies using its properties again. Nintendo already dipped its toes back in with an Animal Crossing anime movie several years ago. But I've already written before about Nintendo's licensing expansion back in the struggling Wii U days, when Nintendo realized again that despite a dud of a console, Nintendo IP will always be hot and will sell when slapped on shirts, toys, snacks, cheap energy drinks, and so on and so forth. Reporting that Nintendo was actively planning to seek out movie and TV projects came out around that time as well.
So now it's finally happening, and from a production house that has like, Scrooge McDuck levels of money and clout thanks to those dang ol' Minions. Even when recent fare like Sing didn't do so well in comparison, Illumination has largely knocked it out of the park with movies that are relatively well-made, and have appealed to kids and adults in the mass market. Universal is actually the full owner of the company and considers it NBC's main source of children's entertainment. One of the secret successes of Illumination is cost control, keeping movie budgets down to well under the $100 million mark. For perspective, Despicable Me 3 costed $80 Million and took in over a billion.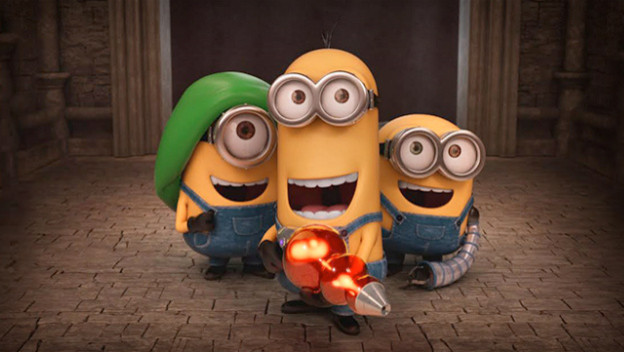 So Illumination is a capable house. And it isn't a one-trick pony either. My first instinct was to think, "oh no, the Koopa Kids are gonna be the next Minions," but there isn't a ton of evidence to support that. Illumination has also been involved with Dr. Seuss adaptations for example, and is actually set to release a new adaptation of The Grinch in 2018. Why not see what the creative staff there can do with the Super Mario license?
We've already seen that Mario doesn't need to stay with the Nintendo family to be quality. Mario+Rabbids: Kingdom Battle was a hit, and the team at Ubisoft did a great job capturing the essence of the classic characters. In a year that includes that and Super Mario Odyssey, Nintendo needs to strike while the iron is hot, while Mario is really, truly back in the mainstream again. As I'm typing this, a Super Mario Odyssey commercial came on TV and my kid jumped out of his chair. Illumination can capture that excitement, I believe it.