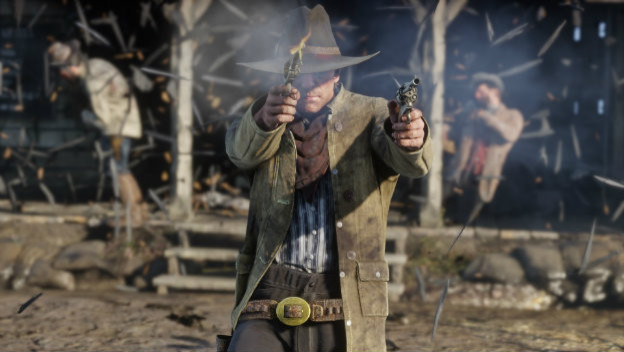 Red Dead Redemption 2 finally has a for real release date. Rockstar Games has gone back and forth when it comes to when the game would actually appear. First, it was an Autumn 2017 title. Then, we were going to see it in Spring 2018. Now, it is finally, absolutely, positively, probably going to appear on October 26, 2018. Sure, this is a bit disappointing, but is this final delay really so bad? Or could it quite possibly put Red Dead Redemption 2 in the perfect position?
Let's all be honest with ourselves here. Did we really expect Red Dead Redemption 2 to arrive earlier? If it was a Spring 2018 game, perhaps a May or June title, we would have seen more word from Rockstar by now. Plus, it always felt like one of those major, end of year blockbusters. By going ahead and confirming it for October 2018, the game has been put in the perfect position to benefit lots of people. It might just be the best possible launch date for the game.
A big part of this new release date being great is the financial element. Red Dead Redemption 2 coming out in October will work out well for a lot of people. This is right around the holidays and ahead of sales. People save up all year to grab games in November and December. Of course they will be willing to pick up this game then. Especially if some sale takes the price down $5-10. And if someone gets a gift card as a gift, well, that could be going right toward Red Dead Redemption 2. Which benefits Rockstar, as it means more sales.
Time is another major factor. If Red Dead Redemption 2 came out in the spring, things would be rather cluttered. Nintendo Labo and God of War have that pretty well claimed. People are working or at school. There is this premium attached to our time in the spring. When the weather is warm, there is always the temptation to be out and about. An October release means we're in the midst of cooler climates, where staying indoors is all we want to do. It means multiple breaks for things like Thanksgiving, Hanukkah, Christmas, and New Year's. Basically, it means more time to appreciate the new things we have.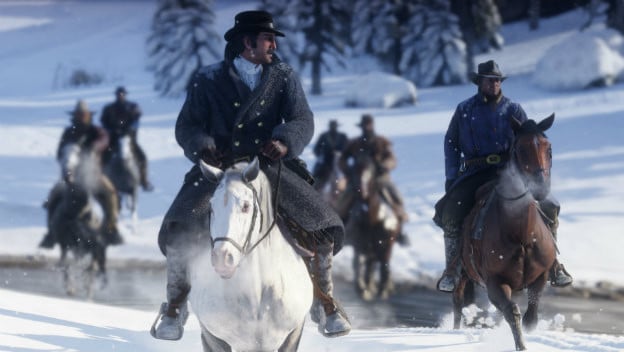 Perhaps most importantly of all is hype. By putting Red Dead Redemption 2 out in time for the holiday rush, it is in a prime position to be one of the only games anyone talks about for months. If you take into account the number of people who will be buying it over the holidays, perhaps even at a discount, and the amount of free time they will have to play it over various breaks, it will be the perfect opportunity to generate ridiculous amounts of hype. Especially since it will be settling into a nook where hopefully the PlayerUnknown's Battlegrounds, God of War, and other major 2018 game hype has scaled down. It will have the opportunity to really shine.
It always sucks when a game does not come out exactly when you expect. Especially when it is something like Red Dead Redemption 2, a title folks have been craving for years. To keep having dates pushed back is pretty discouraging. But maybe this October 2018 launch is really for the best. Maybe this will end up being best for absolutely everyone.