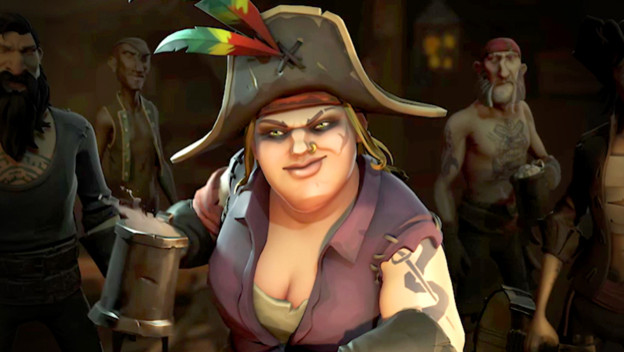 Let's be honest. The Xbox One is not getting the same volume of exclusive games as it used to. Sea of Thieves has been, for some time, the only 2018 title with an actual release date. Given the system's ecosystem and Sea of Thieves' unique nature as a pirate simulation where things are better with friends, people may be wondering if this is going to be a success story. Have Rare and Microsoft found a secret treasure? Of course, we will not know for months after launch, since this is the sort of game people would expect to have a long lifespan, but things look encouraging.
Even though Sea of Thieves is such an unusual thing, there are a number of elements that show it could have the backing and support to make it a success. Even though it is a new and untested IP, one that embraces Rare's occasionally goofy style, it looks like it could end up being something everyone could enjoy. There is a lot already happening to show how successful it could be.
First, there is the amount of legwork Rare has put into Sea of Thieves. Most games that heavily focus on an online, multiplayer experience get only one or two betas. Sea of Thieves keeps getting tests to make sure things are running properly. There was a technical alpha. We saw a closed beta. After the closed beta, Rare decided to hold a scale test specifically designed to push servers to their limits. Each one of these instances has been designed to fix things and make them better.
The way Rare is talking about DLC, as in possible microtransactions, is positive too. The company has made these commitments that make it seem like Sea of Thieves will avoid the pratfalls games like Star Wars: Battlefront II fell into. These add-ons will not be sold in lootboxes. There is no gambling to get the items you want. And these items are not going to impact gameplay. They will just change how your pirate looks. Knowing the only extra items will be cosmetic and not sold via random grabs is great. Especially since this is a first-person game! We won't even see the cosmetics on our characters, so it is not like there is a need to acquire them!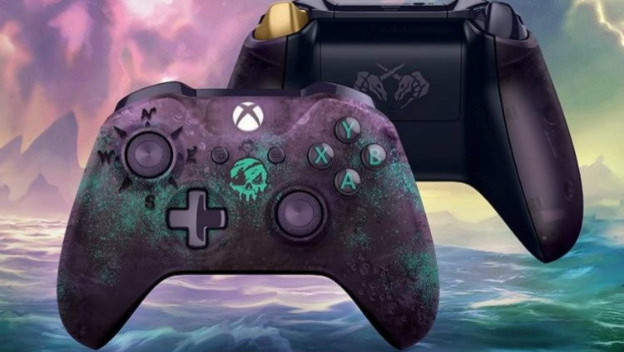 There is also the hype and attention being put into this game ahead of launch. Microsoft has created a special Xbox One controller for Sea of Thieves, which is a pretty big deal. It has a light up skull, laser etching, and other neat accents. There are even Designed for Xbox accessories for it, like a Seagate 2TB portable hard drive and controller stands from Controller Gear. And of course, there were the three-in-the-world Sea of Thieves Xbox One S systems. One of them was auctioned off for charity. Investing in actual peripherals related to a game is a big deal.
It certainly seems like Sea of Thieves is at least setting out with all the support and care it could possibly get. All games need growing time, and we can never really tell how much of a success they were until about a month after launch. But it seems like all the right boxes are being checked here. There have been plenty of preliminary tests, where potential players were brought in to make sure things were working. We have a promise of no lootboxes and only cosmetic microtransactions. We even see Microsoft and other companies supporting the game with accessories. Maybe Sea of Thieves could be a success!