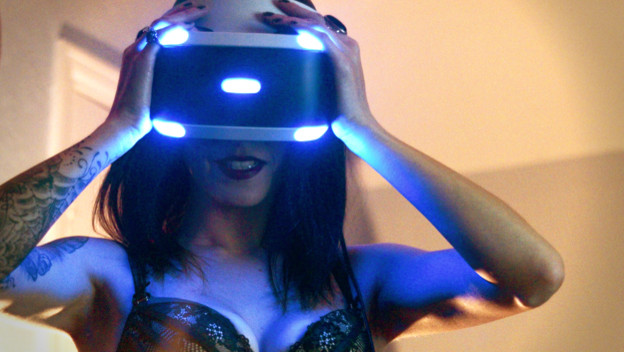 The PlayStation VR is thriving. The peripheral is finding an actual niche for itself. Games are showing up on a regular basis. Some of them are even really huge titles, like DOOM VR, Skyrim VR, Wipeout VR, Firewall, Moss, and The Inpatient. It is becoming accepted. But, there is something that may give people pause before jumping in. Is VR technology advancing too quickly for the PlayStation VR to be a safe and sound investment?
Let's look at the PlayStation VR timeline. In October 2016, the original model was released. In November 2017, when Skyrim VR launched, a bundle with the CUH-ZVR2 model was released. The cables are more streamlined with the newer model, which can make it more comfortable to use and easier to wear. The stereo headphones are built into the headset, which again is more comfortable and easier for the user. The HDR pass-through and updated processor means you can watch 4K HDR PS4 content even if the headset is connected (and turned off). While all the specs are identical, there are tons of quality of life features.
Think about this. It only took a year for Sony to release a new version of the PlayStation VR. All that money on a first run model, and a year later the better update is already out. Considering how many PlayStation VR games are coming out, the effort Sony has been putting into promoting the peripheral at events like E3, the PlayStation Experience, and GamesCom, and developers learning what can be done with the PlayStation 4 Pro, it is not unreasonable to think that another PlayStation VR model could appear in a year or two.
There are also the price drops. The original PlayStation VR model had $100 chopped off of the price at multiple retailers as part of an official, endorsed by Sony sale. $300 and $400 bundles with major games are going for $200 and $300. And not for a short time, but for nearly an entire month. If you check sites like eBay, you can find one for under $200. In a few groups I've followed on Facebook, there have occasionally been people selling gently used headsets for around $150.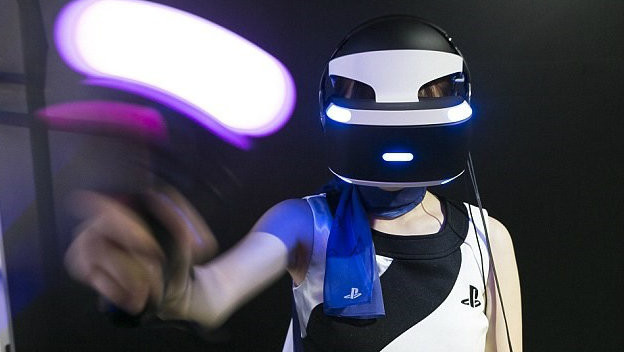 Seeing such substantial drops does not encourage you to spend. Even though it is tempting to grab such a thing when a price swiftly drops, people are going to always think about why it suddenly costs so much less. They will look and see the newer model. They will look at the industry and see where things are going in general with virtual reality headsets. Consider the Vive Focus. This is a standalone headset from HTC that has everything needed for VR in the headset, so you do not need a phone, computer, or console to work with it. Oculus, Samsung, and HTC are always talking about updates, we have seen things getting better and more accommodating. The PlayStation VR updated model only has quality of life changes. What if the next iteration actually improves the specs?
We know now that VR is not a flash in the pan. This is a real and viable technology that is finding a place for itself in multiple spheres, both educational and entertaining. The PlayStation VR is doing well. But, we have already seen one update released a year after the peripheral's debut. With so many things being learned and developed, it might be better to wait a little bit longer before jumping onboard this bandwagon.
Image Credit: Cyanfire