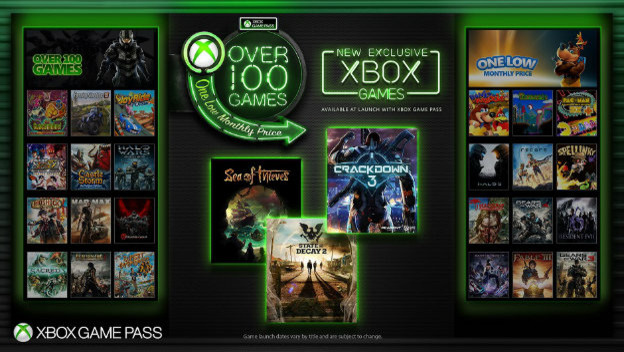 March 2018 may just go down as one of the most important months in video game history. In more than one spot, we'll see two different, on-demand gaming services expand their offerings in ways that contradict the usual history of video games. Sure, I'll dial back on the hyperbole a bit, but it really looks like the industry is starting to figure "It" out. It being the secret sauce to direct, on-demand content delivery to customers, much in the way of video streaming services like Netflix or Hulu. If these moves take off, they could end up being the first step on the road to gaming content being consumed like those services, and the key to the erosion of physical media, for better or worse.
Xbox Game Pass has been around for a while, and has been pretty cool. But it's about to be more than cool. As Microsoft gears up to start pumping out a wave of first-party exclusives, it dropped the megaton bomb in that those exclusives will be hitting the on-demand service the same day as the online marketplace and store shelves. That's crazy. Combine that with Play Anywhere, and the Xbox platform is about to grow a lot. Microsoft is also gearing up for a busy year of exclusives and announcements after much restructuring. It all starts this month, when Sea of Thieves launches. State of Decay 2 will be next, and that game will be launching at a $29.99 price point in order to entice more people to give it a shot. Microsoft is doing serious outreach work, which is also disrupting the usual way of things.
EA also made headlines this month, by joining up with an outside AAA publisher, the competition! EA's Origin Access program, a lowkey subscription service on its PC Origin platform, just joined up with Warner Bros. Interactive to add a number of its games to the service, including a ton of LEGO and Batman content. Warner Bros., a publisher that is only growing in the video game space, just as easily could have introduced its own platform, just like EA, just like Ubisoft. Instead, it joins another.
We know people are wary of signing up for various platforms in the same universe as Steam and what's already out. We know people also like subscription services. Now EA has a leg up. Not only can it offer its own wares (and some smaller, indie-ish content), but another huge, AAA publisher has climbed aboard.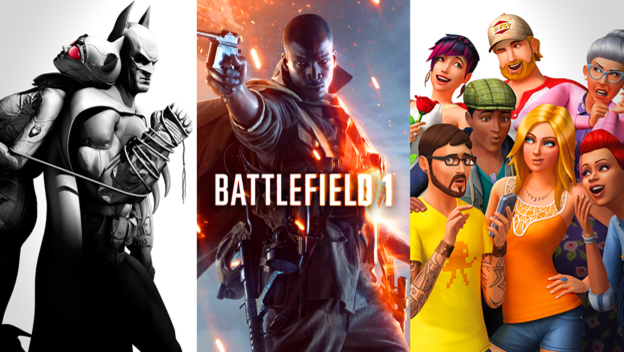 These two points are just two faces on a multi-sided die continuously rolling in the video game industry. That die will eventually settle, and we'll find out what happens with paid services, consoles, platforms, and retail. Nintendo's online service is on the horizon as well, with talk of a Netflix-style Virtual Console-like platform existing since the Switch was launching.
Who says that won't expand in the next five to ten years? Perhaps Xbox Game Pass explodes, and more companies jump on the day one bandwagon. Maybe EA's Origin Access brings a new dimension to the crowded, but bloated PC space. Maybe physical media is pushed further and further back into boutique, collector-aimed releases. I'm stoked to find out, and so is my wallet.