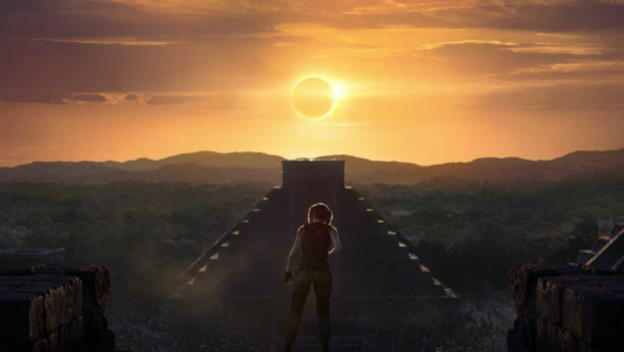 We're in the middle of spring right now, and before long we'll all be talking about the likes of God of War, Nintendo Labo, State of Decay 2, and of course everyone will be arguing about Detroit: Become Human. Of course summer follows, and that's when even more big games are slated to come out. A few years back, summer was generally a dry period, along with early months like January. But lately the full calendar year has been used by publishers to make sure gamers are driven mad by a constant onslaught of high-profile releases. It's been great, it's been awful, and we're all broke. But it's a fun topic regardless, so let's go over what's on deck so far for summer 2018.
June is going to start strong with BlazBlue: Cross Tag Battle and Vampyr. The former is one of those crazy anime fighters, this time a big crossover between BlazBlue, Persona 4 Arena, and RWBY. While a super niche game for sure, this release is especially notable as it's already on the list for Evo 2018 before it's even out. Seeing what the competitors are able to do with the game after only a month or two with it will be interesting for sure. Vampyr, meanwhile, is more of a mass market title, from the makers of breakout episodic hit Life is Strange. It's going to be a dark, moody action/RPG that will really put developer Dontnod's storytelling chops to the test. The biggest selling point so far is that a nonlethal story path is available, and reportedly quite a challenge.
June continues with a few interesting licensed games, one a big movie tie-in in an unexpected genre, and the other more family-friendly and familiar. On June 12, Jurassic World Evolution will be dropping on the same day as the new movie, and it's a business sim from the creators of Elite Dangerous. It's been pushed pretty hard, and even Jeff Goldblum will be lending his voice and likeness to the game. On June 15, also on the same day as a relevant movie, LEGO The Incredibles will arrive on the scene to remind us the LEGO games can be about more than just DC and Marvel characters. It's still superheroes, but TT Games should be able to do a lot with the series' robust cast.
Finally, the end of the month will see Mario Tennis Aces and The Crew 2. Nintendo has been seriously pushing Aces, and it seems like a return to form from longtime developer Camelot after a disappointing Wii U iteration. The game has an array of play modes, both with simple or motion-based controls, as well as the normal suite which introduces several new mechanics. The return of a story mode should also make longtime Camelot Mario Sports fan really happy. Meanwhile, Ubisoft giving The Crew another whirl should be interesting, as the first game didn't really light the world on fire. It's a neat concept though, so hopefully open world racing can be proven as a thing people want this time.
July and August look quiet so far, but not without some points of interest (and certainly more will come to be announced in the coming weeks. But July is definitely a big month for the Nintendo Switch. Both Crash Bandicoot N. Sane Trilogy and Captain Toad: Treasure Tracker will be making reappearances on the handheld, and Square Enix's Octopath Traveler will also finally make its debut. Octopath Traveler has been one of this year's most intriguing releases since it was announced, as it has an incredible visual style, and what looks to be a blend of classic RPG mechanics with some unique hooks. August will see a huge WarioWare collection in WarioWare Gold, along with even more Yakuza with the second remake, Kiwami 2.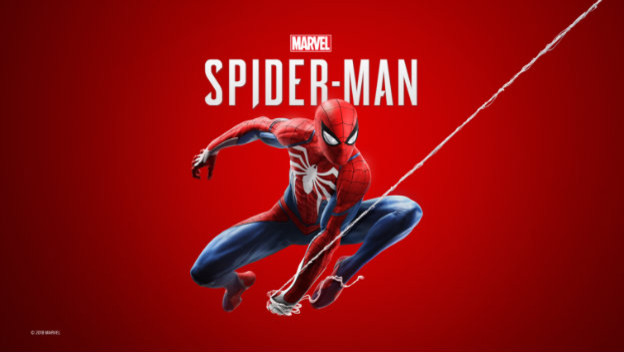 September is going to be awesome. It's like the stars aligned and September 2018's video game releases were set up just for me. It all starts on day 4 with Dragon Quest XI, one of, if not the most important releases of the year (again, for me). A new, core Dragon Quest game hasn't launched since Dragon Quest IX on the DS, thanks to number X being a MMO that never left Japan. Then, a few days later, Insomniac's ridiculously hyped Marvel's Spider-Man finally lands on September 7. Finally, Eidos Montreal will be finishing what Crystal Dynamics (now apparently focused on The Avengers) started with Shadow of the Tomb Raider. We don't really know anything about this game (full reveal on April 27), but we do know it's coming out on September 14, and it's being called the last of Lara Croft's origin story trilogy. That's kind of weird, but hey, the games have been awesome so far and I'm ready to see where this thing goes if it's considered the end of the storyline.
So that's what we know so far of Summer 2018, or at least the big releases. There's other stuff going on of course, such as Sushi Striker and a PS4 and Xbox One release for Super Bomberman R. But we covered all the big stuff. September is going to be the breakout month this year for sure, one that potentially rivals even the holiday season in terms of pure quality. Of course, throughout the year there's going to be something for everyone, but having a huge RPG, major Spider-Man comeback and the conclusion of Tomb Raider really has me happy to be involved in games in 2018. Let me know how you feel by dropping a line in the comments. I might even read it!