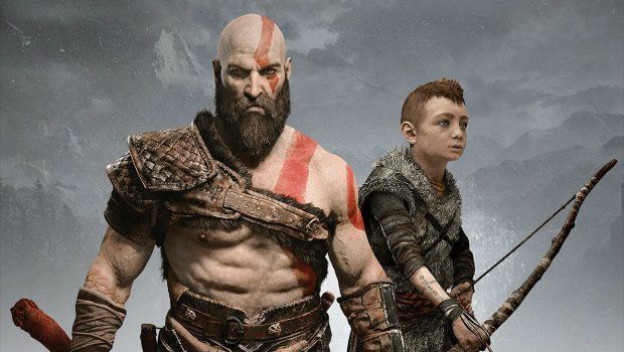 As time goes by, games grow to meet their audiences. We see developers learn from past titles, incorporating different mechanics, making things look better, and tackling different issues relevant to the time period. What is interesting is that lately, it seems like our pastime is looking into players' current position in the circle of life to reach them. With not one, but two "dad" games having been released the week of April 15, 2018, and other recently releases covering similar topics, it is clear developers are noticing that people who bought a system like the Intellivision when they were teenagers, a Genesis or NES in kindergarten, or a PlayStation 2 in college may be entering that phase of life where they have children of their own.
The greatest example of this is God of War, the reboot for the PlayStation 4. Kratos has a son, Atreus, who joins him for the entirety of his adventure. No longer is he wrathful, angry yell-guy. He is a dad who, while still quite passionate and vocal, is aware that he has a son to aid and guide. He has matured from the 2005 release, where players could watch him gleefully kill and maybe take part in a sexy minigame. He has a different focus. Which parallels players' own lives. The gap between the first game and reboot is 13 years. Someone who was 16 at the time of the original game would be 29 now. There is a chance he or she is married, maybe with a child or two of their own. And even if they are not, they have matured and understand how priorities shift.
Yakuza 6: The Song of Life takes it to an even greater extreme. Here, we have a man who is the surrogate father to Haruka, a young woman he ended up protecting and caring from when she was a young child in the original Yakuza all the way up until Yakuza 5. But now, in this latest installment, we see him taking on the role of a grandfather as he steps up to care for Haruka's son, Haruto, while investigating why she was run down with a car, looking into a new mob clan taking over his city, and tries to find the baby's father. This is a game where you can be taking a mission to find milk for the kid to eat one minute, then be beating down a horde of drunk civilians hassling a bar owner and trying to assault a waitress the next. All the while, Kazuma Kiryu is trying to do right by his "family" and be a mature adult. Again, we see that the game is acknowledging how our priorities change as we grow, that the audience may be familiar with the division of time, and addresses that as we play.
Indies are getting in on it too. Sally's Law is a game that started out on mobile devices and PCs, and recently made its Switch debut. This is a platformer where people see a tragic story from two sides. For one portion of a level, we help a young woman named Sally get home from the city to her dying father in time to say goodbye. But after she has traversed her segment, we see that her father's spirit has been following her every step of the way, completing his own platforming challenges in tandem to make sure she returns safely home. The presentation of this tragic story, which shows the two's relationship from start to finish, will hit anyone who has matured a bit and knows what it is like to be both a child and/or parent. It clearly takes people's position in life into account.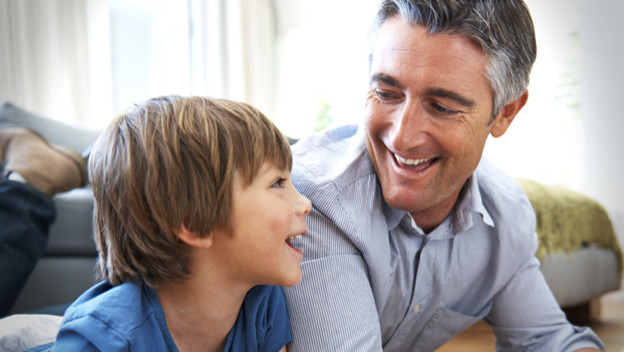 While we are talking about indies, we can't forget about Dream Daddy. This is a romantic visual novel where players create a dad, then have him date other dads. Yes, it can seem goofy. It is. But, it too notes the passage of time. These are mature adults with children who are dating one another and falling in love, rather than teenagers and young adults. While finding a boyfriend is a big deal, there are times when the most important relationship feels like the one between your character and his daughter, Amanda. She is such a critical character in the game. The well-realized actions between her and the player's avatar again shows a sense of maturity that would be most appreciated by an older audience.
Many games will do their best to respect their audiences and meet their needs. With the recent influx of games where people end up playing as parents, it is clear developers know how much players have grown. They see that more people are playing than ever before and choose to acknowledge this in an intelligent way in their products. Which is great, because it means interesting takes for everyone to enjoy.