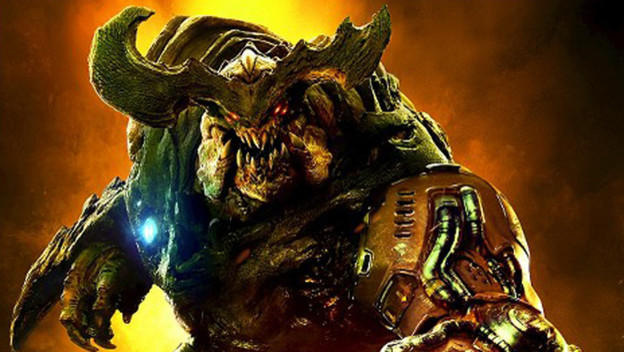 DOOM is a classic series and video game pioneer. From the very first entry in 1993 to its 2016 reboot, it has been one success after another. We have seen mainline games, spin-offs that were RPGs, board games, a movie, and even novels. It just keeps going. People have this near obsessive love for it and, when you look at what has happened with the latest entry and series as a whole over the years, it is easy to understand why and see how it will continue into the future.
Let's start with DOOM. There was a 12 year gap between it and DOOM 3 and 4 years between it and DOOM 3: BFG Edition. That is enough time to give people pause. Would it still have an audience? Was its bloody and hellish nature still going to have pull in the 2010's? The answer was a resounding yes, once people saw how amazing its solo campaign, multiplayer mode, look, and sound was. It became one of the best modern shooters in recent memory. Not to mention, people really started feeling the love when, in 2017, id Software and Bethesda decided to make all of the paid DLC free. That was an absolutely huge move. It made an already incredible game even more relevant.
When DOOM came to the Switch near the end of 2017, it did even more for the series. The last DOOM game to show up on a Nintendo platform prior to that was DOOM 64 on the Nintendo 64 in 1997. That is a 20 year pause. When this game was ported to the Switch, it marked multiple milestones. Nintendo's commitment to more mature games and partnerships with third-party developers was confirmed. DOOM itself made a comeback. It also showed that something with a heavy multiplayer focus and graphically intensive could not only run on this unique console, but could work well both docked and in handheld mode. Again, it got people talking and loving DOOM again.
Now, remember how I said the DOOM reboot had an incredible soundtrack as part of its shining glory? This was a continuation of a longstanding tradition for the series. Its music is always on point. But with this particular installment, we keep being reminded of just how masterful Mick Gordon's compositions were. Laced Records announced a soundtrack release with multiple options. People could get a simple deluxe double CD for $15, go all in on double LP, grab a four record special edition set, or even acquire a $100 limited edition X4LP version that has four 180 gram, blood red vinyl records, the deluxe double CD, and a turntable slipmat. This is a huge undertaking, with multiple buy-in opportunities. And you know what? It will be a success, because DOOM is that good.
There is also DOOM Eternal. Announced at E3 2018, it basically does for DOOM II what the 2016 release of DOOM did for the original game. You know, except this time id Software made sure the title wasn't totally confusing. It made a great game even better. Especially since there is an exciting invasion element that allows people to bust into others' games as demons to attack them. It looks just as big and beautiful as DOOM and shows the enduring nature of the series.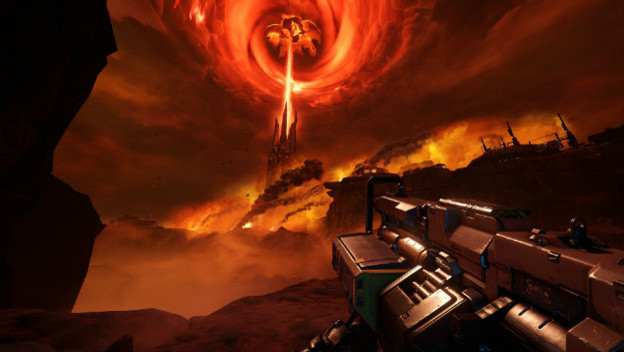 Finally, there is the latest piece of the puzzle. There is a new DOOM movie in development. Universal Pictures is making it, Nina Bergman will be one of the people starring in it, and it is happening. This comes after the 2005 DOOM movie with Dwayne "The Rock" Johnson came and went with barely a ripple. But here's the thing. This series has always reveled in its outlandish concepts and even felt like a B-movie affair at times. Even though one movie did not do well, there are still people who enjoyed it because of that campiness! And those some fans might revel in a new entry that also celebrates the outrageousness that is DOOM.
DOOM will never die, because people will not let it happen. Id Software and Bethesda know there is a demand for it, so they are going to keep going when the time is right. Other companies will make products related to the series, because they know how high quality and beloved things are. We will even still keep seeing goofy movies, because even bad movies have their finer points. Most importantly, the fans are going to keep seeing reasons to buy, play, watch, and enjoy anything DOOM-related, because they know what to expect from the series.