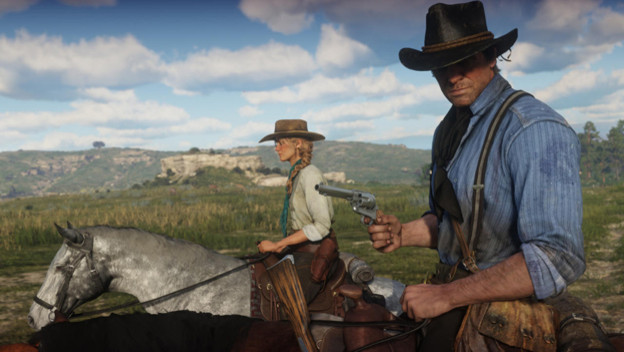 Every new tidbit to appear regarding Red Dead Redemption 2 is incredibly exciting. This is a game people have been waiting for and wanting for years. Now that it exists, there is this madness that comes whenever new revelations appear. The third Red Dead Redemption 2 trailer might even be the most exciting. Why? Because with past trailers, we have gotten small hints of what's to come. With this latest video, Rockstar is starting to actually show us important things we need to know and transitioning from teasing to informing.
Before we get into our analysis, let's look at that Red Dead Redemption 2 trailer.
The first big deal is getting a proper setting. We knew Red Dead Redemption 2 would be a prequel. But this third trailer gives us an exact date. It notes this is 1899, 12 years before Red Dead Redemption in 1911. We hear that outlaw gangs are being hunted down and the west tamed, suggesting the Van der Linde is among the last ones. And even they are on their way out, since the trailer shows a robbery going wrong and the gang and Arthur Morgan needing to deal with that.
This also provides a sense of scale and area. In Red Dead Redemption, Blackwater was the main town we could visit. Other than that, it was wilderness. But Morgan and Van der Linde are on the run. Morgan even says they were chased out of Blackwater and the west, forcing them eastward. This could mean we have the opportunity to head to a whole new area as the group is on the run, checking out other parts of West Elizabeth.
Speaking of Morgan, Red Dead Redemption 2 has shown us more of what he can do. John Marston could kick, punch, and shoot. You know, stuff you would expect from a cowboy. It seems like Morgan has a more well-rounded skill set. We know he is also able to use a bow-and-arrow, which is new. But in this third trailer, we see some fights that look a little more brutal. We see Morgan tackling people and just brawling with them as he fights. It seems more rough around the edges, fitting for an outlaw.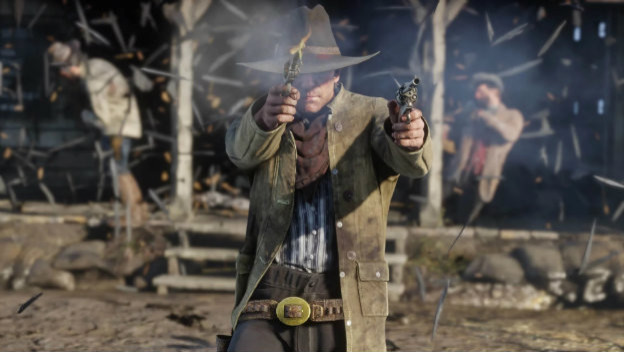 Speaking of Marston, the third Red Dead Redemption 2 trailer brings up him and other familiar faces of the Van der Linde gang. Morgan is going to interact with him, but we also get to see Dutch Van der Linde, Bill Williamson, and Javier Esculla. This means we will be in a situation where we are not enemies of these folks and hunting them down. While loyalties are being tested, due to the botched job and this being an end of an era sort of game, we should get to see different connections and relationships that make the game more interesting.
In short, the Red Dead Redemption 2 trailer looks pretty amazing. This seems like a game that will be one of 2018's must-plays. Each video tells us more and more about the world. And, after finding out who Morgan will be dealing with, where he will be, and what we will be facing, the hype can only increase.