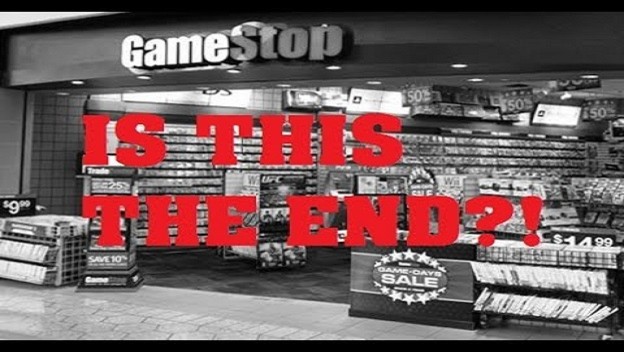 If you haven't been to a GameStop store in the past several months, you may find yourself checking the sign to make sure you haven't entered a trimmed down, resurrected Toys 'R' Us. It's been obvious for a while that video game retail is trending toward digital purchases and online retailers like Amazon for physical copies, which hasn't left much room in the playground for GameStop, the last corporate bastion of specialty video game brick and mortar stores. Walls and displays are now filled with masses of Funko Pop figurines, geek culture apparel, console peripherals, plushies, and random gaming collectibles to gather dust somewhere in your bedroom. There are still a few racks of recent game releases and bins loaded with cheap trade-ins that have been picked up and discarded more often than a GTA hooker, but it's clear that the allure of a shiny, cellophane wrapped game box isn't as attractive as it once was, now that there are more accessible game purchasing alternatives.
With the buzz about GameStop looking for a buyer and the cold, hard realization that they are heading down the same dead end alley that Blockbuster took, it's clear they're looking at ways to broaden their selection and go beyond the games by adding a medley of cloth and plastic swag. It could add some extra value and appeal to the niche population of collectors, but GameStop suffers in both size and marketing.
I've never seen a GameStop that is bigger than the main floor of my house, and that cramped retail space doesn't exactly lend itself to showcasing a vast array of toys, clothes, and collectibles. It's easy enough to line walls and create aisles with wire racks, then load them with thin game boxes, as was the blueprint for the chain store when it became its own entity at the start of the millennium. When potential customers walk into stores, they aren't very likely to purchase a toy or collectible that is stuck in the stock room, because there's no space on the retail floor.
Their sales pitch has also been muffled by bigger stores with better deals. GameStop has been somewhat successful cutting deals with publishers to include exclusive extras, both tangible and digital, but it's only been on a handful of AAA releases. They promote trade-ins and have a decent rewards program as well, but these perks just aren't making enough noise to lure the masses back to their once hallowed shelves.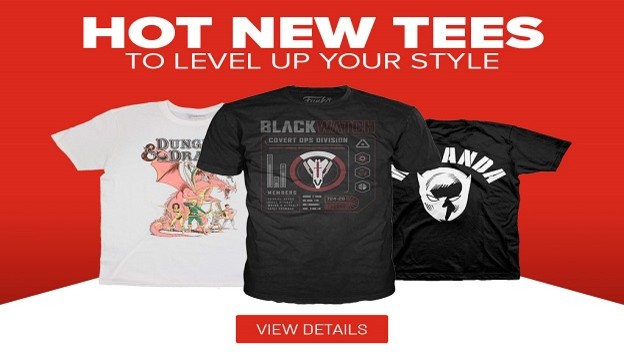 Though their fate is likely sealed, I personally think GameStop should go whole hog with selling all things video game and geek related. Build a few new stores in urban epicenters, with a floorplan at least triple the size of the current footprint, then load them up with everything from comics and novels to full clothing sections and every toy that fits the profile of a GameStop customer. Of course have video games, but ditch the wire racks and make displays a little more inviting. Have a lounge area with console stations setup on 4K TVs and even hold local tournaments to bring in crowds. Add more board games, tabletop games, and collectible card games to the mix. Change the entire philosophy of just selling games, and turn it into a socially inviting game bar of sorts.
Honestly, GameStop is getting to the point where they have nothing to lose. So why not go big and transform their brand into something more all-encompassing of game, geek, and pop culture? The demise of Toys 'R' Us has left a physical vacuum in the toy department, and the depressed crowd tortured by seeing Geoffrey the Giraffe pack his bags could perhaps make a reimagined GameStop the rebound sex they're looking for. It might even blossom into a long-lasting relationship.